After battling cancer and undergoing a mastectomy, women want to regain a sense of normalcy and well-being, which can be gained through breast reconstruction. Breasts can be restored and enhanced through various techniques performed by Seattle area plastic surgeon, Dr. Marosan. One of the most successful is the BRAVA + AFT procedure, which is minimally invasive with no incisions or new scars. A BRAVA, or external expander, is worn like a bra over the breasts (if a lumpectomy was done) or over the chest wall from where the breast was removed to gently expand the breasts and or the skin to promote the growth of breast tissue to ready the breast for a fat transfer.
Afterwards, Dr. Marosan will use liposuction to remove fat from an area of the body with ample fat to be placed into the breasts. As part of the process, nipple reconstruction can be completed to reposition nipples and leave them with a natural look. When the entire procedure is complete, the breasts should appear and feel natural, giving women a restored sense of self-esteem. Depending on breast size to be reconstructed, this process might need to be repeated. The "new" breast not only feels natural, but skin sensation can return to the area.
The surgical planning for a breast reconstruction typically begins at the same time as the planning for the mastectomy. There are points to consider such as how soon the patient will have the reconstruction and what type of reconstruction technique is best per the surgical case. It will need to be decided whether implants or tissue grafts are used, what type (if any) nipple and areola reconstruction will be used, and other techniques that are specific to the patient's circumstance. The general goal is to help the patient regain a normal appearance of the breasts as part of the final phase of breast cancer treatment.
Reviews
"Best Experience - This office is both friendly and thoroughly professional! From the front desk Danni, Dr Marosan's assistant Sophie, Lauri who cordinates the back end. Of course, Dr Marosan who is wise on his choices, he puts your health first!"
- Anonymous /
Vitals /
Jan 16, 2018
"37 Yr Old Fit Mom of 3. Bellevue, WA - Dr. Marosan is the best of the best. My results are over-the-top amazing."
- F. /
RealSelf /
Feb 13, 2016
"THE BEST DOCTOR IN BELLEVUE, WA - get a free consultation - The best surgeon in Bellevue, WA. Extremely happy with the results, overachieving my expectations. He is not a doctor, he is a sculptor. Was easy to choose Dr. Marosan as my doctor for a BA procedure - from the first time I met him, I saw the professionalism and taking the patient seriously ( not as a dollar bill). To everyone, please get a free consultation, you will see.THANK YOU DR. MAROSAN!"
- V. /
RealSelf /
Jan 06, 2018
"Best doctor!! Breast implant removal and exchange. - Dr Marosan and his staff are superb! They are very friendly and take the time to hear your concerns. They made me feel really comfortable. I have silicone implants for over 7 years. My PREVIOUS DOCTOR did NOT do a good job. As a result of that doctor poor job, one of my implants was giving me a hard time. I had a constant pain coming down my shoulder, it felt like implants were pulling my..."
- M. /
RealSelf /
Dec 22, 2017
"Dr Marosan has my full confidence - I am a return client of Dr Marosan- He and his staff always do everything in their power to make you feel comfortable. He takes great care to listen to my concerns and then helps to educate me on my options. I would not go anywhere else."
- Anonymous /
Vitals /
Dec 11, 2017
Previous
Next
Surgical techniques vary and today, patients are getting more options that can match their personal preferences. It is important to find a highly specialized plastic surgeon to perform breast reconstruction and one who will work with the cancer surgeon to achieve a natural result.
Reconstruction With Implants
Breast implants are a common method used with a reconstruction procedure. When implants are being considered, the reconstruction process is usually performed in a multi-stage treatment session. A tissue expander is placed under the chest muscle and the skin during the mastectomy. This expander will be gradually filled with a saline solution to expand the muscle/skin and eventually replace it with an implant.
Autologous Reconstruction
Flap procedures harvest skin and muscle tissue from donor sites and transfer it to the breast. These surgeries are done in a hospital setting under general anesthesia and might require several days stay in the hospital.. The surgeon may choose between one of the following common techniques:
TRAM flap involves grafting skin and muscle tissues fromthe lower part of the abdomen.
DIEP and SIEA flap graft tissue from the lower part of the abdomen, but harvests only the skin and fat tissues instead of muscles.
Latissimus Dorsi flap uses skin and muscle tissues from the upper back.
GAP flap uses skin, fat and muscle tissues from the buttocks area.
TUG flap harvests skin, fat and muscle tissues from the inner thighs near the buttocks area.
Autologous fat transfer (AFT) to the breast. This is the only one done as an in office surgery under intravenous sedation only.
Nipple/Areola Restoration
When a breast is surgically removed, the nipple and areola are not spared. To recreate this area, skin and muscle tissues are grafted and formed to look like a nipple while the areola is achieved by tattooing. This is done when the breast reconstruction has fully healed.
Breast reconstruction uses general anesthesia and the patient is often required to stay in a hospital if done simultaneously with the mastectomy. Patients who have flap surgeries sometimes stay up to 5 days for monitoring. There will be discomfort and pain within the first week. Temporary drain tubes and bandages are placed to assist in healing. It can be unnerving to go through a major body change; however, patients find it gratifying and relieving that they are able to once again look and feel normal as they start their new journey towards becoming a cancer survivor.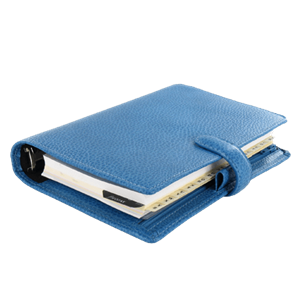 Plan Your Procedure
Average Cost

$8,000

-

$12,000

Recovery Time

Varies

Average Procedure Time

3-4 Hours

Post-op Follow-up

Next Day

Procedure Recovery Location

Out-Patient
Contact Us
Breast Reconstruction FAQs
With breast reconstruction, a plastic surgeon will work alongside the cancer surgeon and be primarily involved and responsible as it pertains to restoring the appearance. It is a highly specialized surgery so it is critical to choose a plastic surgeon that has years of successful experiences in this type of surgery.
If a patient knows she will want to restore her breasts with a reconstruction procedure, it is recommended that this process begins at the time as the mastectomy. During the breast removal portion, the tissue expanders can be put into place, which eliminates a new surgery. This ultimately decreases the risk for complications.
Because the breast is completely removed and a new one is formed, there will be a loss of sensation. Over time, there is a possibility that this sensation can be slowly regained. This is different for every patient. While some patients regain their sensitivity, there is no guarantee that this will be the case for everyone.