Breast implants can produce beautiful results when first installed, but over time, due to numerous factors, they can lose their appeal and appearance. Seattle area plastic surgeon, Dr. Marosan, has extensive experience in breast revision surgery, where he can replace, repair or remove defective or unwanted implants. Since implants can rupture, lose their shape or volume or shift in position, Dr. Marosan can decide the best option to improve a woman's breasts. If implants are unwanted or beyond repair, Dr. Marosan can remove them and suggest other options such as a fat graft augmentation, breast lift or allow your natural breasts to rebound and tighten naturally. Another option for women in our practice is to use the THERMI breast minimally invasive with no visible scar skin tightening procedure. Dr. Marosan can evaluate you to see if you are a good candidate for this.
For women who have undergone multiple, previous breast augmentation surgeries, the breast tissue can become thin, which Dr. Marosan can address. He will use a tissue matrix (Alloderm, Strattice) as added protection to ensure that implants are adequately and securely covered. Dr. Marosan will work closely with a patient to use his advanced knowledge to restore a woman's look.
Reviews
"So Happy with my Tummy Tuck Results! - I am beyond happy with my tummy tuck results! I'm so grateful to Dr. Marosan for his skill and care throughout my surgery journey. During our consultation meeting he had a vision of not just what my tummy should look like, but what my whole torso should look like. He made straight forward recommendations and was very direct and honest in his approach when planning my surgery. The c..."
- M. /
RealSelf /
Jan 30, 2019
"Amazing Lipo Shaping Ever! He Follows Your Contour. - I have been seeing Dr. Marosan since 2014! And now it is 2019 and still coming back to see him. This tells you how much I have confidence with his work. Dr. Marosan listens really well, and if you have any questions, seriously ask him. I asked for him to give me more shape (like a celebs photo) and guess what, you get it. So please bring a photo so he can see what your talking about. Hands..."
- K. /
RealSelf /
Jan 25, 2019
"Great Experience - He and his staff are the premier of Washington state . you wont find any better . he gives his honest opinion . his staff are courteous and helpful. I wouldn't go to anyone else. ive known him many years and would never go elsewhere"
- S. /
RealSelf /
Jan 19, 2019
"37 Yr Old Fit Mom of 3. Bellevue, WA - Dr. Marosan is the best of the best. My results are over-the-top amazing."
- F. /
RealSelf /
Feb 13, 2016
"Beautiful, Natural Results! - Dr. Marosan did a beautiful job on my brazilian butt lift. I could not be happier. The areas he liposuctioned tightened up very well and my butt and hips are the perfect size for my 5'10" frame. I've always had an hourglass figure and he accentuated it perfectly. My stomach is now super flat and my thighs are thinner so all my dresses and leggings look better than ever on me. He is very..."
- S. /
RealSelf /
Dec 22, 2018
Previous
Next
Reasons for Revision Surgery
Breast revision corrects circumstances in regard to breast implants. The surgery focuses on removal, replacement, or making a switch from saline to silicone-based implants. Listed below are the most common cases where a patient may be a candidate for this treatment. Sometimes previous breast lifts or reductions need to be revised to improve scars, shape and size of the breasts.
Individuals who wish to undergo breast augmentation do so to increase breast size primarily for aesthetics. However, after breast augmentation, some women may be dissatisfied with their results and opt to revert back to their normal breast size. Others may want to remove their implants because of health concerns or other personal reasons. Breast revision surgery is a process where the implant is removed and the skin over the breast is tightened to make sure the breast sits in a natural position and looks normal. If the breast tissues are overly thinned out, Dr. Marosan will delay a breast lift to minimize the potential risk of nipple loss.
Some women develop health issues related to their implants and want them removed en bloc. This means that the implants are removed with the surrounding tissue capsule around the implants. This can be a difficult operation, since I use the same small incision the augmentation was done through, the breast tissue can be densely adherent to the capsule and some women have very thin natural breast tissue. It is meticulous surgery, I often delay any associated procedures to minimize the risk of nipple/areola necrosis or loss.
Patients often ask if I send the implants and capsules for analysis. I do not do that routinely, I'm not associated with any labs. If the patient requests this, I can send them to the pathologist, but they will incur the cost for that. I routinely return implants (the patients already bought them, I have no use for them).
Despite the guarantee that implants are safe and leakages are rare, there are cases when a shell breaks down. If it is filled with saline, the solution will be absorbed by the body, and there will be a noticeable deflation of the breast. In the case of silicone implants, the gel will settle where it is originally placed and the only way to verify it ruptured is with an MRI because the gel doesn't deflate. This is also the reason why a patient with silicone implants must undergo routine MRI scans.
The tissues scar surrounding the implant may thicken over time, which creates a capsular contracture. The scar tissue tightens around the implant, which causes the implant to be displaced. The patient will feel severe hardening of the breast, which can be a discomfort. This is corrected by a capsulectomy in which the scar tissue is surgically removed. Based on statistics, there are more occurrences of contracture with saline implants compared to silicone-based ones.
A noticeable rippling can sometimes be seen underneath or on the side of the breast. This is generally more common among patients who have very low tissue volume and who are thin. Although not really a complication, the unnatural wrinkling may cause discomfort and an unsightly appearance. Rippling is most common with saline implants.
When an implant moves out of the intended pocket, it may cause the appearance of a double breast where a significant crease is noticeable. Implants not properly placed may drop and extend past the breast's crease or rise, forming an odd volume on top of the breast. Sometimes implants are displaced by severe capsular contracture or a tightening scar tissue. Patients who experience this will go ahead with a revision surgery as this condition is usually noticeable when wearing tight-fitting clothes.
Breast implants vary in size, texture, shape and base. Some patients may be unhappy with how the breast looks and may consider a revision surgery to improve the appearance according to preference. It may be another size increase or a switch from a rounded implant to a more natural looking teardrop shape. Some patients also later realize that they'd rather have silicone instead of saline. All preferences will be considered to modify the augmented breast.
Revision surgery is tailored according to the cosmetic issue the patient is addressing. With this treatment, a major correction is done to the augmented breast in conjunction to scar tissue removal, if applicable, or a breast lift if there is sagging. There are instances when a Strattice (tissue matrix) will be needed to act as an internal tissue scafold if additional support is required. Ultimately, the correction aims to fix the issue that's the source of the patient's dissatisfaction.
Breast revision surgery is performed with IV sedation at our AAAASF accredited surgical facility. Patients will need to be driven home. Patients can resume their normal routine on the second week. It could take a few weeks to months for the breast to develop a natural feel and look.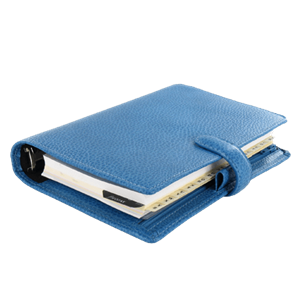 Plan Your Procedure
Average Cost

$4,500

-

$12,000

Recovery Time

Varies

Average Procedure Time

3-4 Hours

Post-op Follow-up

Next Day

Procedure Recovery Location

Out-Patient
Contact Us