Brow lift surgery addresses drooping eyebrows and the forehead's creases, furrows and expression lines for a more refreshed look. When a patient wants to erase years off the upper face, Seattle area plastic surgeon, Dr. Marosan, will perform a lateral brow lift, where he'll make an incision along the upper eyelids' crease or a small incision in the temporal hairline. From there, he will trim away excess skin and tighten the tissue for a more refined look. This will create a more alert, refreshed look.
Reviews
"Dr Marosan is from another planet.. I can't compare him to the best, because he is way better than the best - Dr Marosan is not only a true artist but he is a surgeon artist out of this world. He sculptured my body and transformed it. I am already 7 days and I can see very good results, that's with all the swelling and bruising. He knows what he is doing, honest and very genuine person. I was so hesitant to do my Gyno , Abdominal/back and sides, however, he mastered everything. Very good body contour ..."
- S. /
RealSelf /
Nov 23, 2017
"Great listener! I've bee a patient since 2011. I've tried 2 other doctors and they do what they want but Dr. Marosan actually listens to my needs and concerns. I moved out of state and flew back to Bellevue twice to get injectables with him because other doctors kept messing up! I love Dr. Marosan and I highly recommend him."
- V. /
Healthgrades /
Nov 16, 2017
"Liposuction for Back, Stomach, and Inner Thighs - Dr. Marosan is wonderful. He is very patient in explaining procedures and repeating the information as many times as you need. He is very esteemed and has 20 years of expirence, but is able to bring the information down to a level you can easily understand. He is always available for me to contact him if I have questions or concerns. He is compassionate man that you will be very comfortable with. Eden, Dr. Marosan's nurse is my favorite. She is also very compassionate and goes above and beyond to assure all of your needs are met in preparing and recovery of your procedure."
- J. /
RealSelf /
Oct 29, 2017
"37 Yr Old Fit Mom of 3. Bellevue, WA - Dr. Marosan is the best of the best. My results are over-the-top amazing."
- F. /
RealSelf /
Feb 13, 2016
"Tummy Tuck, Lipo and Fat Graft After 4 Pregnancies - 4 pregnancies in 5 years have really taken a toll on my body. After much research I decided on Dr. Marosan to perform my tummy tuck, lipo and fat graft to buttocks. I am absolutely thrilled with my results. He did a phenomenal job. Something I was not expecting was the after care. I'm seen by him on a very consistent basis and it's very comforting to have him check on progress and reassure me..."
- O. /
RealSelf /
Oct 07, 2017
Previous
Next
The incision techniques used during a brow lift procedure depend on the severity of sagging, the skin condition and the hairline location. There are classic incisions, which may be located on the upper eyelid, or a coronal incision, which runs from ear to ear underneath the patient's hair. This is rarely, if ever done anymore. A less invasive treatment is possible with a small incision in the temporal hairs. Often, the medial brows can be improved through a blepharoplasty incision by weakening the corrugator muscles which create the number 11 between the brows.
The incision is marked preoperatively in the hair bearing skin of the temporal scalp.The weak tissues will be reattached to the brow bone by sutures or attached with temporary tiny hooks placed internally where the muscles will cling and heal into a new position.
An incision that hides the scar within the hair area is the coronal brow lift. The cut is made from one ear to the other, running along a few inches above the patient's hairline. The eyebrows are then repositioned to correct the tired, aging appearance by pulling the muscles up. With this technique, the hairline is also positioned higher. The results are typically subtle, just enough to stretch the droopy eyelids, but not lifted too severely, which would result in a shocked, wide-eyed look.
The ultimate aim for a brow lift procedure is to give the face an appearance that is fresh and youthful. With this surgery, the plastic surgeon is an expert who ensures that results are subtle enough so that it doesn't look surgically treated. An experienced facial surgeon will have a thorough understanding of the internal structure of the face and will create results that are natural and prevent a wide-eyed or hyper-alert look.
Is Botox A Better Option?
BOTOX is a nonsurgical cosmetic treatment that targets forehead wrinkles. While it does an exceptional job of smoothing out lines and wrinkles on the forehad and around the eyes, it does not correct drooping of the skin folds around the eyes. Depending on the patient's case, BOTOX is worth trying initially to see if this treatment satisfies the patient's aesthetic goals. If BOTOX does little to the cosmetic issue, then a brow lift may be considered. Many patients benefit from a combination approach using surgery and BOTOX to attain the desired outcome.
The use of endoscopes gives way to less invasive treatments. During an endoscopy procedure, several small incisions, no longer than an inch, are made close to the hairline. A tiny camera at the end of a thin tube will be inserted to allow the surgeon to operate via a monitor. Other tubes are inserted that will perform the necessary surgical steps to correct the cosmetic problem. Sutures are placed underneath the skin to help lessen the scars. The healing from this technique is quicker compared to the classic brow lifts.
Because the incisions are made in areas that can act as concealer, often the hair or natural crease of the face, scarring is generally not obvious. The doctor will make sure that the incisions are carefully placed to minimize the effects of scarring.
A brow lift is performed under intravenous sedation and not general anesthesia in our accredited surgical facility. It can last between 1 to 2 hours. Patients are sent home after surgery and advised to limit movement for up to 2 days. There will be some bruising and swelling that may be present on other areas of the face, such as the cheeks. Patients will be able to go back to a normal routine within a week. Strenuous activities must be avoided as it may affect healing. It is quite normal to feel as though the face is out of symmetry, but within 3-6 months, patients will see the optimized results, and look and feel younger with a rejuvenated outcome.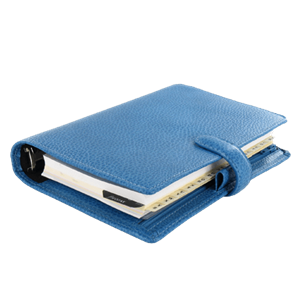 Plan Your Procedure
Average Cost

$4,500

-

$5,200

Recovery Time

1-2 Weeks

Average Procedure Time

3-4 Hours

Post-op Follow-up

Next Day

Procedure Recovery Location

Out-Patient
Contact Us
The plastic surgeon will initially evaluate the problem areas on the face and recommend the best approach. A brow lift enhancement is confined within the upper area of the face while a facelift also improves the appearance of the lower area of the face including the chin, neck and the cheeks. Depending on the severity of the wrinkles and the sagging, a full facelift may be recommended with the brow lift.