When cheeks appear deflated without any kind of shape, a person can look older than his or her years, but cheek augmentation surgery can restore a younger, healthier look. Cheek augmentation can involve cheek implants, which are either placed on or below the cheekbones by Seattle area plastic surgeon, Dr. Marosan. He will make a small incision to place the implants, which come in a variety of shapes and sizes. If a patient wants to avoid surgery and/or is looking for something temporary, Dr. Marosan will personally inject fillers into the cheeks to enhance their appearance. Another popular option is to use the patient's own fat to enhance the cheeks and periorbital area.
Reviews
"Labiaplasty - Given the opportunity to pick a surgeon for this procedure over again I would choose Dr. Marosan every time. It's evident he regards his work with artistry and I've been so happy with the results of this surgery and the guidance throughout the healing process."
- I. /
RealSelf /
Mar 25, 2018
"4th Time is a Charm - The best doctor ever!"
- A. /
RealSelf /
Mar 06, 2018
"Extremely Satisfied - In the past 6 months I have done 4 procedures with Dr Marosan. I have been extremely happy with my results. Dr Marosan is a fantastic surgeon. I adore him and his staff."
- Anonymous /
Vitals /
Jan 26, 2018
"37 Yr Old Fit Mom of 3. Bellevue, WA - Dr. Marosan is the best of the best. My results are over-the-top amazing."
- F. /
RealSelf /
Feb 13, 2016
"56 - Fantastic surgeon. He and his staff are wonderful. This is my 4th procedure in the last 6 months and I am completely thrilled with each one. Dr M will make you feel very comfortable and explains every step in great detail. The after care is also amazing. I am able to reach Dr M at any time I need him. I am blessed to have found such a wonderful doctor."
- J. /
RealSelf /
Jan 25, 2018
Previous
Next
Cheek implants are either placed within the malar (directly on the cheek bone) or submalar (below the cheekbone) area. These are inserted through incisions made typically within the upper lip or below the eyes. Implants can vary in type, size and shape depending on the analysis of the cheek structure. Listed below are the common methods used for cheek augmentation techniques.
Silicone is a permanent solution to add volume to the cheeks with a variety of shapes and sizes that match the patient's preference. The surgeon will consider the silicone shape and size, as well as the definition the implant will provide after a digital analysis of the patient's face structure has been assessed. Pockets will be made directly against the cheekbone where the implants will be fitted and sutured. This type of silicone is unlike the silicone gel found in breast implants and it is a safer option as it is in solid form and does not run any risks of leakage.
Another popular implant option is porous polyethylene, which is also inserted the same way as a silicone implant. Because the material is porous, it shapes naturally according to the cheek's internal contours. This type of implant also attaches better to the bones and tissues and allows tissue grow through it further adjusting it to the cheek's natural form. A disadvantage with this implant is because of this tissue integration, it is quite difficult to remove the implant should the patient want it taken out.
This is a natural occurring substance within the body and often found in the connective tissue. It is processed as an injectable filler for medical purposes, including cosmetic surgery. The least invasive of all procedures, the filler is injected in deep layers within the mid-face area. While most fillers create beautiful, natural results, the outcome is not permanent. Most fillers will last approximately 6-12 months. Newer fillers like Voluma XC can last up to two years. Usually, it takes up to six syringes (one cc each) to create a beautiful, natural result without any downtime. Dr. Marosan use blunt injection cannula which minimizes tissue trauma or bleeding and the injections are virtually painless. No topical or local anesthesia needed.
Another natural substance that can be injected into the mid-face to enhance volume is the patient's own fat tissues that are harvested from donor sites using liposuction, and then reinjected into the cheeks. This procedure is done under local anesthesia only. Some of the fat can be absorbed by the body over time, but the procedure can be repeated. Although fat injections do not stop aging, they give the longest long term results including skin rejuvenation.
Cheek augmentation with implants is done as an outpatient procedure with the use of intravenous sedation anesthesia. It is performed in our accredited surgical facility and normally takes up to 1 hour to complete. Bruising, swelling and numbness are a part of the immediate recovery and usually subside within the second week. Although the result is instantly noticeable, over the course of a few months as the implant settles into its new position, the results will become softer and more natural. Fat injections are done with local anesthesia only ansd can expect some swelling and minimal bruising for a week. Filler injections do not require anesthesia and there's no downtime.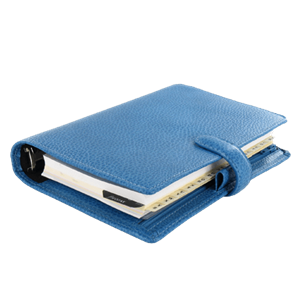 Plan Your Procedure
Procedure Recovery Location

Out-Patient
Contact Us
Generally, both have long-standing records when it comes to safety. The major concern that many patients have is how permanent the results are. Injectable fillers are mostly temporary. As these are manufactured from natural substances, a great volume of the filler is absorbed by the body. Silicone implants are made solid in this type of augmentation and has no risk of leakage, which renders them more permanent than the other materials. Although cheek implants can return volume to the cheeks, with aging, this does not stop loss and or descent of your native tissues. Fillers or fat can be added to soften the contours.
Initially, the face will feel stretched and tight as the implants settle into its position. This is normal and the sensation will gradually disappear until a month passes. It is important to find a plastic surgeon that has a good track record in performing facial procedures to ensure that the results will be according to the patient's aesthetic goals.
Since the incisions are made within the mouth and underneath the upper lip, the scars will not be visible. The scars will dissolve on their own. In case of fillers or fat injections, there will not be any permanent visible scars.