Of course, ears come in all forms, but when a person isn't happy with their ears, Seattle area plastic surgeon, Dr. Marosan, can perform ear surgery. This surgery involves Dr. Marosan making a small incision to work on the ears' bone, cartilage and tissue in order to alter the shape and/or size of the ears. Ear surgery works to reshape ears that are misshapen, reposition ears that are disproportionate or deformed and minimize ears that are too large. This surgery is generally safe for children as young as 4 years old. Ear surgery can alleviate the embarrassment of unattractive ears.
Reviews
"Top level care! - Very professional and thorough. I had several consults and Dr. Marosan was by far my favorite. From the first phone call, help at the front desk, scheduling and every aspect of the appointment, the staff is the best. I will for sure be scheduling my procedure here. I have had other procedures done at another place in Seattle but felt much more cared for at Bellevue Plastic Surgeon. Excited for..."
- M. /
RealSelf /
Oct 05, 2018
"Great Experience, Took His Time with Me! - I am considering a face lift and have been to see several doctors, I was so impressed with Dr. Marosan I have cancelled my other consultations. Very kind and very thorough. Loved the fact that he actually spent time talking to me, I did not feel rushed. all the other consultations were like 5 minutes in and out, this is the price, good bye. I will definitely use Dr. Marosan"
- R. /
RealSelf /
Aug 09, 2018
"Beyond ecstatic with my results!!! - Doctor Marosan is a true Master of his craft! VASER Hi-Def Lipo has been something I have wanted to do for quite some time. After thoroughly researching doctors up and down the West Coast (including many in Beverly Hills) I decided that Doctor Marosan was the best doctor for the job! Two months post-op and I am so thankful I trusted him and his team. For the first time since kids I am..."
- N. /
RealSelf /
Jul 17, 2018
"37 Yr Old Fit Mom of 3. Bellevue, WA - Dr. Marosan is the best of the best. My results are over-the-top amazing."
- F. /
RealSelf /
Feb 13, 2016
"First off  I want to say that Yelp is so ridiculous because half of the REAL customer reviews I give go into some sort of undesirable reviews and I ask WHY. So it is very likely they will throw this REAL customer review in the same place. But here I go. I had been to 2 other plastic surgeons in Bellevue until I had a consultation with DR. MAROSAN. I knew after my consultation he would be my doctor to complete my entire body makeover after loosing 90 pounds. He and his ENTIRE staff made me feel like family. I like his simple NO NONSENSE approach and non judgemental way he explains things. Other surgeons I saw before him made me feel not worthy of what I wanted to have done. After loosing 90 pounds I had skin and fat hanging everywhere I didn't want it. So I had vazer lipo on my entire torso and fat transfer to my buttocks. At 60 years old I never thought I could feel and look better than I did when I was 40. I can hardly wait until He does my breast and tummy tuck in 6 months to complete my look. I did my research to find him and I'm extremely confident in his work. He's a genius in my eyes. He gave me an hourglass figure that I've always wanted. Research means: understanding the difference between VAZER and Lazer liposuction is HUGE. Learn the difference and the qualifications that goes with that. I love the fact that you have to ring the doorbell to get into his office makes me feel secure and SAFE. So the same day I booked my surgery without any hesitation.  So glad I did. This picture is only 1 week post op and I couldn't be happier. Yes...this is my new buttocks and I am 60 years old. I believe 60 is the new 40. Thank you so very much Dr. Marosan and I'll see you soon for one of my many post ops that are so important to him and myself."
- B.G. /
Yelp /
Jul 15, 2018
Previous
Next
Ear surgery may also involve a torn earlobe. This can occur with heavy earrings or through other trauma. The surgical repair of a torn earlobe is generally straightforward. The skin cleft between the two sides of the tear is removed, and using either a skin graft or donated cartilage, a new lobe is reconstructed. Sutures are used that are placed in both the front and back of the ear and will remain intact for several weeks. Several post-operative visits may be required so that the sutures can be removed in several phases to ensure the lobe is strong and aesthetically appealing.
In the cases of protruding ears, the cartilages are reformed and sometimes supported by splints. Soft tissues may also be trimmed away. The incisions are made behind the ear to reveal the ear's confines. The ears will be repositioned by tightening the skin and then sutured. In cases of hidden ears, when cartilages are not fully developed, manipulations may include reshaping the cartilages by pulling or repositioning while splints are placed as supports. Sometimes, tissue grafting is also necessary to render volume.
Otoplasties are performed with general anesthesia in an accredited surgical facility. It takes 1 to 2 hours to complete, and the patient will be sent home for recovery. The ear will be bandaged to keep the new position and shape in place. This also helps so that children cannot touch or play with their ears, which may complicate healing. Activities must be limited, especially within the first week. Scars will remain hidden behind the ears or within the natural folds if the incisions are made in front of the ear.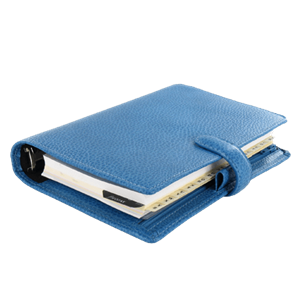 Plan Your Procedure
Average Cost

Up to

$4,700

Recovery Time

1-3 Weeks

Average Procedure Time

2 Hours

Post-op Follow-up

Next Day

Procedure Recovery Location

Out-Patient
Contact Us
The ears typically mature faster than any other part of the body, therefore, at an appropriate age and time when surgical adjustments are made, the results are generally long lasting. Even as the body changes due to age and gravity, the changes to the ear will be minimal and a secondary otoplasty is usually not needed.
On average, 5-6 year olds are ideal candidates for otoplasty as the ear will be already developed and the cartilage and tissues will still be soft, making it easy to reshape. This age is also recommended as it is a time before any schooling, which helps to avoid teasing.
Usually, the condition is symmetrical to both ears. The final shape that the surgery will aim for will depend on the initial structure of the ear and how cartilages are placed. If the procedure is only for one ear, the shape will be patterned after the normally formed ear.