Men with gynecomastia have enlarged breasts due to excessive breast tissue and fat deposits, which give them a gynecoid or feminine-looking chest. The look can be reversed through male breast reduction surgery. Seattle area plastic surgeon, Dr. Marosan, takes this one step further. Dr. Marosan uses the VASER Hi Def Lipo technique, which can create a chiseled upper body and chest instead of just flattening the chest by simple liposuction. The thick fibrous fatty tissue of the chest is treated with the VASER first to emulsify the fat for optimum extraction. More fat is removed in a more precise and quicker way and the remaining skin is tightened. Breast tissue can be removed through the same small stealth incisions employed by Dr. Marosan. There are NO signs of surgery on the chest!
After fat is removed during reduction surgery, in some candidates with small muscles, the fat is then treated and injected into the upper pectoralis major muscle to further enhance muscular bulk to the chest. Fat is aggressively liposuctioned from the lateral chest wall between the anterior border of the latissimus dorsi muscle and the lateral pectoralis major muscle. As a result, a man will have a smooth, muscular, sculpted chest defining the pectoralis major muscles. The midline of the chest is sculpted to further define a muscular chest.
Dr. Marosan does not recommend endocrine testing for most patients and there are no medications or exercise which will make the condition go away. Dr. Marosan uses the VASER Hi Def Lipo and Power X cannulas to remove the fat via small inconspicuous stealth incisions within the areolas right under the nipples and arm pits. If glandular tissue needs to be removed, he uses the same small 1 cm areolar incision. He is able to reduce even "C cup" breasts without skin excision and no extended scar placement on the chest.
Gynecomastia Reviews
"Total Male Body Sculpting Transformation (Daddy Makeover), Why Did I Wait So Long! Abs, Arms, Back, Chest! - Bellevue, WA - I did a lot of research to find the best Plastic Surgeon in Bellevue, with artistic skills, hands of experience, amazing results and I found Dr. George Marosan! Dr. Marosan took time and reviewed everything in detail with me. The staff is truly the best team I have seen in all my years, and it makes a difference. The individual care makes you feel like you are their only patient. When you look for a Dr. look for a sculptor, a real artist, not just a Plastic Surgeon. My wife and I are thrilled with our new bodies. I wish I wouldn't have waited so long, so what are you waiting for?"
- D. /
RealSelf /
Feb 21, 2016
"18 Year Old with Gynecomastia - I researched a lot before choosing a plastic surgeon. Dr Marosan had the best reviews ever, and now I know why. He is THE BEST!"
- S. /
RealSelf /
Oct 15, 2016
Previous
Next
Male breast reduction surgery uses intravenous anesthesia with the tumescent technique and is performed in our accredited surgical facility. The operation lasts 1-2 hours. It is normal to have minimal bruising and swelling around the chest area for the first couple of weeks. A compression garment with special foam pads inside it must be worn for 3-4 weeks to help with reshaping and healing. Most patients are able to return to their normal routine after a few days but must avoid any strenuous physical activities, especially ones that will put pressure on the chest. Results are highly satisfactory for most patients, regaining their confidence in situations where their chests are bared.
This condition must not be confused with a false gynecomastia, also known as pseudogynecomastia, in which the enlargement is caused by fat deposits instead of breast tissue development. The plastic surgeon will be able to determine this by physical examinations at the initial consultation. If it is a case of excessive fat tissues on the chest, the approach in treatment is the same when removing excess fat tissues in any part of the body. Proper diet and exercises are recommended afterwards.
This depends on your surgeons technical ability and artistic skills to sculpt the chest. Gynecomastia, unfortunately, hides the normal chest muscles that lie underneath the layers of overdeveloped breast tissue and fat. With a breast reduction surgery, all excess fat and breast tissues will be removed and the pectoralis muscles will become visible. Dr. Marosan goes beyond this basic technique. The muscle can be bulked up with injections of fat into the upper pectoral muscles. It is very important to contour the lateral chest wall and reveal the lateral pectoral line and muscle edge and all the fat is removed to reveal the anterior border of the latissimus dorsi muscle. With proper diet and exercise after the surgery, men will be able to tone and strengthen their chest muscle to further enhance the chest's natural masculine shape.
Liposuction is the primary approach in extracting fat around the glandular tissues. Because it uses a small cannula to vacuum the fat out, it is a less invasive approach compared to excising the tissue, which requires longer incisions. Dr. Marosan uses the VASER Hi Def lipo technique to sculpt the chest. Even in patients who do not think they have fat, Dr. Marosan finds that liposuction is still an integral part of the treatment to give the best possible outcome.
Dr. Marosan's technique does not leave any visible scars! If the breast reduction technique uses liposuction, the incisions will be minimal and will be placed in the areola. Another incision is placed in the arm pit. These are closed with one suture! These scars are not visible when healed. There are no scars on the breast and chest as often seen in photos of other plastic surgeons.
Male Breast Reduction FAQs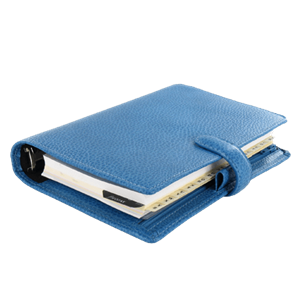 Plan Your Procedure
Average Cost

$4,500

-

$6,500

Recovery Time

1-2 Weeks

Average Procedure Time

3-4 Hours

Post-op Follow-up

Next Day

Procedure Recovery Location

Out-Patient
Contact Us