Shaving, waxing and tweezing are time-consuming and the hair always comes back, but with laser hair removal, the hair is permanently reduced. The laser technology targets the hair follicles to destroy them, preventing them from coming back. Seattle area plastic surgeon, Dr. Marosan, uses the Light Sheer diode laser for safe and effective treatment on virtually every part of the body. This laser works well for a wide array of skin shades and can provide some patients with up to 70% permanent hair reduction. Patients should have a consultation to see if laser hair removal is right for them.
Laser Hair Removal Procedure
During laser hair removal, it is common for multiple treatments to be done to ensure that the hair follicles are completely destroyed. At any given time, a certain number of hairs are in a resting phase, rather than a growth phase. Because the laser treatment is not effective on the hair follicles that are not actively growing, multiple sessions are needed. On average, it takes about 3 to 5 treatments to permanently disable new hair growth. These sessions are spaced between 3 or 4 weeks to make sure the area has already recovered from the previous session. During the procedure, the skin is stretched slightly so that the laser can precisely target the hair follicle roots. When this happens, the follicle absorbs the heat and ultimately falls off and stops regrowing.
Reviews
"Beyond ecstatic with my results!!! - Doctor Marosan is a true Master of his craft! VASER Hi-Def Lipo has been something I have wanted to do for quite some time. After thoroughly researching doctors up and down the West Coast (including many in Beverly Hills) I decided that Doctor Marosan was the best doctor for the job! Two months post-op and I am so thankful I trusted him and his team. For the first time since kids I am..."
- N. /
RealSelf /
Jul 17, 2018
"First off  I want to say that Yelp is so ridiculous because half of the REAL customer reviews I give go into some sort of undesirable reviews and I ask WHY. So it is very likely they will throw this REAL customer review in the same place. But here I go. I had been to 2 other plastic surgeons in Bellevue until I had a consultation with DR. MAROSAN. I knew after my consultation he would be my doctor to complete my entire body makeover after loosing 90 pounds. He and his ENTIRE staff made me feel like family. I like his simple NO NONSENSE approach and non judgemental way he explains things. Other surgeons I saw before him made me feel not worthy of what I wanted to have done. After loosing 90 pounds I had skin and fat hanging everywhere I didn't want it. So I had vazer lipo on my entire torso and fat transfer to my buttocks. At 60 years old I never thought I could feel and look better than I did when I was 40. I can hardly wait until He does my breast and tummy tuck in 6 months to complete my look. I did my research to find him and I'm extremely confident in his work. He's a genius in my eyes. He gave me an hourglass figure that I've always wanted. Research means: understanding the difference between VAZER and Lazer liposuction is HUGE. Learn the difference and the qualifications that goes with that. I love the fact that you have to ring the doorbell to get into his office makes me feel secure and SAFE. So the same day I booked my surgery without any hesitation.  So glad I did. This picture is only 1 week post op and I couldn't be happier. Yes...this is my new buttocks and I am 60 years old. I believe 60 is the new 40. Thank you so very much Dr. Marosan and I'll see you soon for one of my many post ops that are so important to him and myself."
- B.G. /
Yelp /
Jul 15, 2018
"Labiaplasty - Given the opportunity to pick a surgeon for this procedure over again I would choose Dr. Marosan every time. It's evident he regards his work with artistry and I've been so happy with the results of this surgery and the guidance throughout the healing process."
- I. /
RealSelf /
Mar 25, 2018
"37 Yr Old Fit Mom of 3. Bellevue, WA - Dr. Marosan is the best of the best. My results are over-the-top amazing."
- F. /
RealSelf /
Feb 13, 2016
"4th Time is a Charm - The best doctor ever!"
- A. /
RealSelf /
Mar 06, 2018
Previous
Next
Because of the vacuum, patients will feel slight pressure on the area that is being treated. The laser beam can slightly sting, but cool temperatures will be applied between pulses to help with the patient's discomfort. The application of cold blast also minimizes side effects high temperatures may cause. Sessions may last from 15 minutes up to an hour for larger areas, such as the back. Although patients can resume normal activity after treatment, the treated area will look and feel similar to a sunburn. Patients should avoid exercise for about 24 hours to allow the skin to calm, and sun exposure should be avoided during treatment.
Individuals with light skin and dark hair generally are the best candidates for laser hair removal. That being said, individuals with varying skin tones and hair color can also be considered for this treatment, but in order for the laser to "find" the hair and effectively treat it, it has be able to "see" it. Therefore, those with light skin and very light blonde hair may not be the best candidates for this procedure.
Can I Only Have 1 Session?
The series of treatments is designed to ensure that all hair growth is permanently suppressed. There will be significant reduction, but not all hair follicles are destroyed in the initial session and some may continue to grow. The additional sessions ensure that the remaining growing hairs will also be terminated.
There is no downtime following laser hair removal and patients can usually resume their normal routine. There will be tingling and slight redness on the treated area that subsides after a few hours. Afterwards, the skin may look and feel like it's sunburnt. Cooling creams or ice packs may provide relief to the burnt feeling. Sun exposure must be limited several weeks before and after treatment.
Once the follicle is removed, the hair cannot regrow. However, with a single treatment, not all follicles are destroyed and those that survive normally will still grow hair. This is the reason why follow-up treatments are required to completely remove all growing hair the initial treatment missed.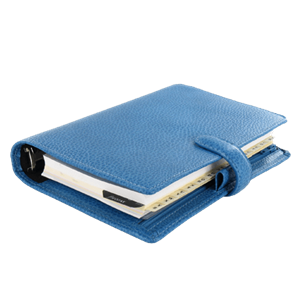 Plan Your Procedure
Average Procedure Time

35 Minutes - 1 Hour

Procedure Recovery Location

Out-Patient
Contact Us