Shaving, waxing and tweezing are time-consuming and the hair always comes back, but with laser hair removal, the hair is permanently reduced. The laser technology targets the hair follicles to destroy them, preventing them from coming back. Seattle area plastic surgeon, Dr. Marosan, uses the Light Sheer diode laser for safe and effective treatment on virtually every part of the body. This laser works well for a wide array of skin shades and can provide some patients with up to 70% permanent hair reduction. Patients should have a consultation to see if laser hair removal is right for them.
Laser Hair Removal Procedure
During laser hair removal, it is common for multiple treatments to be done to ensure that the hair follicles are completely destroyed. At any given time, a certain number of hairs are in a resting phase, rather than a growth phase. Because the laser treatment is not effective on the hair follicles that are not actively growing, multiple sessions are needed. On average, it takes about 3 to 5 treatments to permanently disable new hair growth. These sessions are spaced between 3 or 4 weeks to make sure the area has already recovered from the previous session. During the procedure, the skin is stretched slightly so that the laser can precisely target the hair follicle roots. When this happens, the follicle absorbs the heat and ultimately falls off and stops regrowing.
Reviews
"man of character - dr. is the most ethical reliable caring dr. you will ever find . id never consider going anywhere else. his staff are excellent and courteous."
- Anonymous /
Vitals /
Dec 08, 2018
"Many More Procedures to Come - Ive had 2 procedures dine already with 3rd in 4 weeks. He is a genius with body sculpting and hands down the best experience Ive had from other offices in the Bellevue area. My Confidence now is so upbeat and possible. Im so thankful I found Dr. Marosan"
- A. /
RealSelf /
Nov 01, 2018
"Best doctor ever! - I absolutely love Marosan and his staff. They made me feel comfortable as it was my first time having any type of surgery. I appreciate his truthfulness to any of the questions I had about the surgery. Marosan is truly an artist when it comes to contouring. Such a perfectionist. I'm obsessed with my results and would recommend to anybody who wants a bbl. He did high definition 360 lipo and I c..."
- M. /
RealSelf /
Oct 29, 2018
"37 Yr Old Fit Mom of 3. Bellevue, WA - Dr. Marosan is the best of the best. My results are over-the-top amazing."
- F. /
RealSelf /
Feb 13, 2016
"Top level care! - Very professional and thorough. I had several consults and Dr. Marosan was by far my favorite. From the first phone call, help at the front desk, scheduling and every aspect of the appointment, the staff is the best. I will for sure be scheduling my procedure here. I have had other procedures done at another place in Seattle but felt much more cared for at Bellevue Plastic Surgeon. Excited for..."
- M. /
RealSelf /
Oct 05, 2018
Previous
Next
Because of the vacuum, patients will feel slight pressure on the area that is being treated. The laser beam can slightly sting, but cool temperatures will be applied between pulses to help with the patient's discomfort. The application of cold blast also minimizes side effects high temperatures may cause. Sessions may last from 15 minutes up to an hour for larger areas, such as the back. Although patients can resume normal activity after treatment, the treated area will look and feel similar to a sunburn. Patients should avoid exercise for about 24 hours to allow the skin to calm, and sun exposure should be avoided during treatment.
Individuals with light skin and dark hair generally are the best candidates for laser hair removal. That being said, individuals with varying skin tones and hair color can also be considered for this treatment, but in order for the laser to "find" the hair and effectively treat it, it has be able to "see" it. Therefore, those with light skin and very light blonde hair may not be the best candidates for this procedure.
Can I Only Have 1 Session?
The series of treatments is designed to ensure that all hair growth is permanently suppressed. There will be significant reduction, but not all hair follicles are destroyed in the initial session and some may continue to grow. The additional sessions ensure that the remaining growing hairs will also be terminated.
There is no downtime following laser hair removal and patients can usually resume their normal routine. There will be tingling and slight redness on the treated area that subsides after a few hours. Afterwards, the skin may look and feel like it's sunburnt. Cooling creams or ice packs may provide relief to the burnt feeling. Sun exposure must be limited several weeks before and after treatment.
Once the follicle is removed, the hair cannot regrow. However, with a single treatment, not all follicles are destroyed and those that survive normally will still grow hair. This is the reason why follow-up treatments are required to completely remove all growing hair the initial treatment missed.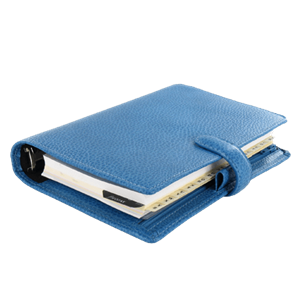 Plan Your Procedure
Average Procedure Time

35 Minutes - 1 Hour

Procedure Recovery Location

Out-Patient
Contact Us