Whether from too much sun, natural aging or improper care, facial skin can become damaged and in need of some rejuvenation. Laser skin resurfacing is used by Seattle area plastic surgeon, Dr. Marosan, to treat aged, scarred, sun damaged, pigmented and broken capillaries of the face. Dr. Marosan will treat sun damaged, aged and acne scarred skin to not only improve the appearance but also to help thicken the skin and increase elasticity for increased firmness and a more youthful look.
When the face features prominent broken capillaries, pigmentation and age spots, Dr. Marosan will use the DioLite laser, which is gentle, safe and effective. Immediately after treatment, patients will notice a difference in the appearance of their skin. Laser skin resurfacing produces long-lasting, beautiful results with proper skin care and maintenance.
Reviews
"Beautiful Labiaplasty - I had labiaplasty done with Dr. Marosan alittle over a year ago, and I couldn't be happier with the results I love how it looks and feels :). like most people when you first think about a procedure like this I was stressed and worried with bunch of questions in mind. What if I don't like how it looks? worst yet, what if I don't feel the same down there again? and the whole planning of taking..."
- S. /
RealSelf /
Mar 29, 2019
"Amazing results, dr marosan and his team made my dreams all possible. - Amazing results, amazing experience. dr marosan and his team made my dreams all possible. i have been coming back to this doctor for two years now for so far three procedures. I am a private person and will usually not expose myself to what treatment or procedure i have undergone but my gratitude and love for this team and my love for the results made me write an honest review. For vaser lipo..."
- A. /
RealSelf /
Mar 23, 2019
"37 Yr Old Fit Mom of 3. Bellevue, WA - Dr. Marosan is the best of the best. My results are over-the-top amazing."
- F. /
RealSelf /
Feb 13, 2016
"Second review second time procedures second year in a row - Second year in a row so far 4 procedure including vaser lipo to jaw botox etc. Dr. Marosan's delivered an amazing results yet again. i also love his team. i have read some not so pleasant reviews about his staffs last year. That didn't bother me because they made my dreams and goals all possible. I realized that it is really based on individual's point of view and not all are the same. For m..."
- A. /
RealSelf /
Mar 23, 2019
"The BEST in the northwest - Five star. From beginning to end. Staff is excellent. I had a pleasant experience every time. Thank you. I love the results."
- Anonymous /
Vitals /
Mar 15, 2019
Previous
Next
Laser skin resurfacing uses controlled light beams with high intensity to vaporize and remove the upper layer of the skin. When the damaged, superficial skin is removed, it gives way for new skin to grow, which masks the face with a new layer of epidermis. Any pain during the procedure is managed with local anesthesia and/or sedatives to help the patient relax. The eyes will also be protected since lasers can be harmful to the patient's vision. Laser skin resurfacing's advanced technology allows accurate targeting of smaller areas so the surrounding skin is not affected. A session may take up to 2 hours depending on the patient's skin conditions.
Ablation vs. Non-Ablation
Laser skin resurfacing may be aggressive, depending on the patient's aesthetic goals. The more aggressive the treatment (which is referred to as an ablative procedure) the more it wears away the epidermis to let new skin regeneration begin. Recovery with this technique may take up to 3 weeks. The lighter treatment, or non-ablative laser, does not remove any skin. It stimulates deeper layers of the skin to initiate an increased growth of collagen. With this treatment, there will be no downtime for the patient. Both techniques help the skin regenerate. As new layers of skin are developed, skin problems such as wrinkles, mild scars and discoloration are minimized.
There are two types of laser skin resurfacing: the CO2 and Erbium lasers. CO2 is the most popular type in this procedure. It is an ablative method which wounds the epidermis to give way for new skin growth and improve collagen development. The intensity of the laser beams with CO2 is high. Erbium, on the other hand, is a more gentle procedure that only removes superficial skin layers so the recovery period is quicker. Depending on the patient's skin condition and aesthetic goals, the doctor will recommend the laser that is more suitable for the patient to render better results.
During/After the Procedure
Laser resurfacing is an outpatient procedure. There may be pain during treatment, so local anesthesia can be used to minimize the patient's discomfort. The doctor may also prescribe the patient a pain reliever after the procedure. The face may be bandaged after treatment. Since the epidermis is peeled away, the skin may appear red for several weeks. As it heals, crusting may be present. It is very important to follow the doctor's advice on skin care to prevent any scarring. It may take a few days before the patient can resume normal activities. It may also be beneficial to use an extra pillow when sleeping to ease any discomfort.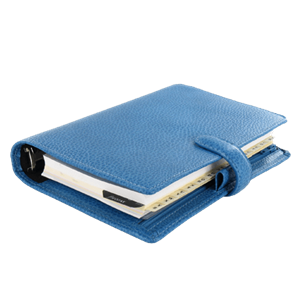 Plan Your Procedure
Average Procedure Time

1-2 Hours

Procedure Recovery Location

Out-Patient
Contact Us
Laser Skin Resurfacing FAQs
Negative Effects on Skin?
Although the procedure will wear the skin surface away, there is a minimal risk of scarring, especially when post-treatment care is implemented. It is critical to find a reputable doctor or technician with comprehensive experience with laser skin treatments. It's important for the surgeon to understand different technologies affect different skin types. When done correctly, the result is a long-lasting healthy skin effective in combating signs of aging and skin damage.
Aside from the natural effects of aging, personal habits and environmental factors, results can be long lasting. Maintenance treatments may be considered as signs of aging get more and more significant over time.
Ablative or Non-Ablative?
It depends mainly on the patient's skin condition and cosmetic goals. Another factor to consider is how quick the recovery period should be or if there should be no downtime for the patient. The doctor will discuss each treatment in detail and recommend the best approach that matches the patient's circumstances.