Whether from too much sun, natural aging or improper care, facial skin can become damaged and in need of some rejuvenation. Laser skin resurfacing is used by Seattle area plastic surgeon, Dr. Marosan, to treat aged, scarred, sun damaged, pigmented and broken capillaries of the face. Dr. Marosan will treat sun damaged, aged and acne scarred skin to not only improve the appearance but also to help thicken the skin and increase elasticity for increased firmness and a more youthful look.
When the face features prominent broken capillaries, pigmentation and age spots, Dr. Marosan will use the DioLite laser, which is gentle, safe and effective. Immediately after treatment, patients will notice a difference in the appearance of their skin. Laser skin resurfacing produces long-lasting, beautiful results with proper skin care and maintenance.
Reviews
"Beyond ecstatic with my results!!! - Doctor Marosan is a true Master of his craft! VASER Hi-Def Lipo has been something I have wanted to do for quite some time. After thoroughly researching doctors up and down the West Coast (including many in Beverly Hills) I decided that Doctor Marosan was the best doctor for the job! Two months post-op and I am so thankful I trusted him and his team. For the first time since kids I am..."
- N. /
RealSelf /
Jul 17, 2018
"First off  I want to say that Yelp is so ridiculous because half of the REAL customer reviews I give go into some sort of undesirable reviews and I ask WHY. So it is very likely they will throw this REAL customer review in the same place. But here I go. I had been to 2 other plastic surgeons in Bellevue until I had a consultation with DR. MAROSAN. I knew after my consultation he would be my doctor to complete my entire body makeover after loosing 90 pounds. He and his ENTIRE staff made me feel like family. I like his simple NO NONSENSE approach and non judgemental way he explains things. Other surgeons I saw before him made me feel not worthy of what I wanted to have done. After loosing 90 pounds I had skin and fat hanging everywhere I didn't want it. So I had vazer lipo on my entire torso and fat transfer to my buttocks. At 60 years old I never thought I could feel and look better than I did when I was 40. I can hardly wait until He does my breast and tummy tuck in 6 months to complete my look. I did my research to find him and I'm extremely confident in his work. He's a genius in my eyes. He gave me an hourglass figure that I've always wanted. Research means: understanding the difference between VAZER and Lazer liposuction is HUGE. Learn the difference and the qualifications that goes with that. I love the fact that you have to ring the doorbell to get into his office makes me feel secure and SAFE. So the same day I booked my surgery without any hesitation.  So glad I did. This picture is only 1 week post op and I couldn't be happier. Yes...this is my new buttocks and I am 60 years old. I believe 60 is the new 40. Thank you so very much Dr. Marosan and I'll see you soon for one of my many post ops that are so important to him and myself."
- B.G. /
Yelp /
Jul 15, 2018
"Labiaplasty - Given the opportunity to pick a surgeon for this procedure over again I would choose Dr. Marosan every time. It's evident he regards his work with artistry and I've been so happy with the results of this surgery and the guidance throughout the healing process."
- I. /
RealSelf /
Mar 25, 2018
"37 Yr Old Fit Mom of 3. Bellevue, WA - Dr. Marosan is the best of the best. My results are over-the-top amazing."
- F. /
RealSelf /
Feb 13, 2016
"4th Time is a Charm - The best doctor ever!"
- A. /
RealSelf /
Mar 06, 2018
Previous
Next
Laser skin resurfacing uses controlled light beams with high intensity to vaporize and remove the upper layer of the skin. When the damaged, superficial skin is removed, it gives way for new skin to grow, which masks the face with a new layer of epidermis. Any pain during the procedure is managed with local anesthesia and/or sedatives to help the patient relax. The eyes will also be protected since lasers can be harmful to the patient's vision. Laser skin resurfacing's advanced technology allows accurate targeting of smaller areas so the surrounding skin is not affected. A session may take up to 2 hours depending on the patient's skin conditions.
Ablation vs. Non-Ablation
Laser skin resurfacing may be aggressive, depending on the patient's aesthetic goals. The more aggressive the treatment (which is referred to as an ablative procedure) the more it wears away the epidermis to let new skin regeneration begin. Recovery with this technique may take up to 3 weeks. The lighter treatment, or non-ablative laser, does not remove any skin. It stimulates deeper layers of the skin to initiate an increased growth of collagen. With this treatment, there will be no downtime for the patient. Both techniques help the skin regenerate. As new layers of skin are developed, skin problems such as wrinkles, mild scars and discoloration are minimized.
There are two types of laser skin resurfacing: the CO2 and Erbium lasers. CO2 is the most popular type in this procedure. It is an ablative method which wounds the epidermis to give way for new skin growth and improve collagen development. The intensity of the laser beams with CO2 is high. Erbium, on the other hand, is a more gentle procedure that only removes superficial skin layers so the recovery period is quicker. Depending on the patient's skin condition and aesthetic goals, the doctor will recommend the laser that is more suitable for the patient to render better results.
During/After the Procedure
Laser resurfacing is an outpatient procedure. There may be pain during treatment, so local anesthesia can be used to minimize the patient's discomfort. The doctor may also prescribe the patient a pain reliever after the procedure. The face may be bandaged after treatment. Since the epidermis is peeled away, the skin may appear red for several weeks. As it heals, crusting may be present. It is very important to follow the doctor's advice on skin care to prevent any scarring. It may take a few days before the patient can resume normal activities. It may also be beneficial to use an extra pillow when sleeping to ease any discomfort.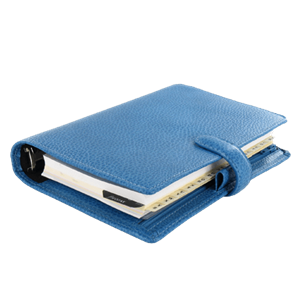 Plan Your Procedure
Average Procedure Time

1-2 Hours

Procedure Recovery Location

Out-Patient
Contact Us
Laser Skin Resurfacing FAQs
Negative Effects on Skin?
Although the procedure will wear the skin surface away, there is a minimal risk of scarring, especially when post-treatment care is implemented. It is critical to find a reputable doctor or technician with comprehensive experience with laser skin treatments. It's important for the surgeon to understand different technologies affect different skin types. When done correctly, the result is a long-lasting healthy skin effective in combating signs of aging and skin damage.
Aside from the natural effects of aging, personal habits and environmental factors, results can be long lasting. Maintenance treatments may be considered as signs of aging get more and more significant over time.
Ablative or Non-Ablative?
It depends mainly on the patient's skin condition and cosmetic goals. Another factor to consider is how quick the recovery period should be or if there should be no downtime for the patient. The doctor will discuss each treatment in detail and recommend the best approach that matches the patient's circumstances.