Our Seattle, WA area plastic surgeon, Dr. Marosan, now offers the Silhouette InstaLift for patients wanting natural facial rejuvenation results without invasive plastic surgery. Dr. Marosan can take years off your aging skin with a quick, in-office procedure to lift the skin on your face, and use absorbable sutures that will dissolve over time. This innovative surgical technique lifts the deep layers of your skin, making your skin look younger with increased cheek volume and improved skin tone without spending weeks in recovery. During a private consultation with Dr. Marosan, you can discuss how the Silhouette InstaLift may be an option to redefine your facial features. Love the look of your cosmetic injectables like BOTOX®? This procedure is safe to use in tandem with other types of anti-aging treatments. The Silhoutte Instalift will Lift, Volumize and Rejuvenate! Call and schedule your consultation with Dr. Marosan today.
Reviews
"Top level care! - Very professional and thorough. I had several consults and Dr. Marosan was by far my favorite. From the first phone call, help at the front desk, scheduling and every aspect of the appointment, the staff is the best. I will for sure be scheduling my procedure here. I have had other procedures done at another place in Seattle but felt much more cared for at Bellevue Plastic Surgeon. Excited for..."
- M. /
RealSelf /
Oct 05, 2018
"Great Experience, Took His Time with Me! - I am considering a face lift and have been to see several doctors, I was so impressed with Dr. Marosan I have cancelled my other consultations. Very kind and very thorough. Loved the fact that he actually spent time talking to me, I did not feel rushed. all the other consultations were like 5 minutes in and out, this is the price, good bye. I will definitely use Dr. Marosan"
- R. /
RealSelf /
Aug 09, 2018
"Beyond ecstatic with my results!!! - Doctor Marosan is a true Master of his craft! VASER Hi-Def Lipo has been something I have wanted to do for quite some time. After thoroughly researching doctors up and down the West Coast (including many in Beverly Hills) I decided that Doctor Marosan was the best doctor for the job! Two months post-op and I am so thankful I trusted him and his team. For the first time since kids I am..."
- N. /
RealSelf /
Jul 17, 2018
"37 Yr Old Fit Mom of 3. Bellevue, WA - Dr. Marosan is the best of the best. My results are over-the-top amazing."
- F. /
RealSelf /
Feb 13, 2016
"First off  I want to say that Yelp is so ridiculous because half of the REAL customer reviews I give go into some sort of undesirable reviews and I ask WHY. So it is very likely they will throw this REAL customer review in the same place. But here I go. I had been to 2 other plastic surgeons in Bellevue until I had a consultation with DR. MAROSAN. I knew after my consultation he would be my doctor to complete my entire body makeover after loosing 90 pounds. He and his ENTIRE staff made me feel like family. I like his simple NO NONSENSE approach and non judgemental way he explains things. Other surgeons I saw before him made me feel not worthy of what I wanted to have done. After loosing 90 pounds I had skin and fat hanging everywhere I didn't want it. So I had vazer lipo on my entire torso and fat transfer to my buttocks. At 60 years old I never thought I could feel and look better than I did when I was 40. I can hardly wait until He does my breast and tummy tuck in 6 months to complete my look. I did my research to find him and I'm extremely confident in his work. He's a genius in my eyes. He gave me an hourglass figure that I've always wanted. Research means: understanding the difference between VAZER and Lazer liposuction is HUGE. Learn the difference and the qualifications that goes with that. I love the fact that you have to ring the doorbell to get into his office makes me feel secure and SAFE. So the same day I booked my surgery without any hesitation.  So glad I did. This picture is only 1 week post op and I couldn't be happier. Yes...this is my new buttocks and I am 60 years old. I believe 60 is the new 40. Thank you so very much Dr. Marosan and I'll see you soon for one of my many post ops that are so important to him and myself."
- B.G. /
Yelp /
Jul 15, 2018
Previous
Next
Dr. Marosan will use a skin marker to mark the needle size entrance and exit points within the facial skin. A local anesthetic like lidocaine will be injected into the skin before the Silhouette InstaLift sutures are threaded into the 3 sets of puncture points, which will hold up the soft tissues of the face. Then, Dr. Marosan will adjust the biomedical sutures on your face for the perfect placement. The remaining sutures will be trimmed down at the skin level. Please follow all your plastic surgeon's aftercare instructions, which can include using cold packs the first dayt after the procedure. The cones and sutures dissolve within 6 weeks and collagen production replaces the sutures to jump start the healing process for beautiful aesthetic results.
Our patients see immediate results with the Silhouette InstaLift procedure. You can expect to have some amount of discomfort associated with having needle poke holes made in the facial skin, swelling, and slight bruising. Post procedure instructions include sleeping with face up on extra pillows for 3-5 days, do not rub face aggressively, avoid excess neck and facial movements for a week, avoid high impact sports for a week, no sauna or dental work for 3 weeks and avoid face-down massage for 2 weeks.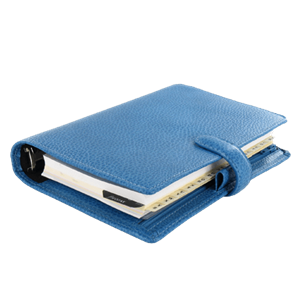 Plan Your Procedure
Average Procedure Time

45 Min – 1 Hour

Procedure Recovery Location

Out-Patient
Contact Us
Silhouette InstaLift FAQs
The Silhouette InstaLift will give you natural-looking results. In your customized treatment plan with Dr. Marosan, you should discuss your aesthetic goals and concerns, especially if you are worried your surgery will make your skin look too pulled back or "over done." Great measures will also be taken to conceal your sutures, and to make your changes as subtle and authentic as possible.
WILL I HAVE TO TAKE TIME OFF?
The great news about having the Silhouette InstaLift is that you will have less downtime than a full facelift surgery. The procedure itself takes less than 45 min – 1 hour as an out-patient procedure. Your downtime and recovery will be very short, and you will see results immediately. When talking about your aftercare instructions with Dr. Marosan, the amount of time you will need to take off will be determined in accordance to exactly what you have had performed (as many men and women combine plastic surgery procedures for maximized results).
CAN I COMBINE PROCEDURES?
Yes. Many men and women who have the Silhouette InstaLift combine their skin rejuvenation treatments for truly amazing results.
Noninvasive facial rejuvenation: To even out the tone and texture of aging skin, we may recommend that patients also have microneedling, laser skin resurfacing, and other rejuvenation treatments to help the skin feel smoother and softer.
Dermal fillers: To fill in lost facial volume, patients can also opt for injectable dermal fillers to temporarily fill in the hallow areas (cheeks, lips, chin) for a more refined look.
Skin tightening: To make the skin look firmer and less loose, we can offer skin tightening with lasers, radio frequency, and ultrasound technologies.
Wrinkle relaxers: To decrease the visibility of wrinkles, our plastic surgeon can also combine your Silhouette InstaLift with cosmetic injections of BOTOX® or other injectables that improve facial wrinkles.