Even after a weight loss goal is accomplished, a patient can still be left with excessive skin as a reminder of being overweight. To successfully get rid of this extra skin, Seattle area plastic surgeon, Dr. Marosan, can employ any number of procedures known to give you back a toned body. These various procedures can target skin of the abdomen, thighs, buttocks, arms, breasts, hips and neck. In Dr. Marosan's opinion, he achieves the best results by first doing a tummy tuck and a lower body lift and then moves onto other body areas as needed.
When excessive fat is leftover as well, Dr. Marosan will perform liposuction to further contour the area. While multiple procedures can be done at one time, sometimes it's best to do them separately, so Dr. Marosan works carefully with his patients to perform the least amount of surgeries possible, while providing maximum safety and results.
Reviews
"37 Yr Old Fit Mom of 3. Bellevue, WA - Dr. Marosan is the best of the best. My results are over-the-top amazing."
- F. /
RealSelf /
Feb 13, 2016
"Highly Recommend Dr. Marosan, MD - Dr. Marosan, MD came highly recommended and I am completely satisfied with the results of my surgery. I was apprehensive when I was diagnosed with gynecomastia; but Dr. Marosan was the right choice for me. From my initial consultation, surgery, and follow-up appointments have been flawless. Dr. Marosan and his entire staff are polite and professional."
- J. /
RealSelf /
Aug 24, 2020
"Cant Recommend Enough - Im now 6 weeks op and I have a completely different shape! - I had some weight fluctuation in my lifetime and was unhappy with the tire around my stomach and stubborn fat in areas that were hard to exercise away. I thought it's amazing that you can transfer fat from one area to another so I decided to get a Brazilian butt lift.I was drawn to Dr. Marosan because he has years of experience, is highly educated, knowledgeable and specializes in the procedure. Also in the reviews and in my experience he was very respectful to me as a woman, and I never felt uncomfortable around him. And we all know you can feel vulnerable when your naked in front of a doctor. He meets you for a free consult, which is amazing! We went over what I wanted to change and improve he was able to educate me on how to approach it to get the best results. He really knows the body well, truly an artist and master sculptor!! He took pictures of my body which he was able to bring up on a screen and draw right on it to show me what he was going to do. I felt very confident in him. I went into surgery during the pandemic and due to the complexity of that to keep everyone safe my husband was not able to come with to support me. However, George and his staff made me feel very comfortable and well taken care of. Everyone there is so warm and kindhearted!I went home with a garment, Lipo pads and drainage tubes. Some doctors don't give you drainage tubes and your just supposed to drain freely onto your bed, and that would've ruined my $3,000 mattress. So I'm really thankful my doctor cares enough about post op to give me drainage tubes that were easy to manage. The doctor and his nurse were always very prompt at responding to questions and being available if I had any concerns.Im now 6 weeks op and I have a completely different shape! I have an hourglass figure, hips, fuller butt and flatter stomach! I can't believe the transformation! This is already doing wonders to my self-confidence...something I've lacked for so long. I find myself actually saying something good about myself and seeing myself in a different light now. I'm so happy with the results and I'm so glad I went to the right doctor!"
- S. /
RealSelf /
Aug 17, 2020
"Dr. Marosan Did a Great Job! [Tummy Tuck/Liposuction/Muscle Repair] - After researching dozens of plastic surgeons in the greater Seattle area for tummy tuck/liposuction, I went with Dr. Marosan because I could tell he was very experienced and does a lot of abdominoplasty and he was the one surgeon who places his incisions super low, right above the pubic area, and his incisions stay there (low) instead of eventually pulling up during recovery. For some reason (probably because it's easier), many other surgeons results showed incisions that were placed much higher than they needed to be. Just check out his before and after pictures and compare them with other surgeons: his after pictures show the whole incision area so you get a very good idea of where your incision will end up. [So many other surgeons after pictures are of women in underwear, so you have no idea where the incision was placed, or if you do get to see the whole area, you'll see how high the cut was]. I am now 10 weeks post surgery and am very happy with my results- he did a great job with the incision, the liposuction of my entire torso, and also the muscle plication (sewing them back together since I've had three pregnancies that separated my ab muscles). He also does a lot of follow up visits and takes pictures of your progress and gives you access to them, so you can really see your transformation.I'm so happy I went with Dr. Marosan- he (and his entire staff!) is wonderful and I highly recommend him/his practice!"
- P. /
RealSelf /
Aug 05, 2020
"Great Doctor — the end results are fantastic. - I had a lower facelift and chin lift about 7 weeks ago after choosing Dr. Marosan for the procedure and I couldn't be happier. He took the time to thoroughly explain what was involved and didn't pressure me to book the surgery. After the surgery, he was very patient with the inevitable questions that I had and was careful to make sure that he saw me regularly while I was healing. (at the age of 67, it took a little longer for my swelling to go down) The end results are fantastic. I have a much smoother jawline without the "pulled" look that one sees in some face lifts and the saggy chin is history. His staff was great also. I would definitely recommend this doctor."
- D. /
RealSelf /
Jul 10, 2020
Previous
Next
Weight loss patients often realize the need for skin removal surgery when the following conditions become evident as they near their goal weight:
Sagging breasts
Loose folds of skin around the abdomen
Hanging skin and fat pockets around the hips
Sagging skin and excessive wrinkling around the buttocks area
Hanging skin from the inner thigh to the knee area
"Bat wings" or loose skin on the underside of the arms
"Turtle neck" or loose skin around the neck
Many of these conditions are inevitable after any major weight loss because skin, when stretched for a long time, loses its elasticity and fails to shrink back as the body becomes smaller.
After weight loss, surgery is ideal to remove this excess skin, resulting in a tighter and firmer appearance. Many surgeons recommend grouping certain treatments together as they relate to the lower or upper body in order to minimize the risks of complications. An example of how a surgeon may group the surgeries include:
The upper body: Procedures such as liposuction, breast lift, and arm lift may be performed together.
The lower body: Procedures such as liposuction, buttock and lower body lift may be performed together.
Lower extremities: Major thigh lift I prefer to do it last and not combine this with any other procedures. This requires longer and more painful recovery and has a higher potential complication rate.
After weight massive loss, surgery is considered a major operation in which the patient is under IV sedation and tumescent solution is used for local anesthesia and to eliminate blood loss. The number of hours it takes to complete this surgery varies, but on average it is between 4-7 hours. While scarring is a part of this surgical process, a skilled plastic surgeon will make every effort to ensure that the incisions are kept as inconspicuous as possible. Post-surgery care is also prescribed so that the scars will heal properly. For many patients, the results after surgery are very positive and impactful, they are life-changing.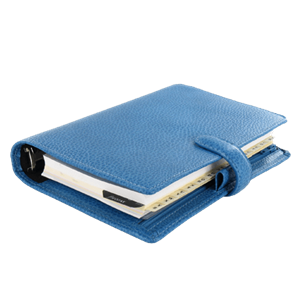 Plan Your Procedure
Average Cost

$12,000

-

$19,000

Recovery Time

3-6 Weeks

Average Procedure Time

8 Hours

Post-op Follow-up

Next Day

Procedure Recovery Location

Out-Patient
Contact Us
After Weight Loss Surgery FAQs
Typical body areas that are addressed for surgery are the abdomen, buttocks, upper thighs, breasts, arms and neck. The most common areas for improvement include the breasts, abdominal area, back rolls, sagging and deflated buttocks, thighs and arms. During the course of losing weight, the areas of loose skin will become more obvious and it is usually around this time that patients begin consulting with a plastic surgeon. You should wait at least 6-12 months after your weight loss and maintain a stable weight. Often, patients who underwent major weight loss, may undergo a secondary skin relaxation after their plastic surgery. This is not a surgical failure, this is a common occurrence and need to be aware of it.
Before moving forward with this procedure, patients should be at or near their goal weight. Sometimes, removing the loose skin helps accelerate weight loss. This is the case when loose skin gets in the way of the patient's daily physical activities. Expect further skin excision with further weight loss.
Will Insurance Cover the Cost?
We do not bill or accept insurance and will not provide paperwork for insurance submission.