While every woman is different and so is every pregnancy, a mommy makeover is designed to treat common problem areas caused by pregnancy. These areas include the abdomen, breasts and buttocks and back. When Seattle area plastic surgeon, Dr. Marosan, performs a mommy makeover, he has a variety of procedures he customizes to your needs. He most commonly performs tummy tucks, liposuction, breast lifts, breast augmentation, breast augmentation/lift or breast reduction surgeries. Dr. Marosan will hold a thorough consultation with a patient to find out her problem areas and goals to tailor the mommy makeover specifically for her needs. The patient has her photos taken and Dr. Marosan will go over these using the TouchMD software to show you his surgical plan for you. He also uses the Vectra-3D to give you a three dimensional view of your areas of concern and the surgical plan to create an hourglass, athletic and youthful body.
The surgical techniques used during a mommy makeover vary based on the condition of each of the body areas the patient wishes to improve, the patient's BMI and health. For the breasts, common issues include sagging and loose skin and a loss of breast volume. Some women will have breasts that remain enlarged. Surgeries that may be considered include breast reduction, breast augmentation and/or a breast lift. For many, a combination of these techniques creates a youthful, beautiful post-pregnancy breast appearance. The most common example is a breast augmentation with a lift. For the lower body, it is normal to see loose skin, surface irregularities such as stretch marks, and persistent pockets of fat. These are normally addressed with liposuction of the waist, back, hips, abdomen and a tummy tuck to give the patient the best all around improvement, returning the body to the "pre-mommy" state.
Reviews
"The Best High-def Liposuction Expert in the Seattle Area - Dr. Marosan provided me with an excellent abdomen, love handles, back. He's an absolute expert and understand body conturing, natural anatomy, scar management and placement. My results are natural, slim, cut (but not too much, naturally cut) and I am very pleased with his attention to details and expertise. His staff is extremely attentive and capable. I apologize that I am unable ti share images. My privacy is important."
- T. /
RealSelf /
Dec 02, 2019
"I love this Doctor and his Team. 5 star. Highly Recommended. I have had three different procedures done. Dr. Marosan is not only the best in body procedures but facial surgeries as well. It's my third year and i kept coming back. Their price is competitive and better compared to others of the same field. The location is great free parking lots of parking. High-end clinic. I enjoyed my surgery from beginning to end. Most importantly, i enjoyed the results which is more important to me than anything. He delivers. Such a talented and artistic doctor. I have been telling everyone. I am very grateful. I am so lucky i found this doctor and his team took really good care of me from beginning to end. Highly recommended."
- S.I. /
Yelp /
Aug 26, 2019
"Bullhorn lip lift/subnasal lip lift - I definitely look younger! - 5 star review for Dr.Marosan and his team! My expectation is low and realistic but the result is unbelievably astonishing. Not only it exceeded my expectation, it also has given me this satisfaction that only a very talented artistic doctor can provide. I mean the bang for your buck. I feel really lucky to have found this doctor. This is my third year going to Dr. Marosan. I have been coming back every year Lol. I thought he is only great with body procedures. He is very talented and artistic with my face. He sees what i am envisioning and then gave me a surprise Lol He gives more than expected maybe as long as we are realistic and logical. I am not saying he is a magician. Sorry this is getting too long i am just very appreciative of how subtle procedure can make an outstanding difference in ones appearance. I definitely look younger! I feel younger than my age to be honest so now i look exactly how i feel. Thank you Dr. Marosan!"
- A. /
RealSelf /
Aug 18, 2019
"37 Yr Old Fit Mom of 3. Bellevue, WA - Dr. Marosan is the best of the best. My results are over-the-top amazing."
- F. /
RealSelf /
Feb 13, 2016
"Labiaplasty & perineoplasty 07/17/19 - I have had a long labia minora probably since I went through puberty and it has bothered me not only looks wise but also rubbing on clothing and uncomfortable. After I had 2 vaginal childbirths the labia became very lopsided (see pictures) and I have a lot of loose stretched skin around the perineal area. The loose skin in the perineal area is also bothersome as it tends to get pulled and aggravated during sex (also the long labia get in the way) and I am VERY self conscious of the way everything looks down there! I went for a labiaplasty consultation but the dr. pointed out the redundant skin in the perineal area (which is not addressed by a labiaplasty). After researching the issue on RealSelf, I realized that I would also need a perineoplasty to fix things. I am scheduled for surgery 07/17/19."
- D. /
RealSelf /
Jul 13, 2019
Previous
Next
A mommy makeover covers a sizeable area of the body. It is considered an invasive surgery and in many cases the surgery might need to be staged. The surgery is performed under intravenous sedation and tumescent anesthesia in our accredited surgical facility and can take 6-7 hours or longer to complete. The initial recovery is 7-10 days. The patient will walk somewhat bent over at the waist for the first week, and it is recommended that patients take it slow during the initial recovery phase. Depending on what was addressed during surgery, it could take between 3- 6 months to a full year for the final results. With that being said, most patients can go back to a normal routine in an average of 3 weeks; however, exercise is discouraged until at least 6-8 weeks after surgery.
A mommy makeover, because of the combined nature of surgeries, is considered an invasive procedure. Anytime a combination surgery takes place, the overall risks increase. For this reason, it is extremely important that patients find an experienced plastic surgeon that has the training and skill to perform multiple procedures in one setting. Under the hands of an experienced surgeon, the risks are greatly reduced and complications are rare.
It is recommended that all pregnancies are completed before a patient decides to have a mommy makeover. Pregnancy may compromise the results of the surgery, because additional skin stretching and weight gain is inevitable. Patients who are uncertain if they will have additional children should consult with Dr. Marosan to discuss the best approach to take.
What About Stretch Marks?
Stretch marks may be minimized when the excess skin is removed. The tightening of the skin and underlying tissues will also help in making the marks less visible. Remaining stretch marks can also be minimized after surgery with skin rejuvenation treatments such as Thermitight radiofrequency or Renuvion treatment to further tighten the skin.
While a mommy makeover creates a beautiful new shape and figure for a woman, unfortunately, it does include some scarring. The scars are most common with a breast lift procedure and a tummy tuck. The surgeon will make every effort possible to create clean incisions, as well as take great care in minimizing scarring as much as possible. Any scars that result from this surgery will be able to be concealed with undergarments or swimsuits. Dr. Marosan uses a short scar breast lift technique and the tummy tuck incision is placed low at the pubic bone level.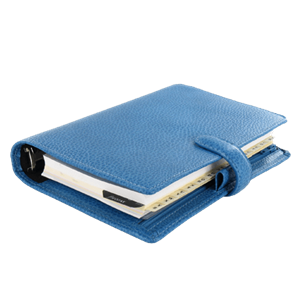 Plan Your Procedure
Average Cost

$10,000

-

$16,000

Recovery Time

3-4 Weeks

Average Procedure Time

8 Hours

Post-op Follow-up

Next Day

Procedure Recovery Location

Out-Patient
Contact Us