FTM Top Surgery is a plastic surgery that focuses on the chest/breasts. It is a "gender-affirming" treatment for transgender men and non-binary people aimed at creating a masculine chest. One of the primary visible differences between the male and female body is the chest, specifically, the masculine chest versus the feminine breasts. FTM Top Surgery involves breast removal (also known as a Subcutaneous Mastectomy) and male chest contouring. The second aspect of the surgery also involves repositioning and downsizing the nipple-areolar complex (NAC) for a masculine appearance.
Every patient is different and will require a unique approach. For those with larger breasts or patients with significant skin laxity, the excess skin will be removed and surgical tightening of the chest skin will be performed so that it looks taut and firm. Board-certified Seattle, WA plastic surgeon Dr. George Marosan at Bellevue Plastic Surgeons treats each patient with care, privacy, and the utmost respect as they undergo this life-changing transformation. Since the ideal male chest is slightly rounded from developed pectoral muscles, body sculpting treatments (such as pectoral implants or hi-def liposuction) can be considered for a more masculine chest.
Reviews
"The Best High-def Liposuction Expert in the Seattle Area - Dr. Marosan provided me with an excellent abdomen, love handles, back. He's an absolute expert and understand body conturing, natural anatomy, scar management and placement. My results are natural, slim, cut (but not too much, naturally cut) and I am very pleased with his attention to details and expertise. His staff is extremely attentive and capable. I apologize that I am unable ti share images. My privacy is important."
- T. /
RealSelf /
Dec 02, 2019
"I love this Doctor and his Team. 5 star. Highly Recommended. I have had three different procedures done. Dr. Marosan is not only the best in body procedures but facial surgeries as well. It's my third year and i kept coming back. Their price is competitive and better compared to others of the same field. The location is great free parking lots of parking. High-end clinic. I enjoyed my surgery from beginning to end. Most importantly, i enjoyed the results which is more important to me than anything. He delivers. Such a talented and artistic doctor. I have been telling everyone. I am very grateful. I am so lucky i found this doctor and his team took really good care of me from beginning to end. Highly recommended."
- S.I. /
Yelp /
Aug 26, 2019
"Bullhorn lip lift/subnasal lip lift - I definitely look younger! - 5 star review for Dr.Marosan and his team! My expectation is low and realistic but the result is unbelievably astonishing. Not only it exceeded my expectation, it also has given me this satisfaction that only a very talented artistic doctor can provide. I mean the bang for your buck. I feel really lucky to have found this doctor. This is my third year going to Dr. Marosan. I have been coming back every year Lol. I thought he is only great with body procedures. He is very talented and artistic with my face. He sees what i am envisioning and then gave me a surprise Lol He gives more than expected maybe as long as we are realistic and logical. I am not saying he is a magician. Sorry this is getting too long i am just very appreciative of how subtle procedure can make an outstanding difference in ones appearance. I definitely look younger! I feel younger than my age to be honest so now i look exactly how i feel. Thank you Dr. Marosan!"
- A. /
RealSelf /
Aug 18, 2019
"37 Yr Old Fit Mom of 3. Bellevue, WA - Dr. Marosan is the best of the best. My results are over-the-top amazing."
- F. /
RealSelf /
Feb 13, 2016
"Labiaplasty & perineoplasty 07/17/19 - I have had a long labia minora probably since I went through puberty and it has bothered me not only looks wise but also rubbing on clothing and uncomfortable. After I had 2 vaginal childbirths the labia became very lopsided (see pictures) and I have a lot of loose stretched skin around the perineal area. The loose skin in the perineal area is also bothersome as it tends to get pulled and aggravated during sex (also the long labia get in the way) and I am VERY self conscious of the way everything looks down there! I went for a labiaplasty consultation but the dr. pointed out the redundant skin in the perineal area (which is not addressed by a labiaplasty). After researching the issue on RealSelf, I realized that I would also need a perineoplasty to fix things. I am scheduled for surgery 07/17/19."
- D. /
RealSelf /
Jul 13, 2019
Previous
Next
Depending on the size of the breasts, the amount of skin laxity, and the overall aesthetic goal that is trying to be reached, there are a variety of surgical techniques that can be considered for FTM Top Surgery. During the consultation, a thorough discussion will take place about the different options and what each entails and which one will be suitable for the surgery. All techniques preserve the patient's natural nipple and areola, but reconstruction is generally needed for a new placement so that it fits the new chest contour. Common subcutaneous mastectomy techniques for FTM Top Surgery include:
Keyhole
Peri-Areolar
Buttonhole Technique
Double Incision
Inverted T/T-Anchor
Minimal Scar
Patients with small to medium chests, usually benefit from the Keyhole and Peri-Areolar methods. The keyhole method involves small incisions that are made and breast tissue is then removed through these incisions. The Peri-Areolar method includes a ring shape incision around the areola (the tissue that surrounds the nipple) and a larger circular incision around this. The tissue is removed through this before being closed. Those with larger breasts will require an additional incision using the Inverted T or T-Anchor technique while those with smaller breasts and less breast tissue may benefit from a minimal scar approach.
FTM TOP Surgery is performed as an outpatient procedure with the patient under intravenous sedation. After the surgery, the patient will wear a medical compression garment and should wear this for up to a full month to help minimize bruising and swelling. During the course of the recovery period, follow-up appointments will allow Dr. Marosan the opportunity to check the healing process and overall results. The outcomes of this surgery include a flatter, yet contoured chest that looks masculine. While there may be scarring associated with the procedure, we take great care during and after to help minimize the appearance of surgical scars.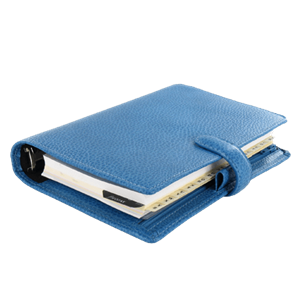 frequently asked questions
To transform a female body so that it looks like a male, there are other body contouring surgeries and treatments that must be considered. VASER Hi Def Liposuction can help make the body appear more masculine by reducing fat, and sculpting a masculine silhouette. Hi-definition liposuction can greatly assist with this process as the primary goal of this treatment is body sculpting. FTM body contouring surgeries address the fat from the hips, thighs, and buttocks since the male lower body is typically more narrow than the female. In addition, facial contouring (such as chin augmentation) can also help create a more masculine look.
While patients are not required to be on any type of hormone replacement therapy (HRT) before their FTM Top Surgery, it can help in attaining better results. For example, the testosterone can help develop the patient's pectoral muscles, which will create a more natural contour. This is something that will be addressed during the initial consultation. Dr. Marosan does not do hormone replacement therapy, this is referred to other medical specialists.
There is no clear answer on whether or not this procedure reduces or eliminates the risk of breast cancer. While having less breast tissue could offer a lower risk of cancer, cells developing in the breast tissue, the hormone aspect from the higher levels of estrogen (due to HRT) can possibly increase the risk. It is important for patients to continue doing self-exams and visit with their doctor on a regular basis to check for any abnormalities.
It is important to have a skilled, board-certified plastic surgeon with experience in all aspects of breast surgeries perform this procedure. The results can and do look very natural, and for those seeking this procedure, it can be a significant boost in self-confidence and self-esteem.
If you are ready to transform your chest and move forward with FTM Top Surgery, we invite you to call Bellevue Plastic Surgeons in the greater Seattle, WA area to schedule your consultation. This surgery, ultimately, provides transgender patients with the chest they've been looking for and can impact and improve their quality of life. You can achieve the freedom you have been searching for. Call us today for more information.