Since no one wants saggy, puffy and/or wrinkled eyes, eyelid surgery is one of the most common and effective cosmetic surgeries. With this rejuvenation procedure, Seattle area plastic surgeon, Dr. Marosan, can treat the upper and/or lower eyelids through skin, muscle and fat removal and tightening. Dr. Marosan will take care to make an incision under the lower lash line to reduce the appearance of a scar. With eyelid surgery, Dr. Marosan treats loose skin and puffiness along the upper eyelids, as well as under eye bags and fine lines and wrinkles. Patients will look younger and more refreshed.
Reviews
"The Best High-def Liposuction Expert in the Seattle Area - Dr. Marosan provided me with an excellent abdomen, love handles, back. He's an absolute expert and understand body conturing, natural anatomy, scar management and placement. My results are natural, slim, cut (but not too much, naturally cut) and I am very pleased with his attention to details and expertise. His staff is extremely attentive and capable. I apologize that I am unable ti share images. My privacy is important."
- T. /
RealSelf /
Dec 02, 2019
"I love this Doctor and his Team. 5 star. Highly Recommended. I have had three different procedures done. Dr. Marosan is not only the best in body procedures but facial surgeries as well. It's my third year and i kept coming back. Their price is competitive and better compared to others of the same field. The location is great free parking lots of parking. High-end clinic. I enjoyed my surgery from beginning to end. Most importantly, i enjoyed the results which is more important to me than anything. He delivers. Such a talented and artistic doctor. I have been telling everyone. I am very grateful. I am so lucky i found this doctor and his team took really good care of me from beginning to end. Highly recommended."
- S.I. /
Yelp /
Aug 26, 2019
"Bullhorn lip lift/subnasal lip lift - I definitely look younger! - 5 star review for Dr.Marosan and his team! My expectation is low and realistic but the result is unbelievably astonishing. Not only it exceeded my expectation, it also has given me this satisfaction that only a very talented artistic doctor can provide. I mean the bang for your buck. I feel really lucky to have found this doctor. This is my third year going to Dr. Marosan. I have been coming back every year Lol. I thought he is only great with body procedures. He is very talented and artistic with my face. He sees what i am envisioning and then gave me a surprise Lol He gives more than expected maybe as long as we are realistic and logical. I am not saying he is a magician. Sorry this is getting too long i am just very appreciative of how subtle procedure can make an outstanding difference in ones appearance. I definitely look younger! I feel younger than my age to be honest so now i look exactly how i feel. Thank you Dr. Marosan!"
- A. /
RealSelf /
Aug 18, 2019
"37 Yr Old Fit Mom of 3. Bellevue, WA - Dr. Marosan is the best of the best. My results are over-the-top amazing."
- F. /
RealSelf /
Feb 13, 2016
"Labiaplasty & perineoplasty 07/17/19 - I have had a long labia minora probably since I went through puberty and it has bothered me not only looks wise but also rubbing on clothing and uncomfortable. After I had 2 vaginal childbirths the labia became very lopsided (see pictures) and I have a lot of loose stretched skin around the perineal area. The loose skin in the perineal area is also bothersome as it tends to get pulled and aggravated during sex (also the long labia get in the way) and I am VERY self conscious of the way everything looks down there! I went for a labiaplasty consultation but the dr. pointed out the redundant skin in the perineal area (which is not addressed by a labiaplasty). After researching the issue on RealSelf, I realized that I would also need a perineoplasty to fix things. I am scheduled for surgery 07/17/19."
- D. /
RealSelf /
Jul 13, 2019
Previous
Next
The procedure may either be performed on the upper eyelid only or the lower lid, or both. There will be a difference in approaches when it comes to the upper and lower eyelids but the method is similar; removing any loose skin or tissue, and extracting or repositioning the fat deposit. There will also be separate incisions spots. It is important to understand that this will not help with other cosmetic issues such as crow's feet, wrinkles or dark circles. The results of an eyelid surgery are fairly isolated within the upper and lower lid section only. There are other procedures that can be combined, for example the use of BOTOX®, to create a maximized outcome.
The most common problem with the upper eyelid is excess skin that droops and hangs over the eyes. Not only does this look unappealing, but it can also obstruct vision for a patient. The doctor will create an incision along the natural fold of the eyelid and extract any excess fat and tissue to remove any bulges. Once done, excess skin will also be trimmed and the cut will be closed with fine sutures. There are cases when fat tissues are only repositioned instead of excised.
There are two options for incisions when it comes to lower eyelid surgery. This treatment will improve any appearance of bulging and sagging below the eye. Incisions may be made just slightly below the lash line and excess fat, tissue or skin will be excised. If the skin has retained good elasticity, a transconjunctival incision may be a better option as the cut is made inside the lower eyelid, which effectively makes any resulting scar concealed. A lower lid lift does not necessarily improve the dark circles that may occur under the eyes. The surgeon may recommend combining a lower blepharoplasty with another procedure such as a chemical peel or an injectable filler.
Eyelid surgery is performed with general anesthesia. If the procedure involves both upper and lower eyelids, the plastic surgeon will typically manage the upper eyelid first. On average, it takes 1-2 hours to complete the operation. The patient will be sent home for recovery. For the first few days, there will be swelling and discoloration around the area. It is advised that the head is elevated for the first few days. Pain medications and antibiotics will be prescribed to manage the initial discomfort. Strenuous activities must also be restricted.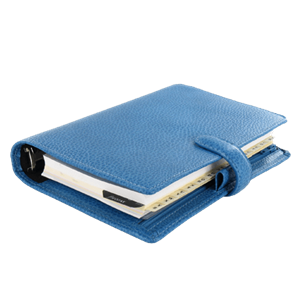 Plan Your Procedure
Average Cost

$2,800

-

$5,300

Recovery Time

1-2 Weeks

Average Procedure Time

1-4 Hours

Post-op Follow-up

Next Day

Procedure Recovery Location

Out-Patient
Contact Us
Eyelid surgery, whether upper or lower, generally does not cause visible scarring. This is because the surgeon takes great care to ensure that the incisions are made within the natural lines and folds of the eyes. Once the surgical healing has passed, the incisions will not be noticeable even to the naked eye.
Wrinkles and Crow's Feet?
Crow's feet and forehead wrinkles are better treated with procedures such as a facelift, browlift or a cheek lift as the results of the eyelid surgery are confined to the eyelids only. Eyelid surgery can also be combined with a nonsurgical procedure such as BOTOX, which combats wrinkles on the forehead and around the eyes. An injectable filler can also be effective because it adds volume to hollow areas for a softer, smoother appearance.
Post-Surgery Complications?
Complications and irritations after surgery are rare. Patients must strictly adhere to care instructions prescribed by the surgeon to minimize any risks of infection as the eyes can be sensitive after surgery. Patients must always take precaution of protecting the eyes from the sun and wind during the first few weeks of recovery.
Blepharoplasty not only corrects a cosmetic issue, but a functional one as well. Many patients with excess hanging skin on their upper eyelid are able to regain normal vision after surgery. For many, simply applying makeup without maneuvering around the excess skin is refreshing in and of itself.