When it comes to injectable fillers, BOTOX® is the gold standard in treating lines and wrinkles on the forehead, between the brows and around the eyes. BOTOX® is actually a muscle relaxant derived from a toxin that temporarily stops the muscle activity that leads to wrinkling. Seattle area plastic surgeon, Dr. Marosan, personally injects BOTOX® into his patients for precision and safe results. After an injection, results are noticeable typically within 2-4 days. Since BOTOX® is a temporary solution, patients may need treatments 2 or 3 times a year.
Alternative to BOTOX:
ThermiRase® is a micro-invasive radiofrequency procedure that delivers gentle heat under the skin to disable nerves, providing a long-term Botox®-like alternative or effect. Dr. Marosan maps out the nerves prior to the procedure using an external nerve stimulator. This enables him to locate the nerve being treated, as every patient's nerve anatomy is different. After locating the nerve, he introduces micro-droplets of anesthetic and applies a tiny probe under the skin along the mapped nerve pathway and treats it with gentle radiofrequency heat at temperatures up to 85 Celsius. Patients get to see results immediately, during and after treatment.
This procedure is perfect for patients wanting a long term alternative to neurotoxins such as Botox® without surgery. While the effects of neurotoxins such as Botox last up to 4-6 months, the effects of ThermiRase® last more than a year in most patients and can even be permanent. Common areas of treatment include the platysma bands that cause lines and creases on the neck, the glabella frown lines (the "11's" between the eyebrows) and the horizontal lines of the forehead. Dr. Marosan has also applied this technique for troublesome areas like smile lines around the eyes, wrinkles around the nose and mouth, as well as the chin and asymmetrical faces due to birth defects, surgery, cancer or other cases. Each procedure takes about 30 minutes and patients should see results immediately.
Other Benefits of ThermiRase® Include:
Treats frown lines

Treats horizontal and vertical lines on the forehead and neck (platysma bands)

Long-term alternative to Botox

Reduces effects of Aging

No surgery and No general anesthesia

Micro-droplet, high concentration local anesthetic to improve comfort

1 Treatment Only

Minimal Downtime

Safe
Tiny doses of BOTOX are injected into the skin where wrinkles are noticeable. It is normally done in the doctor's office and the procedure can last from 15 to 30 minutes. The number of injections and dose amounts administered varies by patient depending on the severity of wrinkles. This procedure does not create any discomfort other than a normal pinch that comes with a small needle. A numbing cream may be applied to help with any discomfort. Patients will be able to go home right after treatment with no downtime from their normal routine.
Reviews
"Tummy Tuck, Brazilian Butt Lift and Lipo by Dr. Marosan - It's been over 4 months since my triple-surgery. I've been enjoying tight little dresses, leggings, bikinis and short skirts like a teenager! Dr Marosan did a great job and I recommend him and his team to those who are considering cosmetic surgery. I would send my family to him. It took me 9 years of hesitation and mistrust interviewing various physicians before I finally met Dr. Marosan and moved forward with the surgery! The primary reason I chose Dr. Marosan over other physicians was that he places his tummy tuck incisions low. No other doctor gave me that option. My scar is WAY below the bikini line and is touching my pubic zone. Other moms that I know who had it done have their scars higher than mine. Also, Tummy Tuck is a major surgery. You want to make sure you are in good hands. Dr. Marosan and his team did an excellent job taking care of me. I received courtesy from the day one and support and compassion throughout the recovery -- emails, courtesy phone calls, multitude post-op visits. Dani, Lauri, Sarah and Dr. George were super nice. I'm very pleased with the overall service that I've received!"
- T. /
RealSelf /
Feb 19, 2020
"The Best High-def Liposuction Expert in the Seattle Area - Dr. Marosan provided me with an excellent abdomen, love handles, back. He's an absolute expert and understand body conturing, natural anatomy, scar management and placement. My results are natural, slim, cut (but not too much, naturally cut) and I am very pleased with his attention to details and expertise. His staff is extremely attentive and capable. I apologize that I am unable ti share images. My privacy is important."
- T. /
RealSelf /
Dec 02, 2019
"I love this Doctor and his Team. 5 star. Highly Recommended. I have had three different procedures done. Dr. Marosan is not only the best in body procedures but facial surgeries as well. It's my third year and i kept coming back. Their price is competitive and better compared to others of the same field. The location is great free parking lots of parking. High-end clinic. I enjoyed my surgery from beginning to end. Most importantly, i enjoyed the results which is more important to me than anything. He delivers. Such a talented and artistic doctor. I have been telling everyone. I am very grateful. I am so lucky i found this doctor and his team took really good care of me from beginning to end. Highly recommended."
- S.I. /
Yelp /
Aug 26, 2019
"37 Yr Old Fit Mom of 3. Bellevue, WA - Dr. Marosan is the best of the best. My results are over-the-top amazing."
- F. /
RealSelf /
Feb 13, 2016
"Bullhorn lip lift/subnasal lip lift - I definitely look younger! - 5 star review for Dr.Marosan and his team! My expectation is low and realistic but the result is unbelievably astonishing. Not only it exceeded my expectation, it also has given me this satisfaction that only a very talented artistic doctor can provide. I mean the bang for your buck. I feel really lucky to have found this doctor. This is my third year going to Dr. Marosan. I have been coming back every year Lol. I thought he is only great with body procedures. He is very talented and artistic with my face. He sees what i am envisioning and then gave me a surprise Lol He gives more than expected maybe as long as we are realistic and logical. I am not saying he is a magician. Sorry this is getting too long i am just very appreciative of how subtle procedure can make an outstanding difference in ones appearance. I definitely look younger! I feel younger than my age to be honest so now i look exactly how i feel. Thank you Dr. Marosan!"
- A. /
RealSelf /
Aug 18, 2019
Previous
Next
What to Expect with BOTOX®
After treatment, mild swelling and bruising may appear on the injection spots. The redness and swelling will only last for a few minutes to hours, but some patients may experience bruising for several days. There are bruising medications, such as Arnica, that patients can take a week prior to treatment to help minimize bruising. The results from a BOTOX treatment take 5-7 days to appear. When they do, the face will look smoother and brighter, and patients will feel rejuvenated by their fresh appearance.
When administered properly, BOTOX rarely causes any complications. With that said, it is still very important to find someone who has experience in handling this medication. Too much of the product can cause an undesirable outcome. A skilled practitioner will use just enough of the medication to effectively freeze the facial muscles that cause wrinkles while leaving nearby muscles unaffected. BOTOX is one of the most popular cosmetic treatments on the market today. It is safe and effective, and approved by the FDA. BOTOX is also used to treat other medical conditions such as squints, excessive sweating, uncontrollable blinking and migraines. Dr. Marosan often injects the masseter muscles in the patients who experience TMJ pain from clenching or grinding their teeth. It also helps create a more oval facial shape as opposed to an angular masculine jaw.
There is an ongoing trend where people who wish to have BOTOX treatments will gather together and administer the BOTOX doses themselves called 'BOTOX cocktail parties'. This is very risky. BOTOX, when administered incorrectly, may paralyze unintended muscles that can result in an abnormal facial appearance. BOTOX treatments should be done in a medical setting with an experienced, skilled injector.
In recent years, BOTOX has seen some competition as other drugs have been approved by the FDA and introduced to the aesthetic market. Dysport, Xeomin and Newtox are muscle relaxers similar to BOTOX. Each has its specific trending function that can be addressed during the initial consultation. But, in reality, if it is done well, one cannot tell which neurotoxin was used.
BOTOX and fillers are both popular cosmetic treatments with the ability to decrease wrinkles and smoothen facial areas. The difference with each is the way the substances function to create the rejuvenating effect. Injectable fillers add volume under the skin to fill hollow areas and decrease the appearance of wrinkles on the surface. BOTOX, on the other hand, relaxes the muscles underneath the skin so that the muscles cannot contract, allowing a softer effect on the surface. It is very common for patients to undergo treatment using both a muscle relaxer and an injectable filler to attain optimal results in one office visit.
Today, practitioners are treating patients of all ages male and female with BOTOX. For some individuals, for example those as young as 30, BOTOX is considered a preventative way to prevent facial wrinkles. For others (i.e. 40 years old and older), it is a rejuvenation effort to smooth the appearance of fine lines and wrinkles. Older individuals (55 and up) will still receive great benefit from having BOTOX injections, but for some, a surgical rejuvenation might be a better option to consider.
A BOTOX injection will last between 3-4 months. The treatment can be repeated every quarter and for most patients who receive this treatment, they usually come back for more. BOTOX is an effective, easy and safe way to minimize the appearance of facial wrinkles. Patients consider it a part of their normal beauty routine.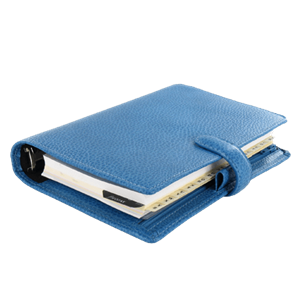 Plan Your Procedure
Average Cost

From

$260

Recovery Time

None

Average Procedure Time

15 Minutes

Procedure Recovery Location

Out-Patient
Contact Us