Seattle area plastic surgeon, Dr. Marosan, can effectively diminish lines and wrinkles and reverse the signs of aging with a liquid facelift. Dr. Marosan will use a combination of dermal fillers and muscle relaxers to fill in lines and wrinkles, add volume to hollow areas and contour the face. Depending on a patient's condition, Dr. Marosan can inject any number of injectables such as BOTOX®, Juvéderm®, Voluma®, Restylane®, and Sculptra®. The liquid facelift can transform the eyes, cheeks, nasolabial folds and jowls with no downtime! The treatment erases years off the face with long-lasting results. A Silhouette InstaLift™ or suture lift can be done as a separate procedure or in combination with fillers.
A liquid facelift is a combination of dermal fillers, such as Perlane, Restylane, Radiesse, and Juvéderm, Voluma as well as muscle relaxants such as BOTOX . These are injected directly into the areas that need reshaping, lifting and additional volume in order to reduce signs of aging. Dr. Marosan uses very fine blunt cannulas instead of needles, thus making the injections painless and without bruising. Botox is commonly injected into the forehead to soften the horizontal forehead lines, above the brows for the frown lines or number 11's, around the eyes to diminish crow's feet. Fillers are injected deep into the cheeks to lift and volumize them, as well as the upper nasolabial folds, tear troughs, temporal hollows, prejowl area and marionette lines. Some of these products are also used to enhance the appearance of the lips.
The Silhouette InstaLift uses a dissolvable suture with small dissolvable cones to lift and tighten the skin of the face and neck. The combination of products can take years off the facial appearance. The results following a liquid facelift can last from 1-3 years.
Reviews
"The Best High-def Liposuction Expert in the Seattle Area - Dr. Marosan provided me with an excellent abdomen, love handles, back. He's an absolute expert and understand body conturing, natural anatomy, scar management and placement. My results are natural, slim, cut (but not too much, naturally cut) and I am very pleased with his attention to details and expertise. His staff is extremely attentive and capable. I apologize that I am unable ti share images. My privacy is important."
- T. /
RealSelf /
Dec 02, 2019
"I love this Doctor and his Team. 5 star. Highly Recommended. I have had three different procedures done. Dr. Marosan is not only the best in body procedures but facial surgeries as well. It's my third year and i kept coming back. Their price is competitive and better compared to others of the same field. The location is great free parking lots of parking. High-end clinic. I enjoyed my surgery from beginning to end. Most importantly, i enjoyed the results which is more important to me than anything. He delivers. Such a talented and artistic doctor. I have been telling everyone. I am very grateful. I am so lucky i found this doctor and his team took really good care of me from beginning to end. Highly recommended."
- S.I. /
Yelp /
Aug 26, 2019
"Bullhorn lip lift/subnasal lip lift - I definitely look younger! - 5 star review for Dr.Marosan and his team! My expectation is low and realistic but the result is unbelievably astonishing. Not only it exceeded my expectation, it also has given me this satisfaction that only a very talented artistic doctor can provide. I mean the bang for your buck. I feel really lucky to have found this doctor. This is my third year going to Dr. Marosan. I have been coming back every year Lol. I thought he is only great with body procedures. He is very talented and artistic with my face. He sees what i am envisioning and then gave me a surprise Lol He gives more than expected maybe as long as we are realistic and logical. I am not saying he is a magician. Sorry this is getting too long i am just very appreciative of how subtle procedure can make an outstanding difference in ones appearance. I definitely look younger! I feel younger than my age to be honest so now i look exactly how i feel. Thank you Dr. Marosan!"
- A. /
RealSelf /
Aug 18, 2019
"37 Yr Old Fit Mom of 3. Bellevue, WA - Dr. Marosan is the best of the best. My results are over-the-top amazing."
- F. /
RealSelf /
Feb 13, 2016
"Labiaplasty & perineoplasty 07/17/19 - I have had a long labia minora probably since I went through puberty and it has bothered me not only looks wise but also rubbing on clothing and uncomfortable. After I had 2 vaginal childbirths the labia became very lopsided (see pictures) and I have a lot of loose stretched skin around the perineal area. The loose skin in the perineal area is also bothersome as it tends to get pulled and aggravated during sex (also the long labia get in the way) and I am VERY self conscious of the way everything looks down there! I went for a labiaplasty consultation but the dr. pointed out the redundant skin in the perineal area (which is not addressed by a labiaplasty). After researching the issue on RealSelf, I realized that I would also need a perineoplasty to fix things. I am scheduled for surgery 07/17/19."
- D. /
RealSelf /
Jul 13, 2019
Previous
Next
During/After the Procedure
Treatment is designed to address an individual's specific facial condition. Local anesthetic may be applied to ease the patient's discomfort with the pricking from injections. The fillers are injected with very small blunt cannulas deep under the muscle to prevent lumps and bruising. Because Dr. Marosan uses blunt cannula for injections, there's minimal to no pain or bruising during or after the procedure.There may be swelling and redness on treated areas, mild bruising may occasionally be present, but these will fade after a few hours. There is no downtime with this procedure, but since it combines several injections, patients must avoid any pressure on the face area and strenuous activities are restricted.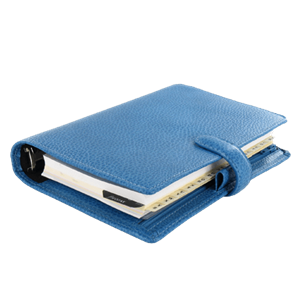 Plan Your Procedure
Average Cost

$4,500

-

$6,500

Average Procedure Time

45 Minutes - 1 Hour

Procedure Recovery Location

Out-Patient
Contact Us
All products used are approved by the FDA and backed with comprehensive testing. Prior to treatment, details of each product will be discussed and reiterated in the treatment plan. It is important to find a reputable injector who understands how to use each product so that a safe and effective outcome can be attained.
It depends on how long the patient wishes to maintain the achieved facial enhancement. Muscle relaxants, such as BOTOX, normally only last up to 4 months. Derma fillers can last anywhere from 6 months to 2 years. Injections are repeated when the practitioner and the patient feels its necessary, which is usually around the time the visible signs of aging slowly reappear. Even though some consider this a "high maintenance" way to maintain a youthful appearance, many patients feel that this outweighs the risks of invasive procedures such as a traditional facelift.
A liquid facelift significantly helps in reshaping and regaining youthful contours of the face. Skin irregularities such as age or sunspots may be corrected with additional treatments that target the upper layers of the skin. Chemical peels, laser resurfacing, microneedling are some options to consider combining with the injectables chosen for treatment.