Our Seattle, WA area plastic surgeon, Dr. Marosan, now offers the Silhouette InstaLift for patients wanting natural facial rejuvenation results without invasive plastic surgery. Dr. Marosan can take years off your aging skin with a quick, in-office procedure to lift the skin on your face, and use absorbable sutures that will dissolve over time. This innovative surgical technique lifts the deep layers of your skin, making your skin look younger with increased cheek volume and improved skin tone without spending weeks in recovery. During a private consultation with Dr. Marosan, you can discuss how the Silhouette InstaLift may be an option to redefine your facial features. Love the look of your cosmetic injectables like BOTOX®? This procedure is safe to use in tandem with other types of anti-aging treatments. The Silhoutte Instalift will Lift, Volumize and Rejuvenate! Call and schedule your consultation with Dr. Marosan today.
Reviews
"37 Yr Old Fit Mom of 3. Bellevue, WA - Dr. Marosan is the best of the best. My results are over-the-top amazing."
- F. /
RealSelf /
Feb 13, 2016
"Highly Recommend Dr. Marosan, MD - Dr. Marosan, MD came highly recommended and I am completely satisfied with the results of my surgery. I was apprehensive when I was diagnosed with gynecomastia; but Dr. Marosan was the right choice for me. From my initial consultation, surgery, and follow-up appointments have been flawless. Dr. Marosan and his entire staff are polite and professional."
- J. /
RealSelf /
Aug 24, 2020
"Cant Recommend Enough - Im now 6 weeks op and I have a completely different shape! - I had some weight fluctuation in my lifetime and was unhappy with the tire around my stomach and stubborn fat in areas that were hard to exercise away. I thought it's amazing that you can transfer fat from one area to another so I decided to get a Brazilian butt lift.I was drawn to Dr. Marosan because he has years of experience, is highly educated, knowledgeable and specializes in the procedure. Also in the reviews and in my experience he was very respectful to me as a woman, and I never felt uncomfortable around him. And we all know you can feel vulnerable when your naked in front of a doctor. He meets you for a free consult, which is amazing! We went over what I wanted to change and improve he was able to educate me on how to approach it to get the best results. He really knows the body well, truly an artist and master sculptor!! He took pictures of my body which he was able to bring up on a screen and draw right on it to show me what he was going to do. I felt very confident in him. I went into surgery during the pandemic and due to the complexity of that to keep everyone safe my husband was not able to come with to support me. However, George and his staff made me feel very comfortable and well taken care of. Everyone there is so warm and kindhearted!I went home with a garment, Lipo pads and drainage tubes. Some doctors don't give you drainage tubes and your just supposed to drain freely onto your bed, and that would've ruined my $3,000 mattress. So I'm really thankful my doctor cares enough about post op to give me drainage tubes that were easy to manage. The doctor and his nurse were always very prompt at responding to questions and being available if I had any concerns.Im now 6 weeks op and I have a completely different shape! I have an hourglass figure, hips, fuller butt and flatter stomach! I can't believe the transformation! This is already doing wonders to my self-confidence...something I've lacked for so long. I find myself actually saying something good about myself and seeing myself in a different light now. I'm so happy with the results and I'm so glad I went to the right doctor!"
- S. /
RealSelf /
Aug 17, 2020
"Dr. Marosan Did a Great Job! [Tummy Tuck/Liposuction/Muscle Repair] - After researching dozens of plastic surgeons in the greater Seattle area for tummy tuck/liposuction, I went with Dr. Marosan because I could tell he was very experienced and does a lot of abdominoplasty and he was the one surgeon who places his incisions super low, right above the pubic area, and his incisions stay there (low) instead of eventually pulling up during recovery. For some reason (probably because it's easier), many other surgeons results showed incisions that were placed much higher than they needed to be. Just check out his before and after pictures and compare them with other surgeons: his after pictures show the whole incision area so you get a very good idea of where your incision will end up. [So many other surgeons after pictures are of women in underwear, so you have no idea where the incision was placed, or if you do get to see the whole area, you'll see how high the cut was]. I am now 10 weeks post surgery and am very happy with my results- he did a great job with the incision, the liposuction of my entire torso, and also the muscle plication (sewing them back together since I've had three pregnancies that separated my ab muscles). He also does a lot of follow up visits and takes pictures of your progress and gives you access to them, so you can really see your transformation.I'm so happy I went with Dr. Marosan- he (and his entire staff!) is wonderful and I highly recommend him/his practice!"
- P. /
RealSelf /
Aug 05, 2020
"Great Doctor — the end results are fantastic. - I had a lower facelift and chin lift about 7 weeks ago after choosing Dr. Marosan for the procedure and I couldn't be happier. He took the time to thoroughly explain what was involved and didn't pressure me to book the surgery. After the surgery, he was very patient with the inevitable questions that I had and was careful to make sure that he saw me regularly while I was healing. (at the age of 67, it took a little longer for my swelling to go down) The end results are fantastic. I have a much smoother jawline without the "pulled" look that one sees in some face lifts and the saggy chin is history. His staff was great also. I would definitely recommend this doctor."
- D. /
RealSelf /
Jul 10, 2020
Previous
Next
Dr. Marosan will use a skin marker to mark the needle size entrance and exit points within the facial skin. A local anesthetic like lidocaine will be injected into the skin before the Silhouette InstaLift sutures are threaded into the 3 sets of puncture points, which will hold up the soft tissues of the face. Then, Dr. Marosan will adjust the biomedical sutures on your face for the perfect placement. The remaining sutures will be trimmed down at the skin level. Please follow all your plastic surgeon's aftercare instructions, which can include using cold packs the first dayt after the procedure. The cones and sutures dissolve within 6 weeks and collagen production replaces the sutures to jump start the healing process for beautiful aesthetic results.
Our patients see immediate results with the Silhouette InstaLift procedure. You can expect to have some amount of discomfort associated with having needle poke holes made in the facial skin, swelling, and slight bruising. Post procedure instructions include sleeping with face up on extra pillows for 3-5 days, do not rub face aggressively, avoid excess neck and facial movements for a week, avoid high impact sports for a week, no sauna or dental work for 3 weeks and avoid face-down massage for 2 weeks.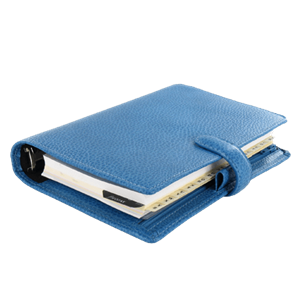 Plan Your Procedure
Average Procedure Time

45 Min – 1 Hour

Procedure Recovery Location

Out-Patient
Contact Us
Silhouette InstaLift FAQs
The Silhouette InstaLift will give you natural-looking results. In your customized treatment plan with Dr. Marosan, you should discuss your aesthetic goals and concerns, especially if you are worried your surgery will make your skin look too pulled back or "over done." Great measures will also be taken to conceal your sutures, and to make your changes as subtle and authentic as possible.
WILL I HAVE TO TAKE TIME OFF?
The great news about having the Silhouette InstaLift is that you will have less downtime than a full facelift surgery. The procedure itself takes less than 45 min – 1 hour as an out-patient procedure. Your downtime and recovery will be very short, and you will see results immediately. When talking about your aftercare instructions with Dr. Marosan, the amount of time you will need to take off will be determined in accordance to exactly what you have had performed (as many men and women combine plastic surgery procedures for maximized results).
CAN I COMBINE PROCEDURES?
Yes. Many men and women who have the Silhouette InstaLift combine their skin rejuvenation treatments for truly amazing results.
Noninvasive facial rejuvenation: To even out the tone and texture of aging skin, we may recommend that patients also have microneedling, laser skin resurfacing, and other rejuvenation treatments to help the skin feel smoother and softer.
Dermal fillers: To fill in lost facial volume, patients can also opt for injectable dermal fillers to temporarily fill in the hallow areas (cheeks, lips, chin) for a more refined look.
Skin tightening: To make the skin look firmer and less loose, we can offer skin tightening with lasers, radio frequency, and ultrasound technologies.
Wrinkle relaxers: To decrease the visibility of wrinkles, our plastic surgeon can also combine your Silhouette InstaLift with cosmetic injections of BOTOX® or other injectables that improve facial wrinkles.