Bellevue Plastic Surgeons
Restore Your Beauty & Confidence
Reclaim Your True Beauty
Dr. Marosan is a TOTAL DEFINER surgeon trained with the world famous Dr. Alfredo Hoyos of Bogota, Colombia. No other plastic surgeon in the Pacific Northwest achieved the technical skills and artistry of Dr. Marosan in true body sculpting! At Bellevue Plastic Surgeons, our greatest reward is a happy, satisfied customer after performing any number of our transformative procedures. Highly-specialized Seattle area plastic surgeon, Dr. George Marosan, knows that reclaiming your true beauty involves a specialized treatment customized just for you. He and his staff work hard to make sure that your natural beauty and features are taken into account with any procedure. Our goal is to enhance what you have to bring out the best possible features.
Request Consultation
View hundreds of stunning before and after photos.
View Photos
Advanced Procedures
We offer advanced body contouring with 4D tummy tuck, EVE tummy tuck and VASER Hi Def liposuction for safer surgery with long-lasting transformative, youthful and athletic results. Dr. Marosan is part of an elite group of less than a 100 surgeons in the US who trained with Dr. Alfredo Hoyos as a TOTAL DEFINER surgeon. Bellevue Plastic Surgeons offers a wide variety of surgical and nonsurgical procedures to transform and enhance the body, breasts, face and skin. Based on Dr. Marosan's over 26 years of expertise in body sculpting, he attracts patients from the continental US and around the world.
WHY CHOOSE DR. MAROSAN?
Dr. Marosan is a Total Definer Sculpting surgeon with specialized training and years of experience in advanced body sculpting techniques.
BODY SCULPTING IS NOT TRADITIONAL LIPOSUCTION!
Body Sculpting uses the VASER Hi Def Lipo technique (VHD) , the most advanced technique to create athletic and youthful shapes
Trained extensively with the world famous Dr. Alfredo Hoyos of Bogota, Colombia , the inventor of VHD - Total Definer Surgeon.
Body Sculpting uses over 30 specialized non-bendable cannulas which are straight or angled with different lengths to be able to treat all body areas straight or curved by hugging the muscle and bony anatomy to create sculpted bodies.
Most surgeons use 2-3 cannulas only straight or they bend them themselves. Easily bendable cannulas are very dangerous since they can bend in an unwanted direction and enter the abdomen and injure the bowels and other internal organs.
Body Sculpting Total Definer procedures use drains to drain away excess fluid from the lower back and abdomen. Most surgeons close these incisions, allowing fluid to accumulate thus creating more internal scarring and ultimately poor results.
Dr. Marosan performs an extensive amount of corrective surgery of poor liposuction results from other surgeons.
Plastic surgeons and others who do liposuction perform fat reduction liposuction only with poor understanding of body sculpting principles.
Visit our VASER Hi Def Lipo photo gallery
and compare the photos to other surgeons' galleries who you also considered for a consultation.
Dr. George Marosan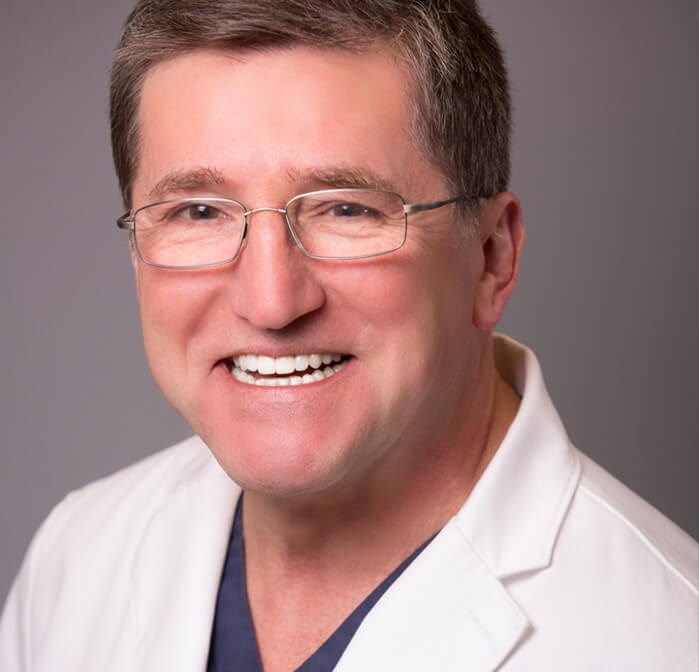 Dr. George Marosan is a Seattle area board-certified plastic surgeon offering various aesthetic procedures for the face, body, breasts and skin with truly excellent results. Dr. Marosan takes into account each patient's unique condition, anatomy and background to provide a customized course of treatment. With plastic surgery, Dr. Marosan believes in collaboration, involving the patient's desires to insure that all goals are met and to maintain the patient's well-being throughout the process. As a Most Compassionate Doctor winner, Dr. Marosan believes strongly in taking into account all of a patient's needs for a stellar outcome and rewarding experience.
Learn More

Reviews
Beautiful, Natural Results! - Dr. Marosan did a beautiful job on my brazilian butt lift. I could not be happier. The areas he liposuctioned tightened up very well and my butt and hips are the perfect size for my 5'10" frame. I've always had an hourglass figure and he accentuated it perfectly. My stomach is now super flat and my thighs are thinner so all my dresses and leggings look better than ever on me. He is very...
man of character - dr. is the most ethical reliable caring dr. you will ever find . id never consider going anywhere else. his staff are excellent and courteous.
Best decision ever! - I have intimate knowledge of the plastic surgery industry and I chose Dr. Marosan as my surgeon for gynecomastia excision and High Def Vaser body sculpting liposuction. In my opinion he is the only true expert in High Def Vaser Body Sculpting Liposuction in the Pacific NorthWest. No one else has the meticulous attention to detail and takes the time to produce the the amazing lasting results....
37 Yr Old Fit Mom of 3. Bellevue, WA - Dr. Marosan is the best of the best. My results are over-the-top amazing.
Many More Procedures to Come - Ive had 2 procedures dine already with 3rd in 4 weeks. He is a genius with body sculpting and hands down the best experience Ive had from other offices in the Bellevue area. My Confidence now is so upbeat and possible. Im so thankful I found Dr. Marosan
Personalized Approach
At Bellevue Plastic Surgeons, we understand and appreciate the fact that no two patients are alike and so we individualize each course of treatment. Dr. Marosan believes in educating and working with patients to understand their needs and goals in order to map out the most appropriate and effective treatment plan. He uses the TouchMD platform to go over the patient's photos during the consultation, and together they formulate the best surgical approach. Our specialized approach to care is what makes Bellevue Plastic Surgeons stand apart from the rest.