Bellevue Plastic Surgeons
Restore Your Beauty & Confidence
Reclaim Your True Beauty
Dr. Marosan is a TOTAL DEFINER Grand Master surgeon trained with the world famous Dr. Alfredo Hoyos of Bogota, Colombia. No other plastic surgeon in the Pacific Northwest achieved the technical skills and artistry of Dr. Marosan in true body sculpting! Highly-specialized Seattle area plastic surgeon, Dr. George Marosan, is known as a "sculptor" by his patients. Our goal is to enhance what you have, to bring out the best possible features.
Request Consultation
View hundreds of stunning before and after photos.
View Photos
Advanced Procedures
We offer advanced body contouring with 4D tummy tuck, EVE tummy tuck and VASER Hi Def liposuction (VHD) for safer surgery with long-lasting transformative, youthful and athletic results. Dr. Marosan is part of an elite group of less than 550 surgeons in the world who trained with Dr. Alfredo Hoyos as a TOTAL DEFINER surgeon. He is a TD Grand Master and based on over 26 years of expertise in body sculpting, he attracts patients from the continental US and around the world.
WHY CHOOSE DR. MAROSAN?
Dr. Marosan is a TOTAL DEFINER SCULPTING (TD Grand Master) surgeon with specialized training and years of experience in advanced body sculpting techniques.
BODY SCULPTING IS NOT TRADITIONAL LIPOSUCTION!
BODY SCULPTING uses the VASER Hi Def Lipo technique (VHD) , the most advanced technique to create athletic and youthful shapes...More
Visit our VASER Hi Def Lipo photo gallery

Dr. George Marosan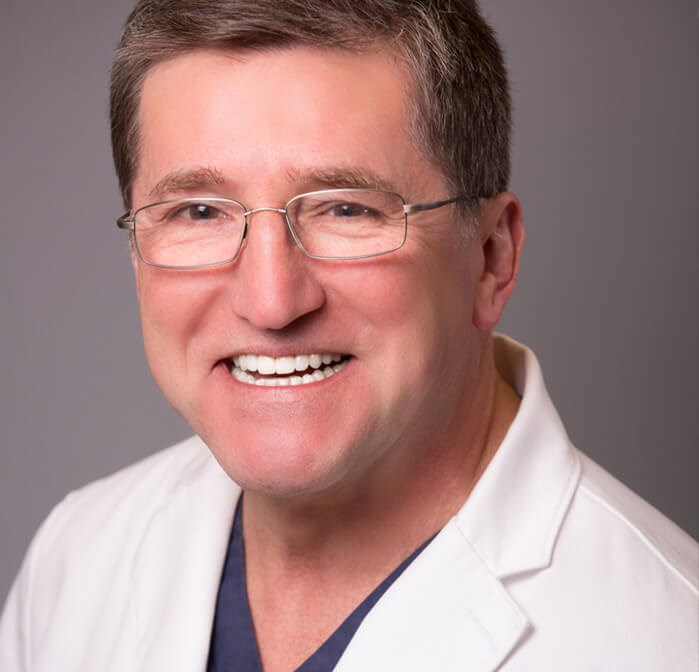 Dr. George Marosan is a Seattle area board-certified plastic surgeon offering various aesthetic procedures for the face, body, breasts and skin with truly excellent results. Dr. Marosan takes into account each patient's unique condition, anatomy and background to provide a customized course of treatment.
Learn More

Reviews
37 Yr Old Fit Mom of 3. Bellevue, WA - Dr. Marosan is the best of the best. My results are over-the-top amazing.
Highly Recommend Dr. Marosan, MD - Dr. Marosan, MD came highly recommended and I am completely satisfied with the results of my surgery. I was apprehensive when I was diagnosed with gynecomastia; but Dr. Marosan was the right choice for me. From my initial consultation, surgery, and follow-up appointments have been flawless. Dr. Marosan and his entire staff are polite and professional.
Cant Recommend Enough - Im now 6 weeks op and I have a completely different shape! - I had some weight fluctuation in my lifetime and was unhappy with the tire around my stomach and stubborn fat in areas that were hard to exercise away. I thought it's amazing that you can transfer fat from one area to another so I decided to get a Brazilian butt lift.I was drawn to Dr. Marosan because he has years of experience, is highly educated, knowledgeable and specializes in the procedure. Also in the reviews and in my experience he was very respectful to me as a woman, and I never felt uncomfortable around him. And we all know you can feel vulnerable when your naked in front of a doctor. He meets you for a free consult, which is amazing! We went over what I wanted to change and improve he was able to educate me on how to approach it to get the best results. He really knows the body well, truly an artist and master sculptor!! He took pictures of my body which he was able to bring up on a screen and draw right on it to show me what he was going to do. I felt very confident in him. I went into surgery during the pandemic and due to the complexity of that to keep everyone safe my husband was not able to come with to support me. However, George and his staff made me feel very comfortable and well taken care of. Everyone there is so warm and kindhearted!I went home with a garment, Lipo pads and drainage tubes. Some doctors don't give you drainage tubes and your just supposed to drain freely onto your bed, and that would've ruined my $3,000 mattress. So I'm really thankful my doctor cares enough about post op to give me drainage tubes that were easy to manage. The doctor and his nurse were always very prompt at responding to questions and being available if I had any concerns.Im now 6 weeks op and I have a completely different shape! I have an hourglass figure, hips, fuller butt and flatter stomach! I can't believe the transformation! This is already doing wonders to my self-confidence...something I've lacked for so long. I find myself actually saying something good about myself and seeing myself in a different light now. I'm so happy with the results and I'm so glad I went to the right doctor!
Dr. Marosan Did a Great Job! [Tummy Tuck/Liposuction/Muscle Repair] - After researching dozens of plastic surgeons in the greater Seattle area for tummy tuck/liposuction, I went with Dr. Marosan because I could tell he was very experienced and does a lot of abdominoplasty and he was the one surgeon who places his incisions super low, right above the pubic area, and his incisions stay there (low) instead of eventually pulling up during recovery. For some reason (probably because it's easier), many other surgeons results showed incisions that were placed much higher than they needed to be. Just check out his before and after pictures and compare them with other surgeons: his after pictures show the whole incision area so you get a very good idea of where your incision will end up. [So many other surgeons after pictures are of women in underwear, so you have no idea where the incision was placed, or if you do get to see the whole area, you'll see how high the cut was]. I am now 10 weeks post surgery and am very happy with my results- he did a great job with the incision, the liposuction of my entire torso, and also the muscle plication (sewing them back together since I've had three pregnancies that separated my ab muscles). He also does a lot of follow up visits and takes pictures of your progress and gives you access to them, so you can really see your transformation.I'm so happy I went with Dr. Marosan- he (and his entire staff!) is wonderful and I highly recommend him/his practice!
Great Doctor — the end results are fantastic. - I had a lower facelift and chin lift about 7 weeks ago after choosing Dr. Marosan for the procedure and I couldn't be happier. He took the time to thoroughly explain what was involved and didn't pressure me to book the surgery. After the surgery, he was very patient with the inevitable questions that I had and was careful to make sure that he saw me regularly while I was healing. (at the age of 67, it took a little longer for my swelling to go down) The end results are fantastic. I have a much smoother jawline without the "pulled" look that one sees in some face lifts and the saggy chin is history. His staff was great also. I would definitely recommend this doctor.
Personalized Approach
At Bellevue Plastic Surgeons, we understand and appreciate the fact that no two patients are alike and so we individualize each course of treatment. Dr. Marosan believes in educating and working with patients to understand their needs and goals in order to map out the most appropriate and effective treatment plan. He uses the TouchMD platform to go over the patient's photos during the consultation, and together they formulate the best surgical approach. Our specialized approach to care is what makes Bellevue Plastic Surgeons stand apart from the rest.