Bellevue Plastic Surgeons
Restore Your Beauty & Confidence
Reclaim Your True Beauty
At Bellevue Plastic Surgeons, our greatest reward is a happy, satisfied customer after performing any number of our transformative procedures. Highly-trained Seattle area plastic surgeon, Dr. George Marosan, knows that reclaiming your true beauty involves a specialized treatment plain tailored just for you. He and his staff work hard to make sure that your natural beauty and features are taken into account with any procedure. Our goal is to enhance what you have to bring out the best you possible.
Request Consultation
View hundreds of stunning before and after photos.
View Photos
Advanced Procedures
Bellevue Plastic Surgeons offers a wide variety of surgical and nonsurgical procedures to transform and enhance the body, breast, face and skin. Utilizing state-of-the-art technology and years of expertise, Dr. Marosan and our team are able to provide some of the highest quality plastic surgery around. We offer advanced body contouring with 4D technology and VASER Hi Definition liposuction for safer plastic surgery with better results. We aim for long-lasting, beautiful results.
Dr. George Marosan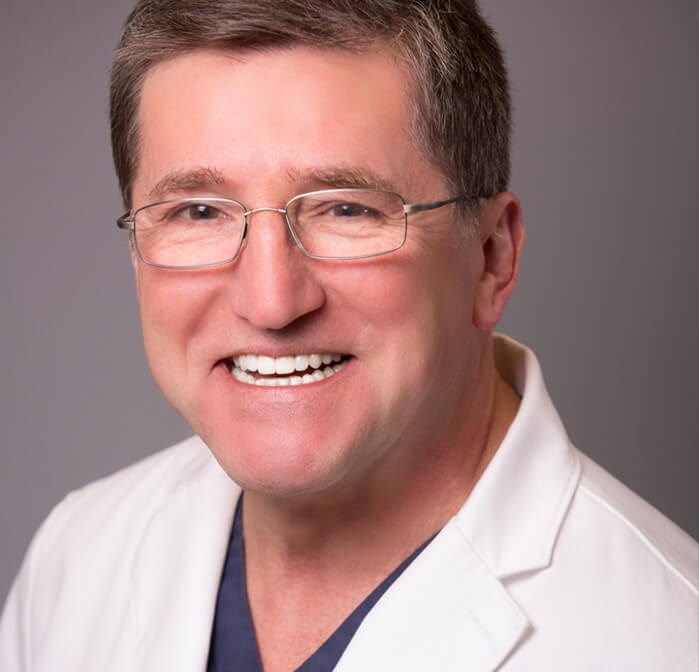 Dr. George Marosan is a Seattle area board-certified plastic surgeon offering various aesthetic procedures for the face, body, breast and skin with truly excellent results. Dr. Marosan takes into account each patient's unique condition, anatomy and background to provide a customized course of treatment. With plastic surgery, Dr. Marosan believes in collaboration, working with the patient to ensure that all goals are met and to maintain a patient's well-being throughout the process. As a Most Compassionate Doctor winner, Dr. Marosan believes strongly in taking into account all of a patient's needs for a stellar outcome and rewarding experience.
Learn More

Reviews
Dr. Marosan has reshapes my body and given me back my confidence! Dr. Marosan and his staff are realistic and honest. Nobody is perfect and no one should expect such results but I can say my body is way better than when I first walked into his office!
Great Dr., Best Choice - Even thinking about getting plastic surgery made me extremely nervous. I did a lot of research and decided to go with Dr. Marosan. Fantastic decision. He took the time to answer every single one of my questions, called to check in with me the night after the surgery. The staff is extremely nice and genuine. I am 4 days post op and so grateful I chose him for the procedure.
37 Yr Old Fit Mom of 3. Bellevue, WA - Dr. Marosan is the best of the best. My results are over-the-top amazing. - - Where do I begin? Hmmm I have always been pretty thin my whole life but after giving birth to 3 beautiful daughters and breast-feeding all three, it put my body through the ringer. Stretch marks saggy boobs you name it I had it. It had always been a dream of mine to get a tummy tuck and breast lift. After my husband and I made the decision to not have anymore children I decided to look for a doctor. After a hundred... no joke a hundred of hours of research on the Internet and five different consultations with different doctors I knew I found my doctor when I met Dr. Marosan. I cannot say enough good things about him. Not only is he a complete professional he truly cares about his patients and goes above and beyond to make sure you feel confident and comfortable and that's only the beginning. He is honestly there for you through every step of the way pre-and post op. Him and his staff become like family. I am more than 100% satisfied with my results. Dr. Marosan exceeded my expectations he has become one of my favorite people! Dr. Marosan got me back in a bikini with full confidence. It's one of the best feelings I have felt in a very long time! If you're looking for a doctor that delivers the results you're looking for Dr. Marosan is the guy. My husband and I don't call him a plastic surgeon we call him a body sculptor because that's exactly what he did, he sculpted my body back to a 25-year-old's body that had never had children.
Arm Lift - In 2009 I was diagnosed with breast cancer that had spread to my lymph glands. I had a lumpectomy followed by radiation. A year later I had a lat-flap reconstruction that went terribly wrong. I was left with a totally deformed breast and it was actually painful to wear a bra for more than a few hours. The good news...I was cancer free! I decided to celebrate by having a much-needed arm lift but was terrified of getting lymphedema. I had consults with 4 surgeons. One told me there was absolutely no danger of getting lymphedema from an arm lift. The next refused to consider an arm lift because of the chances of lymphedema. A third told me he would operate if I wanted to "roll the dice." And then I met with Dr. George Marosan (who, by the way, did not charge me for the consult). I expressed my concerns regarding lymphedema. He suggested a rather unique way to do an arm lift and, at the same time, use some of the excised fat to graft to the hard, ugly scars on my breast. These scars were dark, hard and wide. He said grafting fat to the scars would soften them. For the arm lift, he would do liposuction first. A year later he did the arm lift without any incisions in the armpit. I have seen some real horror stories in Real Self of gapping incisions; infections, separations, necrosis, etc. I had absolutely none of that and my incisions healed beautifully. I cannot say enough good things about Dr. Marosan and his wonderful staff (expecially Eden and Danielle). Dr. Marosan really takes pride in his work and listens to his patients. He addressed my concerns and gave me back arms that matched my body. He even made it where I can wear a bra all day long. How cool is that!!?!
SOOOO Happy with Results!!! - I have been an avid athlete my whole life, but after having and breastfeeding two kids , I was left with a body that didn't feel like my own. My breasts were huge, saggy and uneven and my stomach was soft and saggy. I decided to have Dr. Marosan do a breast reduction/lift and Vaser lipo on my back and abdomen and flanks. I am so impressed with the results!!! I wasn't sure if I wanted to get the liposuction, and even thought it was extremely painful and leaky for the first three weeks, the results are incredible! My breasts are smaller and much higher. I used to have muffin tops over my jeans, and now I get compliments on how "skinny" I look in the same jeans. There is no amount of diet and exercise that could produce the results Dr. Marosan achieved on my stomach and back - I know because I was working out every day and eating clean before I finally decided to have a surgical consult. Dr. Marosan was extremely pleasant to work with and provided me with numerous options for my breasts and body. I would highly recommend Dr. Marosan to anyone interested in breast work or lipo!!
Personalized Approach
At Bellevue Plastic Surgeons, we understand and appreciate the fact that no two patients are alike and so we individualize each course of treatment. Dr. Marosan believes in educating and working with patients to understand their needs and goals in order to map out the most appropriate and effective treatment plan. Our personalized approach to care is what makes Bellevue Plastic Surgeons so special.