For many years, the tummy tuck consisted of making a hip to hip scar to remove excessive skin and fat and then lift the remaining skin higher for a flatter stomach. With advanced technology, Seattle area plastic surgeon, Dr. Marosan, performs a short scar tummy tuck, along with 4D tummy tuck for superior results. Dr. Marosan, in fact, is only one of a handful of surgeons around the world who have been trained in this highly technical method. Not only is the appearance of scarring minimized, but a better outcome is possible.
In addition to removing the unwanted skin and fat, the 4D tummy tuck further sculpts the abdomen, while maintaining the integrity of blood vessels and nerves for safer, more reliable results. After the surgery, the abdomen is contoured and trimmer for a look that will surely boost any patient's confidence.
Tummy Tuck Reviews
"In Dec 2015 on my 60th Birthday I had a Tummy tuck, Vaser Liposuction on my hips, abs and back with fat transfer to the butt. 5 Days later I had a breast lift and then my make over was complete. I was so glad I picked Dr Marosan to perform my surgery. He did an amazing job on taking my body back around 30 years. What I didn't realize was how much time the Dr Marosan and his staff would spend so much time with me afterwards to make sure I was comfortable. I was given both the Dr's and the RN's cell number and the checked on me often. I am now 8 weeks out and am still healing but starting to enjoy a little shopping for my new body. If you are looking for a Dr that is an expert at body contouring you will find it in Dr Marosan. "
- D.G. /
Google /
Jan 31, 2016
"37 Yr Old Fit Mom of 3. Bellevue, WA - Dr. Marosan is the best of the best. My results are over-the-top amazing."
- F. /
RealSelf /
Feb 13, 2016
"Best Money spent ever! - I really never thought of getting any Plastic Surgery. My wife got a tummy tuck from him and I had asked him about lipo for my belly. He told he take it all out and give me six pack. I was pretty skeptical that this would really happen. See my photos below my progress is amazing first photo is from before and this only 4 months in. Supposedly I still have some swelling to go down over the..."
- J. /
RealSelf /
Jul 14, 2017
"Tummy Tuck, Lipo and Fat Graft After 4 Pregnancies - 4 pregnancies in 5 years have really taken a toll on my body. After much research I decided on Dr. Marosan to perform my tummy tuck, lipo and fat graft to buttocks. I am absolutely thrilled with my results. He did a phenomenal job. Something I was not expecting was the after care. I'm seen by him on a very consistent basis and it's very comforting to have him check on progress and reassure me..."
- O. /
RealSelf /
Oct 07, 2017
"Dr. Marosan gave me the body of my dreams! - I had a tummy tuck, liposuction and fat graft done by Dr. Marosan. I am beyond thrilled with my results. His whole staff is wonderful, he's very knowledgeable, and his follow up care is impeccable. I would recommend him to anyone, he really is the best in the business!"
- Anonymous /
Vitals /
Sep 24, 2017
Previous
Next
In patients who undergo a full tummy tuck, the incision varies in length, but is always placed in a low location, thus the resultant scar line can be hidden when wearing undergarments or swimwear. It is commonly performed on women with significant skin folds after multiple pregnancies. This technique allows the surgeon access to a large portion of the abdomen while repositioning the belly button so that its placement appears natural. Liposuction is performed to remove excess fat preceding the skin tightening portion. The internal abdominal muscles are secured for a firm, toned appearance.
An alternative to the traditional technique is the mini tummy tuck, which is also known as a "Brazilian tummy tuck." The difference is that ideally the patients that undergo this procedure are already in relatively good shape with a healthy skin tone, but still have loose skin on the lower abdomen. Unlike the full tummy tuck, the belly button is unaffected and the incision is smaller. Liposuction is used (if needed) to remove excess fat, and the loose skin is removed and pulled tight. With special instrumentation, Dr. Marosan tightens the abdominal muscles from the breast bone to the pubic bone, just like in a full tummy tuck. Liposuction of the waist, hips and back are done to give an hourglass figure.
In cases when major skin tightening and body contouring is needed, an extended tummy tuck is recommended. This is a necessary technique for patients who have undergone a significant weight loss. It was developed after some patients noted that even after a full tummy tuck, the parts surrounding the abdomen still showed excessive folds of skin. The incision may extend around the flank and sides depending where skin tightening is necessary. Liposuction is still used and excess skin is trimmed then tightened. Similar to a full tummy tuck, the belly button is repositioned.
A tummy tuck is done under intravenous sedation and tumescent anesthesia. It is an outpatient procedure done in our certified office operating suite. Intra operatively, Dr. Marosan uses Exparel, a long lasting local anesthetic, injected into the abdominal muscles for pain control. This avoids you carrying a pain pump. As with any other surgery, abdominoplasty comes with risks so it's best to discuss any health conditions you have prior to surgery. After surgery, pain medications are provided and a compression garment is worn. The patient will need to rest the day of surgery. From then on, it is recommended that patients make a concerted effort to move around and walk every two hours during the day to help blood circulation and reduce the risks of blood clot complications. Recovery may take up to 6 weeks.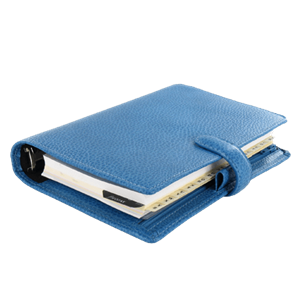 Plan Your Procedure
Average Cost

$7,000

-

$15,000

Recovery Time

3-4 Weeks

Average Procedure Time

6-8 Hours

Post-op Follow-up

Next Day

Procedure Recovery Location

Out-Patient
Contact Us
Tummy tucks are reserved for patients who have stretched, loose skin in the lower abdomen as a result of pregnancy or obesity. Liposuction, on the other hand, is for those who want to remove excess fat in the abdomen but still have a healthy skin tone. During the initial consultation, Dr. Marosan will provide a thorough assessment and determine if liposuction alone is all that is needed, or if a tummy tuck alone or with liposuction will provide the best results. If a person has large amounts of fat over the abdomen, Dr. Marosan prefers to do liposuction first and do the tummy tuck later for the best results. This will make your incision shorter and the abdomen will have the best possible contour.
Normally, abdominoplasty is performed to improve loose skin and excess fat around the abdominal area.With modern body sculpting techniques, superior results can be obtained over a standard tummy tuck. However, sometimes other cosmetic procedures, such as breast augmentation or a breast lift are done to further improve the overall look and feel of the body. When this combination type surgery exists, it is known as a "mommy makeover". It is very popular among women after pregnancy who wish to get their pre-pregnancy body and shape back to normal.
Unfortunately, with a tummy tuck surgery, scars are unavoidable. However, extra measures are taken to make sure that scarring is minimal. The incision line is placed in areas that can be concealed by undergarments. Previous C-section scars will be removed, since Dr. Marosan prefers to place the tummy tuck incision lower, at the pubic bone level. During the healing process, we will provide a post-operative protocol that includes scar treatment to help assist the scars in becoming less visible.
Pregnancy After Tummy Tuck?
It is our recommendation that women who decide to have more children delay a tummy tuck procedure. The stretching of the skin as a result of another pregnancy can reduce the positive outome of this procedure.