Board-certified plastic surgeon Dr. George Marosan is proud to offer the latest advancements in minimally invasive body contouring and skin tightening treatments with Renuvion. A new and exciting technology, Renuvion allows for significant improvement in skin laxity without having to undergo major cosmetic surgery. Unlike traditional lasers, Renuvion blends the powerful properties of helium plasma with radiofrequency (RF) energy to produce a dual thermal effect that works both under the skin for skin tightening and on the surface for skin rejuvenation. It allows Dr. Marosan the ability to provide a dramatic outcome while using precision, control, and gentle tissue coagulation during treatment. Renuvion can be used alone or combined with another treatment, such as liposuction. It is commonly used on the arms, abdomen, back, thighs, and neck. To find out if you are a candidate for this innovative treatment, we invite you to call our Seattle, WA plastic surgery center for more information.
Reviews
"Great Doctor — the end results are fantastic. - I had a lower facelift and chin lift about 7 weeks ago after choosing Dr. Marosan for the procedure and I couldn't be happier. He took the time to thoroughly explain what was involved and didn't pressure me to book the surgery. After the surgery, he was very patient with the inevitable questions that I had and was careful to make sure that he saw me regularly while I was healing. (at the age of 67, it took a little longer for my swelling to go down) The end results are fantastic. I have a much smoother jawline without the "pulled" look that one sees in some face lifts and the saggy chin is history. His staff was great also. I would definitely recommend this doctor."
- D. /
RealSelf /
Jul 10, 2020
"Tummy Tuck, Brazilian Butt Lift and Lipo by Dr. Marosan - It's been over 4 months since my triple-surgery. I've been enjoying tight little dresses, leggings, bikinis and short skirts like a teenager! Dr Marosan did a great job and I recommend him and his team to those who are considering cosmetic surgery. I would send my family to him. It took me 9 years of hesitation and mistrust interviewing various physicians before I finally met Dr. Marosan and moved forward with the surgery! The primary reason I chose Dr. Marosan over other physicians was that he places his tummy tuck incisions low. No other doctor gave me that option. My scar is WAY below the bikini line and is touching my pubic zone. Other moms that I know who had it done have their scars higher than mine. Also, Tummy Tuck is a major surgery. You want to make sure you are in good hands. Dr. Marosan and his team did an excellent job taking care of me. I received courtesy from the day one and support and compassion throughout the recovery -- emails, courtesy phone calls, multitude post-op visits. Dani, Lauri, Sarah and Dr. George were super nice. I'm very pleased with the overall service that I've received!"
- T. /
RealSelf /
Feb 19, 2020
"37 Yr Old Fit Mom of 3. Bellevue, WA - Dr. Marosan is the best of the best. My results are over-the-top amazing."
- F. /
RealSelf /
Feb 13, 2016
"The Best High-def Liposuction Expert in the Seattle Area - Dr. Marosan provided me with an excellent abdomen, love handles, back. He's an absolute expert and understand body conturing, natural anatomy, scar management and placement. My results are natural, slim, cut (but not too much, naturally cut) and I am very pleased with his attention to details and expertise. His staff is extremely attentive and capable. I apologize that I am unable ti share images. My privacy is important."
- T. /
RealSelf /
Dec 02, 2019
"I love this Doctor and his Team. 5 star. Highly Recommended. I have had three different procedures done. Dr. Marosan is not only the best in body procedures but facial surgeries as well. It's my third year and i kept coming back. Their price is competitive and better compared to others of the same field. The location is great free parking lots of parking. High-end clinic. I enjoyed my surgery from beginning to end. Most importantly, i enjoyed the results which is more important to me than anything. He delivers. Such a talented and artistic doctor. I have been telling everyone. I am very grateful. I am so lucky i found this doctor and his team took really good care of me from beginning to end. Highly recommended."
- S.I. /
Yelp /
Aug 26, 2019
Previous
Next
Renuvion treats skin laxity and is used to help tighten the skin. Depending on the patient's needs, it can be used alone or in combination with another procedure for optimal results. Candidates for this treatment generally have loose skin they wish to tighten, as well as moderate skin sag and wrinkling. It is common for patients who want visible tightening in the neck and arms, and works great for the abdomen, too, especially when combined with liposuction. Before recommending Renuvion, Dr. Marosan will perform a physical evaluation and skin assessment to determine whether this treatment will be a great, less invasive option for you.
Dr. Marosan uses Renuvion for skin tightening under the skin. J-Plasma (the technology behind Renuvion) is designed to tighten the fibroseptal network deep to the skin's surface. Patients who wish to have this treatment alone can undergo Renuvion in our office surgey suite under local anesthesia with minimal oral sedation. For larger areas on the body or when combined with surgery, it will be performed under intravenous sedation. Renuvion is also used to rejuvenate the skin's surface and will soon be FDA-approved for dermal ablation. When Renuvion is used to treat the dermal layer, the plasma energy released can focus precisely on what needs to be addressed, such as fine lines, brown spots, irregular textures, and issues with pores.
The downtime and recovery following a Renuvion (J-Plasma) treatment can vary. Most of our Seattle area patients will go back to normal activity within about 3 – 5 days after treatment. A compression garment is worn post procedure. If performed with a surgical procedure, a post-surgical garment should be worn for 6 – 8 weeks. Our medical team will provide precise aftercare instructions to ensure proper healing. Renuvion delivers very fast results that steadily improve for the first several months after the procedure. This is one aspect that sets Renuvion apart from some of the other skin tightening treatments available today.
Frequently Asked Questions
Is Renuvion affordable?
A Renuvion treatment will vary in cost, depending on what is taking place. The price can range from $3,000 – $15,000, depending on if the treatment was performed alone or in combination with another procedure. In addition, the size of the area being treated is also a factor in pricing, as well as if any specific sedation is needed. An exact cost will be given during your consultation.Our Bellevue, WA plastic surgery center accepts many forms of payment.
What areas can be treated?
J-Plasma and Renuvion can be applied to almost any area on the body. The treatment is popular among women who have loose skin on their abdomen after pregnancy but are not ready for a tummy tuck. It is most commonly used to address skin laxity and skin sag, as well as skin irregularities on the face, neck, abdomen, flanks, lower back, upper arms, and inner thighs.
Can anyone perform this?
Renuvion is a new and very specialized treatment. Board-certified plastic surgeons using Renuvion have undergone extensive training, and this treatment does require an experienced surgeon, such as Dr. Marosan. In fact, few plastic surgeons in the Seattle area offer this revolutionary treatment.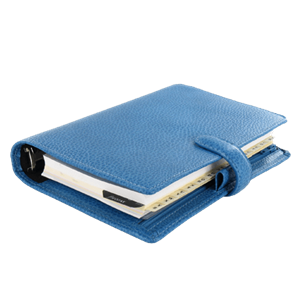 Plan Your Procedure
Average Cost

$5,000

-

$12,000
Contact Us
We invite you to call Bellevue Plastic Surgeons and learn more about Renuvion and the powerful technology behind J-Plasma. During your consultation, Dr. Marosan will create a custom treatment approach so you meet your aesthetic goals. Schedule your consultation today, and learn more about Renuvion skin tightening.