Board-certified plastic surgeon Dr. George Marosan is proud to offer the latest advancements in minimally invasive body contouring and skin tightening treatments with Renuvion. A new and exciting technology, Renuvion allows for significant improvement in skin laxity without having to undergo major cosmetic surgery. Unlike traditional lasers, Renuvion blends the powerful properties of helium plasma with radiofrequency (RF) energy to produce a dual thermal effect that works both under the skin for skin tightening and on the surface for skin rejuvenation. It allows Dr. Marosan the ability to provide a dramatic outcome while using precision, control, and gentle tissue coagulation during treatment. Renuvion can be used alone or combined with another treatment, such as liposuction. It is commonly used on the arms, abdomen, back, thighs, and neck. To find out if you are a candidate for this innovative treatment, we invite you to call our Seattle, WA plastic surgery center for more information.
Renuvion Reviews
"360 Lipo with BBL and Hip Fat Transfer - 42 years old, 5'8, 150lbs, 2 kids. I had a Tummy tuck about 4 years ago, and had some lipo done at the same time. I am fairly fit, and didn't have too much body fat. However, as I have gotten older, I have noticed more back fat, my "curves" have been slowly going away (I used to have an hourglass figure in my youth), and I had love handles I wanted to get rid of. I also had this "shelf" like thing from my Tummy Tuck scar that really annoyed me. I also had the "violin" deformity, or the hip dips that I wanted to fix. So I was really excited to get a BBL/hip aug and the 360 sculpting. I am also planning on getting a labiaplasty and Renuvion with lipo to my legs 2 weeks after my first procedure. I'll do a separate review for the labiaplasty. I went with Dr. Marosan, as I had a friend that went to him that was thrilled with her results. I have to say that I am SO happy that I went with him!! Dr. Marosan is so skilled at what he does. I wish I had done my tummy tuck with him 4 years ago. He is also really down to earth and funny, and I immediately felt comfortable with him. And his assistant, Sarah, and the admin, Marci, are great. I am currently 6 days post-op, so I will post some before pics and a little more info in my next review!"
- M. /
RealSelf /
Nov 23, 2020
Previous
Next
Renuvion treats skin laxity and is used to help tighten the skin. Depending on the patient's needs, it can be used alone or in combination with another procedure for optimal results. Candidates for this treatment generally have loose skin they wish to tighten, as well as moderate skin sag and wrinkling. It is common for patients who want visible tightening in the neck and arms, and works great for the abdomen, too, especially when combined with liposuction. Before recommending Renuvion, Dr. Marosan will perform a physical evaluation and skin assessment to determine whether this treatment will be a great, less invasive option for you.
Dr. Marosan uses Renuvion for skin tightening under the skin. J-Plasma (the technology behind Renuvion) is designed to tighten the fibroseptal network deep to the skin's surface. Patients who wish to have this treatment alone can undergo Renuvion in our office surgey suite under local anesthesia with minimal oral sedation. For larger areas on the body or when combined with surgery, it will be performed under intravenous sedation. Renuvion is also used to rejuvenate the skin's surface and will soon be FDA-approved for dermal ablation. When Renuvion is used to treat the dermal layer, the plasma energy released can focus precisely on what needs to be addressed, such as fine lines, brown spots, irregular textures, and issues with pores.
The downtime and recovery following a Renuvion (J-Plasma) treatment can vary. Most of our Seattle area patients will go back to normal activity within about 3 – 5 days after treatment. A compression garment is worn post procedure. If performed with a surgical procedure, a post-surgical garment should be worn for 6 – 8 weeks. Our medical team will provide precise aftercare instructions to ensure proper healing. Renuvion delivers very fast results that steadily improve for the first several months after the procedure. This is one aspect that sets Renuvion apart from some of the other skin tightening treatments available today.
Frequently Asked Questions
Is Renuvion affordable?
A Renuvion treatment will vary in cost, depending on what is taking place. The price can range from $3,000 – $15,000, depending on if the treatment was performed alone or in combination with another procedure. In addition, the size of the area being treated is also a factor in pricing, as well as if any specific sedation is needed. An exact cost will be given during your consultation.Our Bellevue, WA plastic surgery center accepts many forms of payment.
What areas can be treated?
J-Plasma and Renuvion can be applied to almost any area on the body. The treatment is popular among women who have loose skin on their abdomen after pregnancy but are not ready for a tummy tuck. It is most commonly used to address skin laxity and skin sag, as well as skin irregularities on the face, neck, abdomen, flanks, lower back, upper arms, and inner thighs.
Can anyone perform this?
Renuvion is a new and very specialized treatment. Board-certified plastic surgeons using Renuvion have undergone extensive training, and this treatment does require an experienced surgeon, such as Dr. Marosan. In fact, few plastic surgeons in the Seattle area offer this revolutionary treatment.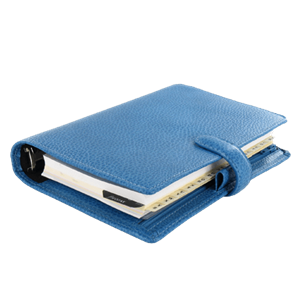 Plan Your Procedure
Average Cost

$5,000

-

$12,000
Contact Us
We invite you to call Bellevue Plastic Surgeons and learn more about Renuvion and the powerful technology behind J-Plasma. During your consultation, Dr. Marosan will create a custom treatment approach so you meet your aesthetic goals. Schedule your consultation today, and learn more about Renuvion skin tightening.