Vaser Hi Def Lipo Overview
When it comes to safe and effective body sculpting, VASER Hi-Def Lipo (VHD) is one of the most successful and recommended procedures around. VHD and traditional fat reduction liposuction by any method (traditional, PAL, water jet, Smartlipo, Coolsculpting, etc), are two different procedures. The first one sculpts, the second one reduces the fat content of an area. Dr. Marosan trained with Dr. Alfredo Hoyos of Bogotá, Colombia the inventor of the VHD. Due to his advanced training, Dr. Marosan is considered a Grand Master Total Definer surgeon. This level was attained by another 16 plastic surgeons in the United States so far! Using highly-advanced sound wave technology, Seattle area plastic surgeon, Dr. Marosan, is able to effectively dislodge fat without harming the surrounding tissues and structures like nerves and blood vessels. This allows for maximum removal that's more gentle and consistent, resulting in less downtime.
VASER radically altered the tenants of liposuction surgery, allowing the human body to be sculpted like a work of art. Most surgeons do spot liposuction of limited areas, which are discontinous. Dr. Marosan does treat the body in all 360 degree planes. This allows for liposuction in all subdermal planes, deep and superficial, subtract and add fat, able to create controlled "deformities" which are desirable, revealing the underlying muscle anatomy.
Curves are essential cues to reproductive health, endocrine status, athleticism, strength and longevity. In women attractive curves are lumbar lordosis (lower back concave curve), convexity of the chest (breasts) and buttocks and muscular definition of the calves. Curvaceousness is the definition of "hourglass" figure. Large chest and hips with a small waist is a cue for reproductive health for a male seeking a female partner. Liposuction and fat grafting amplify these desirable features.
In men, muscle mass also produces curves, but these are more angular than curvaceous. A low waist to chest ratio, or the "V" shape characterizes attractiveness.
The VASER Hi Def Liposuction is for individuals with normal weight or a BMI (body mass index) of less than 30. With age, undesirable curves appear with muscle atrophy or wasting , obesity, posture deterioration due to lack of skeletal support and decline in sex hormone levels. Liposuction will not correct muscle laxity or intra-abdominal fat. In addition to removing fat, the technology stimulates the skin to enhance skin tightening for firmer skin with better elasticity. This is true with people who have thin skin and stretch marks as well.
Vaser Hi Def Lipo Reviews
"Total Male Body Sculpting Transformation (Daddy Makeover), Why Did I Wait So Long! Abs, Arms, Back, Chest! - Bellevue, WA - I did a lot of research to find the best Plastic Surgeon in Bellevue, with artistic skills, hands of experience, amazing results and I found Dr. George Marosan! Dr. Marosan took time and reviewed everything in detail with me. The staff is truly the best team I have seen in all my years, and it makes a difference. The individual care makes you feel like you are their only patient. When you look for a Dr. look for a sculptor, a real artist, not just a Plastic Surgeon. My wife and I are thrilled with our new bodies. I wish I wouldn't have waited so long, so what are you waiting for?"
- D. /
RealSelf /
Feb 21, 2016
"In Dec 2015 on my 60th Birthday I had a Tummy tuck, Vaser Liposuction on my hips, abs and back with fat transfer to the butt. 5 Days later I had a breast lift and then my make over was complete. I was so glad I picked Dr Marosan to perform my surgery. He did an amazing job on taking my body back around 30 years. What I didn't realize was how much time the Dr Marosan and his staff would spend so much time with me afterwards to make sure I was comfortable. I was given both the Dr's and the RN's ce"
- D.G. /
Healthgrades /
Feb 24, 2016
Previous
Next
Vaser Hi Def Lipo Surgical Technique
VASER Lipo is a minimally invasive surgery that uses small stab incisions in stealth locations avoiding the stigmata of liposuction seen on patients of other surgeons. Dr. Marosan will insert the VASER ultrasound probe to emulsify the fat in the deep and superficial layers. Using special VentX atraumatic cannula (Dr. Marosan uses over 30 different cannulas with different curved angles and straight cannulas of different caliber and length to sculpt the body, chest wall,and back) and the Power X rotating cannula in the chosen area(s) and carefully remove the fat tissue to reveal muscle contours while keeping a smooth, natural appearance. Muscle definition is possible, bringing out the patient's underlying muscle and bony anatomy. On the abdomen, definition of the semilunar lines where the obliques fuse with the lateral rectus muscles, the epigastric midline depression or "champagne" line, definition of a six pack, muscle definition of the chest by emptying the fat between the anterior latissimus dorsi and lateral pectoralis major muscles, definition of the serratus muscles on the lateral rib cage, definition of the lower back paraspinous muscles, definition of the Venus dimples of the lower back, definition of the deltoid, biceps and triceps muscles of the arms. The VASER technology uses ultrasound energy to loosen the fat tissue so it is easier to remove with minimal disturbance of nerves and blood vessels. VASER can be used on any area of the body, including more delicate areas like the neck, legs and arms.
This technique involves contouring the whole torso, thighs and arms. It is an all or non procedure. Any partial contouring gives suboptimal disharmonious results. This is the main reason that over 70% of my body sculpting patients are redos of other surgeons' poor or suboptimal outcomes. It often involves fat transfer to areas of deficiency to create well balanced youthful athletic bodies.
Vaser Hi Def Lipo During/After Surgery
VASER Hi-Def Lipo is performed in our accredited outpatient surgery suite with the patient under intravenous sedation and tumescent anesthesia only. The length of the surgery will depend on how many areas are being treated, but most VASER treatments take 2 – 6 hours to complete. The patients should rest as much as possible the first day after their surgery, but are encouraged to move starting on the second day. Patients can resume light and normal activities as soon as they feel able, but strenuous activity should be avoided for at least 3-4 weeks. Patients will see some results immediately, but the final results may not be visible until the swelling and inflammation are completely gone in 3-6 months.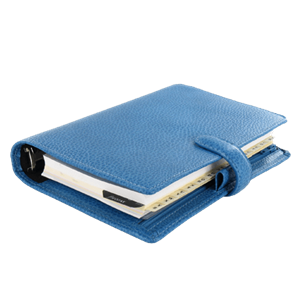 Plan Your Procedure
Average Cost

$4,500

-

$12,000

Recovery Time

2-4 Weeks

Average Procedure Time

4-6 Hours

Post-op Follow-up

Next Day

Procedure Recovery Location

Out-Patient
Contact Us
Dr. Marosan is a Grand Master Total Definer surgeon (only 17 in the US) with specialized training and years of experience in advanced body sculpting techniques.
BODY SCULPTING IS NOT TRADITIONAL LIPOSUCTION!
1. Body Sculpting uses the VASER Hi Def Lipo technique (VHD), the most advanced technique to create athletic and youthful shapes.
2. Trained extensively with the world famous Dr. Alfredo Hoyos of Bogota, Colombia, the inventor of VHD - Total Definer Surgeon.
3. Body Sculpting uses over 30 specialized non-bendable cannulas which are straight or angled and different lengths to be able to treat all body areas straight or curved by hugging the muscle and bony anatomy to create sculpted bodies.
4. Most surgeons use 2-3 cannulas only straight or they bend them themselves. Easily bendable cannulas are very dangerous, since they can bend in an unwanted direction and enter the abdomen and injure the bowels and other internal organs.
5. Body Sculpting Total Definer procedures uses drains to drain away excess fluid from the lower back and abdomen. Most surgeons, close these incisions, allowing fluid to accumulate, create more internal scarring and ultimately poor results.
6. Dr. Marosan performs an extensive amount of corrective surgery of poor liposuction results from other surgeons (over 50% of his body sculpting practice).
7. Plastic surgeons and others who do liposuction, do fat reduction liposuction only, with poor understanding of body sculpting principles.
8. Visit our VASER Hi Def Lipo photo gallery and compare the photos to other surgeons' galleries who you also considered for a consultation.
IS VASER HI DEF LIPO AFFORDABLE?
Although VASER lipo fees are higher than for traditional liposuction, the results are outstanding! You have to ask yourself, which costs more: a badly done liposuction (that you already paid for) and then a second liposuction procedure to correct the first surgery? At Bellevue Plastic Surgeons, greater than 50% of our body sculpting patients had surgery someplace else. Yes, these are difficult surgeries and fees will be higher.
Dr. Marosan is a Grand Master Total Definer surgeon. He trained with the world famous Dr. Alfredo Hoyos the inventor of the VASER Hi Def Lipo technique, 4D tummy tuck, EVE tummy tuck, scarless belly button creation and fat transfer to buttocks and muscles. If your goal is to achieve the best hourglass figure or athletic youthful body with our state of the art body transforming procedures, schedule a consultation to learn about our revolutionary approach to body sculpting.
Most people have fat where they don't want it (the abdominal wall, hips, thighs, neck, arms, etc.) and don't have enough where they do want it (the breasts, face, and buttocks), so the fat removed during VASER Lipo can be purified and re-injected into other areas of the body. Talk to Dr. Marosan during your consultation to discuss adding a fat transfer to your VASER Lipo surgery. Often, patients confuse Laser (Smartlipo) with VASER Lipo. Big difference! If you choose to have Smartlipo, fat cannot be transplanted. The laser kills the fat. The VASER keeps the fat alive, thus it can be transplanted where deficiencies exit or enhancement is desirable.
While the fat tissue removed during VASER Lipo cannot return, the fat tissue that is left behind can get bigger or smaller with significant weight fluctuations. For long-lasting results, it is best if patients are at a healthy, stable weight before VASER Lipo and they maintain their shape with a nutritious diet and regular exercise.