About Breast Implant Removal
Individuals who wish to undergo breast augmentation do so to increase breast size primarily for aesthetics and psychological reasons. However, after breast augmentation, some women may be dissatisfied with their results and opt to revert back to their normal breast size. Others may want to remove their implants because of health concerns or other personal reasons. Breast implant removal surgery is a process where breast implants are removed. If you are experiencing issues related to your breast implants, contact us today to schedule a consultation with Dr. Marosan at our Bellevue, WA facility.
Reviews
"Tummy Tuck, Brazilian Butt Lift and Lipo by Dr. Marosan - It's been over 4 months since my triple-surgery. I've been enjoying tight little dresses, leggings, bikinis and short skirts like a teenager! Dr Marosan did a great job and I recommend him and his team to those who are considering cosmetic surgery. I would send my family to him. It took me 9 years of hesitation and mistrust interviewing various physicians before I finally met Dr. Marosan and moved forward with the surgery! The primary reason I chose Dr. Marosan over other physicians was that he places his tummy tuck incisions low. No other doctor gave me that option. My scar is WAY below the bikini line and is touching my pubic zone. Other moms that I know who had it done have their scars higher than mine. Also, Tummy Tuck is a major surgery. You want to make sure you are in good hands. Dr. Marosan and his team did an excellent job taking care of me. I received courtesy from the day one and support and compassion throughout the recovery -- emails, courtesy phone calls, multitude post-op visits. Dani, Lauri, Sarah and Dr. George were super nice. I'm very pleased with the overall service that I've received!"
- T. /
RealSelf /
Feb 19, 2020
"The Best High-def Liposuction Expert in the Seattle Area - Dr. Marosan provided me with an excellent abdomen, love handles, back. He's an absolute expert and understand body conturing, natural anatomy, scar management and placement. My results are natural, slim, cut (but not too much, naturally cut) and I am very pleased with his attention to details and expertise. His staff is extremely attentive and capable. I apologize that I am unable ti share images. My privacy is important."
- T. /
RealSelf /
Dec 02, 2019
"I love this Doctor and his Team. 5 star. Highly Recommended. I have had three different procedures done. Dr. Marosan is not only the best in body procedures but facial surgeries as well. It's my third year and i kept coming back. Their price is competitive and better compared to others of the same field. The location is great free parking lots of parking. High-end clinic. I enjoyed my surgery from beginning to end. Most importantly, i enjoyed the results which is more important to me than anything. He delivers. Such a talented and artistic doctor. I have been telling everyone. I am very grateful. I am so lucky i found this doctor and his team took really good care of me from beginning to end. Highly recommended."
- S.I. /
Yelp /
Aug 26, 2019
"37 Yr Old Fit Mom of 3. Bellevue, WA - Dr. Marosan is the best of the best. My results are over-the-top amazing."
- F. /
RealSelf /
Feb 13, 2016
"Bullhorn lip lift/subnasal lip lift - I definitely look younger! - 5 star review for Dr.Marosan and his team! My expectation is low and realistic but the result is unbelievably astonishing. Not only it exceeded my expectation, it also has given me this satisfaction that only a very talented artistic doctor can provide. I mean the bang for your buck. I feel really lucky to have found this doctor. This is my third year going to Dr. Marosan. I have been coming back every year Lol. I thought he is only great with body procedures. He is very talented and artistic with my face. He sees what i am envisioning and then gave me a surprise Lol He gives more than expected maybe as long as we are realistic and logical. I am not saying he is a magician. Sorry this is getting too long i am just very appreciative of how subtle procedure can make an outstanding difference in ones appearance. I definitely look younger! I feel younger than my age to be honest so now i look exactly how i feel. Thank you Dr. Marosan!"
- A. /
RealSelf /
Aug 18, 2019
Previous
Next
Breast Implant Removal Surgical Technique
The surgical method that will be used to remove your breast implants will be determined during your consultation with Dr. Marosan. Different implant-associated issues call for different methods. The surgical technique that is decided upon will be carried out in an accredited facility where you will be placed under IV sedation and closely monitored by our medical team. The techniques Dr. Marosan uses to remove breast implants include:
Standard Breast Implant Removal (Explant) – Standard implant removal involves the placement of an incision beneath the natural fold of the breast. The implants will be removed through the incision, capsule will be washed out and incision is closed with dissolvable sutures.
En Bloc Implant Removal – Some women develop health issues related to their implants (breast implant illness) and want them removed en-bloc. This means that the implants are removed with the surrounding tissue capsule around the implants. This can be a difficult operation since the breast tissue can be densely adhered to the capsule and women usually have very thin native breast tissue. It is a meticulous surgery and it may require the delay of any associated procedures to minimize the risk of nipple/areola necrosis or loss.
What to Expect with Breast Implant Removal
Following your implant removal surgery and a brief observation, you will be released to return home for your recovery. The length of your recovery following the surgery will vary based upon what is involved in your surgery. Dr. Marosan or a member of his medical team will discuss what should be expected while you recover as well as tips to help speed your healing. You must attend follow-up appointments as directed so Dr. Marosan can monitor your healing and results.
Breast Implant Removal Frequently Asked Questions
Who is an ideal candidate for breast implant removal?
Any patient who would like their implants removed is a candidate for this procedure. Perhaps you are experiencing complications or maybe your implants are no longer the size you wish for. Regardless of your reasoning, Dr. Marosan is experienced to help you achieve the final result you wish for.
How do I know which surgical technique is right for me?
Only a skilled surgeon should determine the type of removal that is right for you. The method used will be chosen after examining all options, including whether you will be having new implants placed and whether you are experiencing any implant-related issues. These items will be discussed in detail during your consultation so that you and Dr. Marosan can make the decision together.
Can I combine my breast implant removal with other cosmetic surgeries?
It is not uncommon for Dr. Marosan to combine two or more cosmetic surgeries. However, to minimize the risk of nipple/areola necrosis or nipple loss, Dr Marosan will most likely delay any additional breast associated procedures. If you wish, it may be possible to combine additional body procedures not related to the breast. During your consultation, discuss your aesthetic goals candidly so that a comprehensive treatment plan can be created for you.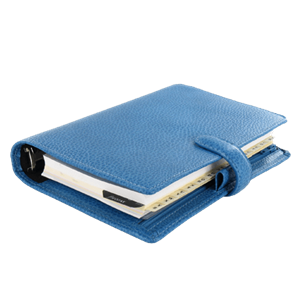 Plan Your Procedure
Average Cost

$5,700

-

$7,100
Contact Us