MTF Breast Augmentation Overview
Board-certified plastic surgeon Dr. George Marosan offers MTF surgery (male to female) for Seattle area patients desiring a shapely, feminine chest. As part of the transition process, hormones are often taken for a number of reasons. While the increase in estrogen from hormone replacement therapy (HRT) can sometimes help to develop feminine breasts, many turn to breast augmentation to get the overall shape, size, and symmetry they want. MTF breast augmentation can help patients who are not able or do not want to use HRT. During a private consultation with Dr. Marosan, it will be determined if tissue expanders are necessary to help create room for the desired implant. Just like with any breast augmentation surgery, patients will choose between silicone and saline implants, plus the size and shape of the implants. This surgery is life-changing for those finally able to attain the chest they want and feel the most comfortable with. Call Bellevue Plastic Surgeons to learn more about MTF breast augmentation surgery.
Reviews
"Tummy Tuck, Brazilian Butt Lift and Lipo by Dr. Marosan - It's been over 4 months since my triple-surgery. I've been enjoying tight little dresses, leggings, bikinis and short skirts like a teenager! Dr Marosan did a great job and I recommend him and his team to those who are considering cosmetic surgery. I would send my family to him. It took me 9 years of hesitation and mistrust interviewing various physicians before I finally met Dr. Marosan and moved forward with the surgery! The primary reason I chose Dr. Marosan over other physicians was that he places his tummy tuck incisions low. No other doctor gave me that option. My scar is WAY below the bikini line and is touching my pubic zone. Other moms that I know who had it done have their scars higher than mine. Also, Tummy Tuck is a major surgery. You want to make sure you are in good hands. Dr. Marosan and his team did an excellent job taking care of me. I received courtesy from the day one and support and compassion throughout the recovery -- emails, courtesy phone calls, multitude post-op visits. Dani, Lauri, Sarah and Dr. George were super nice. I'm very pleased with the overall service that I've received!"
- T. /
RealSelf /
Feb 19, 2020
"The Best High-def Liposuction Expert in the Seattle Area - Dr. Marosan provided me with an excellent abdomen, love handles, back. He's an absolute expert and understand body conturing, natural anatomy, scar management and placement. My results are natural, slim, cut (but not too much, naturally cut) and I am very pleased with his attention to details and expertise. His staff is extremely attentive and capable. I apologize that I am unable ti share images. My privacy is important."
- T. /
RealSelf /
Dec 02, 2019
"I love this Doctor and his Team. 5 star. Highly Recommended. I have had three different procedures done. Dr. Marosan is not only the best in body procedures but facial surgeries as well. It's my third year and i kept coming back. Their price is competitive and better compared to others of the same field. The location is great free parking lots of parking. High-end clinic. I enjoyed my surgery from beginning to end. Most importantly, i enjoyed the results which is more important to me than anything. He delivers. Such a talented and artistic doctor. I have been telling everyone. I am very grateful. I am so lucky i found this doctor and his team took really good care of me from beginning to end. Highly recommended."
- S.I. /
Yelp /
Aug 26, 2019
"37 Yr Old Fit Mom of 3. Bellevue, WA - Dr. Marosan is the best of the best. My results are over-the-top amazing."
- F. /
RealSelf /
Feb 13, 2016
"Bullhorn lip lift/subnasal lip lift - I definitely look younger! - 5 star review for Dr.Marosan and his team! My expectation is low and realistic but the result is unbelievably astonishing. Not only it exceeded my expectation, it also has given me this satisfaction that only a very talented artistic doctor can provide. I mean the bang for your buck. I feel really lucky to have found this doctor. This is my third year going to Dr. Marosan. I have been coming back every year Lol. I thought he is only great with body procedures. He is very talented and artistic with my face. He sees what i am envisioning and then gave me a surprise Lol He gives more than expected maybe as long as we are realistic and logical. I am not saying he is a magician. Sorry this is getting too long i am just very appreciative of how subtle procedure can make an outstanding difference in ones appearance. I definitely look younger! I feel younger than my age to be honest so now i look exactly how i feel. Thank you Dr. Marosan!"
- A. /
RealSelf /
Aug 18, 2019
Previous
Next
MTF Breast Augmentation Surgical Technique
MTF breast augmentation surgery uses the same surgical techniques as traditional cosmetic breast surgery. Dr. Marosan will assess the chest to determine the best incision method, which in most cases is either inframammary, or peri-areolar. Depending on how large the patient wishes to go will help determine implant incision, placement (i.e., under the muscle or over), type of implant, shape, and more. It is important to understand the aesthetic goals and objectives of surgery so that a natural-looking result can be achieved. Therefore, during the consultation and pre-operative processes, many questions will be considered to attain the best shape with the least amount of scarring.
MTF Breast Augmentation During/After Surgery
MTF breast augmentation is usually performed as an outpatient procedure with the patient under intravenous sedation anesthesia.. Swelling and bruising are to be expected for the first week and most patients will experience some discomfort during the first 1 – 2 days after surgery. Patients are usually able to return to work and light activities in 1 – 2 weeks. Exercise can usually be resumed in 4 – 6 weeks.
MTF breast augmentation can be a life-changing and liberating surgery for individuals transitioning into their new body. Cosmetic breast surgery can look natural and offer outstanding results, and our team at Bellevue Plastic Surgeons will assist you every step of the way from start to finish as you attain the feminine breasts you have always desired.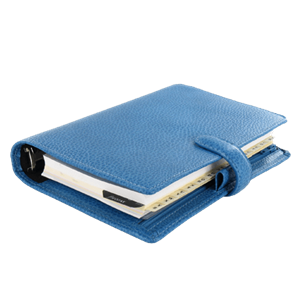 MTF Breast Augmentation frequently asked questions
Patients who are using HRT (hormone replacement therapy) should wait at least 12 – 18 months to consider breast implants after starting their treatment. This gives the hormones time to integrate with the body and help develop the maximum breast tissue before the patient makes implant decisions. Waiting for natural breast tissue to develop through HRT will also make implants look more natural than if they are placed in a flat chest.
HRT is safe and effective for many uses. Because of the increased levels of estrogen, regular mammograms should be scheduled just like anyone else with breasts. In regards to breast implants, there has been no evidence found that links implants to increased breast cancer risk. Once the implants are in place, they can make it more difficult to detect lumps and abnormalities. Routine physicals and mammograms will help detect issues.
Deciding which implant size to have is a personal choice. Implants come in a variety of shapes and sizes. However, if the patient chooses a larger sized implant and has always had a flat chest, there may not be enough skin to cover a larger implant size. In these situations, Dr. Marosan will place a tissue expander into the chest to help stretch the skin so that augmentation surgery can take place with the preferred size implant. The tissue expander is surgically placed and gradually expanded over several weeks until there is enough skin to cover the patient's desired implant.
With proper care, breast implants can last an average of ten years before they should be replaced. Patients should follow up with their plastic surgeon regularly to have the integrity of their implant checked so the surgeon can remove and replace the implant before there is a problem. Patients may also choose to have their implants removed or replaced at any time if they decide their current implants no longer fit their needs, wants, or lifestyle.
Male to female (MTF) breast augmentation is a plastic surgery that offers worthwhile, lasting results for patients. If you are contemplating this surgery and have taken the necessary steps to make this very important decision for yourself, we invite you to call Bellevue Plastic Surgeons to schedule your consultation.