To effectively enhance the appearance of the chin to improve facial symmetry and harmony, a patient can elect to have chin augmentation surgery, or mentoplasty. This procedure involves placing a silicone implant into a chin pocket created by the experienced Seattle area plastic surgeon, Dr. Marosan. Chin augmentation will provide a stronger jawline with more in sync facial features for an improved look.
During chin augmentation, the implant is positioned over the bone below the lips. A pocket is created, which will hold the prosthesis in place. Sometimes the bone is shaved to create a groove for the implant. Incisions are commonly placed in two areas that can easily conceal scars – on the underside of the chin or inside the lip, just between where the lower lip meets the gum. The results after this procedure are almost always positive for patients. An experience surgeon will create subtle results, yet dramatic enough to make a significant improvement to a person's self esteem.
Reviews
"I love this Doctor and his Team. 5 star. Highly Recommended. I have had three different procedures done. Dr. Marosan is not only the best in body procedures but facial surgeries as well. It's my third year and i kept coming back. Their price is competitive and better compared to others of the same field. The location is great free parking lots of parking. High-end clinic. I enjoyed my surgery from beginning to end. Most importantly, i enjoyed the results which is more important to me than anything. He delivers. Such a talented and artistic doctor. I have been telling everyone. I am very grateful. I am so lucky i found this doctor and his team took really good care of me from beginning to end. Highly recommended."
- S.I. /
Yelp /
Aug 26, 2019
"The staff was very professional and kind. Dr. Marosan made me feel comfortable and took the time to make sure that all our (my husband and myselr) questions were answered. We never felt rushed. I'll be having my future surgeries there."
- Anonymous /
Vitals /
Mar 31, 2019
"Beautiful Labiaplasty - I had labiaplasty done with Dr. Marosan alittle over a year ago, and I couldn't be happier with the results I love how it looks and feels :). like most people when you first think about a procedure like this I was stressed and worried with bunch of questions in mind. What if I don't like how it looks? worst yet, what if I don't feel the same down there again? and the whole planning of taking..."
- S. /
RealSelf /
Mar 29, 2019
"37 Yr Old Fit Mom of 3. Bellevue, WA - Dr. Marosan is the best of the best. My results are over-the-top amazing."
- F. /
RealSelf /
Feb 13, 2016
"Amazing results, dr marosan and his team made my dreams all possible. - Amazing results, amazing experience. dr marosan and his team made my dreams all possible. i have been coming back to this doctor for two years now for so far three procedures. I am a private person and will usually not expose myself to what treatment or procedure i have undergone but my gratitude and love for this team and my love for the results made me write an honest review. For vaser lipo..."
- A. /
RealSelf /
Mar 23, 2019
Previous
Next
Chin implant surgery may use intravenous sedation anesthesia depending on the surgical case. The procedure is performed in our accredited surgical facility. It may last up to 2 hours. A liquid diet is usually recommended in the first 3 days to avoid any pressure around the chin as the sutures are sensitive until healed. The patient is allowed only light activities until the second week. There will be numbness on the area surrounding the implant. While this is normal, the sensation will gradually improve as weeks pass. As with any implant surgery, it generally takes up to a full year for the implant to settle into position and create a final outcome that is soft, natural and normal in feeling.
Chin augmentation is designed to emphasize the jaw line and create a balanced overall facial appearance. If there are excess fat deposits under the chin, which creates an impression of a double chin, liposuction may be performed. Before any cosmetic surgery, it is advised that the patient is close or already at their goal weight so it doesn't compromise the positive results of surgery. Sometimes, liposuction is sufficient as it already defines the chin without ever needing an implant.
Yes. With the implant and surrounding tissues adjusting to its new position, there will be a loss of sensation around the chin area and the skin around it will feel tighter than usual. This is an expected reaction post-surgery and shouldn't be a cause of anxiety. Eventually, sensitivity will return to normal, but it may take several months before the patient can regain sensation. The improvement will be gradual during the course of a year.
The incisions made during a chin augmentation procedure are placed inconspicuously within the inside of the lip or under the chin, therefore, there is limited to no scarring that occurs with this procedure.
Mentoplasty vs Genioplasty?
Mentoplasty is a procedure that adds fullness and shape to the chin. Genioplasty, on the other hand, is a surgical procedure that reconstructs the chin bone. Both procedures may be done at the same time as a combination surgery or as a single procedure depending on the patient's chin condition and aesthetic goals. Genioplasty is not always cosmetic in nature as there are conditions in which the procedure resolves a patient's bite or other medical concern.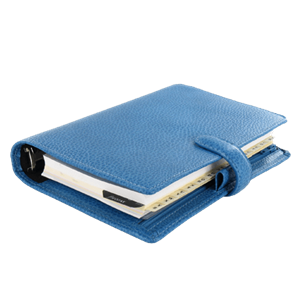 Plan Your Procedure
Average Procedure Time

2 Hours

Post-op Follow-up

Next Day

Procedure Recovery Location

Out-Patient
Contact Us