At Bellevue Plastic Surgeons, Dr. Marosan uses ThermiVa® treatments vaginal rejuvenation without surgery. ThermiVa® is a radiofrequency device that delivers gentle heat to the labia majora (camel toe), labia minora and inner vagina to reduce and tighten those areas. This device gives treated patients both aesthetic and reconstructive benefits without surgery or downtime. ThermiVa® treatments are essentially pain free, safe, and non-invasive (no cutting involved). The ThermiVa® device is applied to the gelled region at a set temperature of 42-45 degrees Celsius. The hand piece gradually tightens and heats up the tissues at the surface and then penetrates deeper to prevent the patient from feeling any discomfort or pain.
Clinical studies have shown that within a few minutes collagen begins to shrink subtly at temperatures higher than 40 degrees Celsius. Furthermore, it has been shown that with repeated treatments these temperatures also stimulate the production of new collagen over time.
Women who are seeking to reduce the effects of child birth (for example vaginal laxity), planning on having children and women who have already had children are perfect candidates for ThermiVa®. Furthermore, women who are seeking to reduce the effects of non-childbirth related aging are perfect candidates as well. Patients treated with ThermiVa® are to come in for treatments about once a month for 3 months. Each treatment takes less than 30 minutes. Upon completion of a total of 3 treatments, patients get to experience and enjoy optimal ThermiVa® results. Many patients report improvement on the first treatment.
Other Benefits of ThermiVa® Include:
Treats Urinary/Stress Incontinence

Improves Vaginal Dryness (Atrophic Vaginitis)

Tightens Vagina

Shrinks labia majora

Reduces effects of Aging and Childbirth

Softens and Smooths skin

Noticeable results after 1 Treatment

No Downtime

Return to Intimacy Same Day

Pain Free

Safe

Non-surgical

Non-invasive (no cutting)

Promotes new collagen

Promotes nerve regeneration
Reviews
"Tummy Tuck, Brazilian Butt Lift and Lipo by Dr. Marosan - It's been over 4 months since my triple-surgery. I've been enjoying tight little dresses, leggings, bikinis and short skirts like a teenager! Dr Marosan did a great job and I recommend him and his team to those who are considering cosmetic surgery. I would send my family to him. It took me 9 years of hesitation and mistrust interviewing various physicians before I finally met Dr. Marosan and moved forward with the surgery! The primary reason I chose Dr. Marosan over other physicians was that he places his tummy tuck incisions low. No other doctor gave me that option. My scar is WAY below the bikini line and is touching my pubic zone. Other moms that I know who had it done have their scars higher than mine. Also, Tummy Tuck is a major surgery. You want to make sure you are in good hands. Dr. Marosan and his team did an excellent job taking care of me. I received courtesy from the day one and support and compassion throughout the recovery -- emails, courtesy phone calls, multitude post-op visits. Dani, Lauri, Sarah and Dr. George were super nice. I'm very pleased with the overall service that I've received!"
- T. /
RealSelf /
Feb 19, 2020
"The Best High-def Liposuction Expert in the Seattle Area - Dr. Marosan provided me with an excellent abdomen, love handles, back. He's an absolute expert and understand body conturing, natural anatomy, scar management and placement. My results are natural, slim, cut (but not too much, naturally cut) and I am very pleased with his attention to details and expertise. His staff is extremely attentive and capable. I apologize that I am unable ti share images. My privacy is important."
- T. /
RealSelf /
Dec 02, 2019
"I love this Doctor and his Team. 5 star. Highly Recommended. I have had three different procedures done. Dr. Marosan is not only the best in body procedures but facial surgeries as well. It's my third year and i kept coming back. Their price is competitive and better compared to others of the same field. The location is great free parking lots of parking. High-end clinic. I enjoyed my surgery from beginning to end. Most importantly, i enjoyed the results which is more important to me than anything. He delivers. Such a talented and artistic doctor. I have been telling everyone. I am very grateful. I am so lucky i found this doctor and his team took really good care of me from beginning to end. Highly recommended."
- S.I. /
Yelp /
Aug 26, 2019
"37 Yr Old Fit Mom of 3. Bellevue, WA - Dr. Marosan is the best of the best. My results are over-the-top amazing."
- F. /
RealSelf /
Feb 13, 2016
"Bullhorn lip lift/subnasal lip lift - I definitely look younger! - 5 star review for Dr.Marosan and his team! My expectation is low and realistic but the result is unbelievably astonishing. Not only it exceeded my expectation, it also has given me this satisfaction that only a very talented artistic doctor can provide. I mean the bang for your buck. I feel really lucky to have found this doctor. This is my third year going to Dr. Marosan. I have been coming back every year Lol. I thought he is only great with body procedures. He is very talented and artistic with my face. He sees what i am envisioning and then gave me a surprise Lol He gives more than expected maybe as long as we are realistic and logical. I am not saying he is a magician. Sorry this is getting too long i am just very appreciative of how subtle procedure can make an outstanding difference in ones appearance. I definitely look younger! I feel younger than my age to be honest so now i look exactly how i feel. Thank you Dr. Marosan!"
- A. /
RealSelf /
Aug 18, 2019
Previous
Next
ThermiVa Procedure Process
The treatment wand has a built-in thermistor, which relays the skin temperature to the computer for automatic adjustments to the right level of heat without risking burns. The THERMIVa wand will be passed over the interior walls of the vagina and outside it gently heats the labia and clitoral hood. After the procedure, patients can resume their normal activities, and can resume sexual activity the same day.
What to Expect with ThermiVa®
Patients may see some improvement after their treatment, but most patients will need about 3 treatments one month apart to get the best results. After the final treatment, the final results should be noticeable in about 2 weeks. Results typically last for 1 year and then one touch-up treatment should be scheduled by the patient yearly to maintain their results.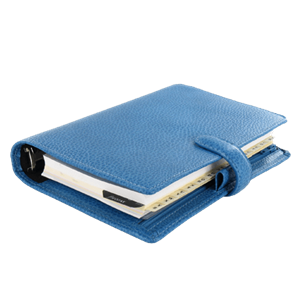 Plan Your Procedure
Average Procedure Time

Varies

Procedure Recovery Location

Out-Patient
Contact Us
The THERMI RF Skin Tightening system is a modular system for radiofrequency treatments that uses applications for specific areas, like the THERMIVa for vaginal rejuvenation. The THERMITight, THERMISmooth Body, THERMIbreast and THERMISmooth Face are other applications for noninvasive and minimally invasive skin tightening treatments of the face, breast and body.
The THERMIVa application is best for women who have mild to moderate skin laxity in the vaginal area and who want to avoid the discomfort and downtime of a surgical vaginal lift. A labiaplasty is a surgical removal of the excess skin in the vaginal area for women with more severe skin looseness. The THERMIVa is more effective on the labia majora and less on the labia minora. THERMIVa is also better for women who are unsure about having more children since it is less expensive, less time consuming, and requires no recovery period.
The THERMIVa treatment will not affect future pregnancies or prevent a vaginal childbirth, but patients will need to wait 2 – 3 months after giving birth to start THERMIVa treatments.