When it comes to injectable fillers, BOTOX® is the gold standard in treating lines and wrinkles on the forehead, between the brows and around the eyes. BOTOX® is actually a muscle relaxant derived from a toxin that temporarily stops the muscle activity that leads to wrinkling. Seattle area plastic surgeon, Dr. Marosan, personally injects BOTOX® into his patients for precision and safe results. After an injection, results are noticeable typically within 2-4 days. Since BOTOX® is a temporary solution, patients may need treatments 2 or 3 times a year.
Tiny doses of BOTOX are injected into the skin where wrinkles are noticeable. It is normally done in the doctor's office and the procedure can last from 15 to 30 minutes. The number of injections and dose amounts administered varies by patient depending on the severity of wrinkles. Patients are first marked with ink prior to the injection so that the practitioner can accurately inject the areas in need of wrinkle softening. This procedure does not create any discomfort other than a normal prick that comes with a small needle. A numbing cream may be applied to help with any discomfort. Patients will be able to go home right after treatment with no downtime from their normal routine.
Reviews
"Dr Marosan is from another planet.. I can't compare him to the best, because he is way better than the best - Dr Marosan is not only a true artist but he is a surgeon artist out of this world. He sculptured my body and transformed it. I am already 7 days and I can see very good results, that's with all the swelling and bruising. He knows what he is doing, honest and very genuine person. I was so hesitant to do my Gyno , Abdominal/back and sides, however, he mastered everything. Very good body contour ..."
- S. /
RealSelf /
Nov 23, 2017
"Great listener! I've bee a patient since 2011. I've tried 2 other doctors and they do what they want but Dr. Marosan actually listens to my needs and concerns. I moved out of state and flew back to Bellevue twice to get injectables with him because other doctors kept messing up! I love Dr. Marosan and I highly recommend him."
- V. /
Healthgrades /
Nov 16, 2017
"Liposuction for Back, Stomach, and Inner Thighs - Dr. Marosan is wonderful. He is very patient in explaining procedures and repeating the information as many times as you need. He is very esteemed and has 20 years of expirence, but is able to bring the information down to a level you can easily understand. He is always available for me to contact him if I have questions or concerns. He is compassionate man that you will be very comfortable with. Eden, Dr. Marosan's nurse is my favorite. She is also very compassionate and goes above and beyond to assure all of your needs are met in preparing and recovery of your procedure."
- J. /
RealSelf /
Oct 29, 2017
"37 Yr Old Fit Mom of 3. Bellevue, WA - Dr. Marosan is the best of the best. My results are over-the-top amazing."
- F. /
RealSelf /
Feb 13, 2016
"Tummy Tuck, Lipo and Fat Graft After 4 Pregnancies - 4 pregnancies in 5 years have really taken a toll on my body. After much research I decided on Dr. Marosan to perform my tummy tuck, lipo and fat graft to buttocks. I am absolutely thrilled with my results. He did a phenomenal job. Something I was not expecting was the after care. I'm seen by him on a very consistent basis and it's very comforting to have him check on progress and reassure me..."
- O. /
RealSelf /
Oct 07, 2017
Previous
Next
After treatment, mild swelling and bruising may appear on the injection spots. Patients are advised to limit exercise and to sleep in an upright position the same night as the treatment. The redness and swelling will only last for a few hours, but some patients may experience bruising for several days. There are bruising medications, such as Arnica, that patients can take a week prior to treatment to help minimize bruising. The results from a BOTOX treatment take 5-7 days to appear. When they do, the face will look smoother and brighter, and patients will feel rejuvenated by their fresh appearance.
When administered properly, BOTOX rarely causes any complications. With that said, it is still very important to find someone who has experience in handling this medication. Too much of the product can cause an undesirable outcome. A skilled practitioner will use just enough of the medication to effectively freeze the facial muscles that cause wrinkles while leaving nearby muscles unaffected. BOTOX is one of the most popular cosmetic treatments on the market today. It is safe and effective, and approved by the FDA. BOTOX is also used to treat other medical conditions such as squints, excessive sweating, uncontrollable blinking and migraines.
There is an ongoing trend where people who wish to have BOTOX treatments will gather together and administer the BOTOX doses themselves called 'BOTOX cocktail parties'. This is very risky. BOTOX, when administered incorrectly, may paralyze unintended muscles that can result in an abnormal facial appearance. BOTOX treatments should be done in a medical setting with an experienced, skilled injector.
In recent years, BOTOX has seen some competition as other drugs have been approved by the FDA and introduced to the aesthetic market. Dysport and Xeomin are muscle relaxers similar to BOTOX. Each has its specific trending function that can be addressed during the initial consultation. Sometimes, a combination of the drugs is used to treat various areas. For example, BOTOX for frown lines, and Dysport for crow's feet.
BOTOX and fillers are both popular cosmetic treatments with the ability to decrease wrinkles and smoothen facial areas. The difference with each is the way the substances function to create the rejuvenating effect. Injectable fillers add volume under the skin to fill hollow areas and decrease the appearance of wrinkles on the surface. BOTOX, on the other hand, relaxes the muscles underneath the skin so that the muscles cannot contract, allowing a softer effect on the surface. It is very common for patients to undergo treatment using both a muscle relaxer and an injectable filler to attain optimal results.
Today, practitioners are treating patients of all ages with BOTOX. For some individuals, for example those as young as 30, BOTOX is considered a preventative way to prevent facial wrinkles. For others (i.e. 40 years old and older), it is a rejuvenation effort to smooth the appearance of fine lines and wrinkles. Older individuals (55 and up) will still receive great benefit from having BOTOX injections, but for some, a facelift technique might be a better option to consider.
A BOTOX injection will last between 3-4 months. The treatment can be repeated every quarter and for most patients who receive this treatment, they usually come back for more. BOTOX is an effective, easy and safe way to minimize the appearance of facial wrinkles. Patients consider it a part of their normal beauty routine.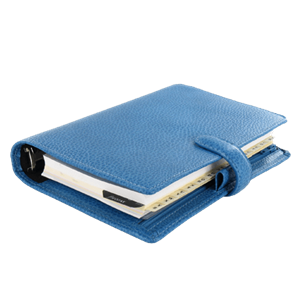 Plan Your Procedure
Average Cost

From

$260

Recovery Time

None

Average Procedure Time

15 Minutes

Procedure Recovery Location

Out-Patient
Contact Us