If you have mild to moderate loose skin, you may be a great candidate for our ThermiTight nonsurgical skin tightening treatments at Bellevue Plastic Surgeons. Using radio frequency (RF) energy to target the deep layers of your skin to induce your body to produce collagen to rejuvenate your skin without surgery. The results of this technology is healthier skin that is smoother, tighter, and looks years younger from the decrease of wrinkles. Thermitight breast is a minimally invasive breast lift procedure with no incisions. It can elevate the nipples 4cm or higher and tighten the breast skin. Please call our office today to set up a private consultation with Dr. Marosan. ThermiTight treatments can also be combined with other noninvasive treatments we provide in our office. Schedule today.
Reviews
"Best Experience - This office is both friendly and thoroughly professional! From the front desk Danni, Dr Marosan's assistant Sophie, Lauri who cordinates the back end. Of course, Dr Marosan who is wise on his choices, he puts your health first!"
- Anonymous /
Vitals /
Jan 16, 2018
"37 Yr Old Fit Mom of 3. Bellevue, WA - Dr. Marosan is the best of the best. My results are over-the-top amazing."
- F. /
RealSelf /
Feb 13, 2016
"THE BEST DOCTOR IN BELLEVUE, WA - get a free consultation - The best surgeon in Bellevue, WA. Extremely happy with the results, overachieving my expectations. He is not a doctor, he is a sculptor. Was easy to choose Dr. Marosan as my doctor for a BA procedure - from the first time I met him, I saw the professionalism and taking the patient seriously ( not as a dollar bill). To everyone, please get a free consultation, you will see.THANK YOU DR. MAROSAN!"
- V. /
RealSelf /
Jan 06, 2018
"Best doctor!! Breast implant removal and exchange. - Dr Marosan and his staff are superb! They are very friendly and take the time to hear your concerns. They made me feel really comfortable. I have silicone implants for over 7 years. My PREVIOUS DOCTOR did NOT do a good job. As a result of that doctor poor job, one of my implants was giving me a hard time. I had a constant pain coming down my shoulder, it felt like implants were pulling my..."
- M. /
RealSelf /
Dec 22, 2017
"Dr Marosan has my full confidence - I am a return client of Dr Marosan- He and his staff always do everything in their power to make you feel comfortable. He takes great care to listen to my concerns and then helps to educate me on my options. I would not go anywhere else."
- Anonymous /
Vitals /
Dec 11, 2017
Previous
Next
ThermiTight skin tightening uses controlled heat to target underlying skin tissues to help with collagen production and tightening of collagen. The doctor will use a machine, which generates the radiofrequency waves, and guides it under the marked areas. Tumescent solution is used to anesthetize the area treated. This treatment is most effective with skin irregularities such as wrinkles, stretch marks or cellulite on areas of the face, neck, tummy, arms, legs and buttocks.
A ThermiTight skin treatment is comfortable for the patient due to the timescent anesthesia under the skin. Some redness and swelling may appear on the treated area which will subside after a few days. Tightening sensations may be felt right immediately after the treatment, and will progress as the weeks pass to result in smoother and more supple skin. The positive effects of ThermiTight can last for 2 years or longer. It is important for the patient to follow the post-treatment care prescribed by Dr. Marosan.
Those who have skin irregularities, such as wrinkles, stretch marks or cellulite, and are looking for minimally invasive cosmetic treatments may be good candidates for a ThermiTight skin rejuvenation treatment. Generally, it is a safe approach with no downtime and minimal risks. If the skin shows signs of laxity, it is understood that there is a significant loss of collagen or fat tissues which help keep the skin tight. ThermiTight rejuvenation helps reproduce these substances to bring back the skin's youthful shape.
The results may be long term since the treatment is not superficially limited and multiplies collagen. The improved skin can last up to 2 years. It is important for the patient to understand before undergoing the procedure that this treatment does not stop the skin's aging. There are cases in which a ThermiTight treatment is repeated when the patient or doctor deems it necessary.
Single or Multiple Sessions?
It is a one treatment procedure. It can be repeated if further laxity develops over time.
A lift is an invasive procedure in which excess skin is excised and the cut is sutured up. This may be the best approach for excessive sagging because an RF treatment may not be able to fully correct sagging skin. The RF approach is beneficial for those who have mild to moderate cases of wrinkles or creases. In some cases, the doctor may recommend ThermiTight treatments prior to a lift to stimulate collagen, which will also help the healing process once the patient undergoes surgery.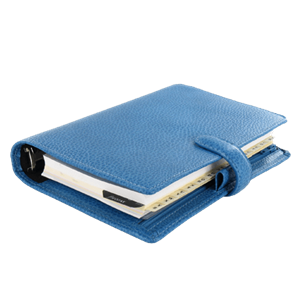 Plan Your Procedure
Procedure Recovery Location

Out-Patient
Contact Us