Breast implants can produce beautiful results when first installed, but over time, due to numerous factors, they can lose their appeal and appearance. Seattle area plastic surgeon, Dr. Marosan, has extensive experience in breast revision surgery, where he can replace, or remove defective or unwanted implants. Since implants can rupture, loose their shape or volume or shift in position, Dr. Marosan can decide the best option to improve a woman's breasts. If implants are unwanted, Dr. Marosan can remove them and suggest other options such as a fat graft augmentation, breast lift or allow your natural breasts to rebound and tighten naturally. Another option for women in our practice is to use the THERMI breast minimally invasive with no visible scar skin tightening procedure. Dr. Marosan can evaluate you to see if you are a good candidate for this.
For women who have undergone multiple, previous breast augmentation surgeries, the breast tissue can become thin, which Dr. Marosan can address. He will use a tissue matrix (Alloderm or Strattice) as added protection to ensure that implants are adequately and securely covered. Dr. Marosan will work closely with a patient to use his advanced knowledge to restore a woman's look.
Reviews
"The Best High-def Liposuction Expert in the Seattle Area - Dr. Marosan provided me with an excellent abdomen, love handles, back. He's an absolute expert and understand body conturing, natural anatomy, scar management and placement. My results are natural, slim, cut (but not too much, naturally cut) and I am very pleased with his attention to details and expertise. His staff is extremely attentive and capable. I apologize that I am unable ti share images. My privacy is important."
- T. /
RealSelf /
Dec 02, 2019
"I love this Doctor and his Team. 5 star. Highly Recommended. I have had three different procedures done. Dr. Marosan is not only the best in body procedures but facial surgeries as well. It's my third year and i kept coming back. Their price is competitive and better compared to others of the same field. The location is great free parking lots of parking. High-end clinic. I enjoyed my surgery from beginning to end. Most importantly, i enjoyed the results which is more important to me than anything. He delivers. Such a talented and artistic doctor. I have been telling everyone. I am very grateful. I am so lucky i found this doctor and his team took really good care of me from beginning to end. Highly recommended."
- S.I. /
Yelp /
Aug 26, 2019
"Bullhorn lip lift/subnasal lip lift - I definitely look younger! - 5 star review for Dr.Marosan and his team! My expectation is low and realistic but the result is unbelievably astonishing. Not only it exceeded my expectation, it also has given me this satisfaction that only a very talented artistic doctor can provide. I mean the bang for your buck. I feel really lucky to have found this doctor. This is my third year going to Dr. Marosan. I have been coming back every year Lol. I thought he is only great with body procedures. He is very talented and artistic with my face. He sees what i am envisioning and then gave me a surprise Lol He gives more than expected maybe as long as we are realistic and logical. I am not saying he is a magician. Sorry this is getting too long i am just very appreciative of how subtle procedure can make an outstanding difference in ones appearance. I definitely look younger! I feel younger than my age to be honest so now i look exactly how i feel. Thank you Dr. Marosan!"
- A. /
RealSelf /
Aug 18, 2019
"37 Yr Old Fit Mom of 3. Bellevue, WA - Dr. Marosan is the best of the best. My results are over-the-top amazing."
- F. /
RealSelf /
Feb 13, 2016
"Labiaplasty & perineoplasty 07/17/19 - I have had a long labia minora probably since I went through puberty and it has bothered me not only looks wise but also rubbing on clothing and uncomfortable. After I had 2 vaginal childbirths the labia became very lopsided (see pictures) and I have a lot of loose stretched skin around the perineal area. The loose skin in the perineal area is also bothersome as it tends to get pulled and aggravated during sex (also the long labia get in the way) and I am VERY self conscious of the way everything looks down there! I went for a labiaplasty consultation but the dr. pointed out the redundant skin in the perineal area (which is not addressed by a labiaplasty). After researching the issue on RealSelf, I realized that I would also need a perineoplasty to fix things. I am scheduled for surgery 07/17/19."
- D. /
RealSelf /
Jul 13, 2019
Previous
Next
Reasons for Revision Surgery
Breast revision corrects circumstances in regard to breast implants. The surgery focuses on removal, replacement, or making a switch from saline to silicone-based implants. Listed below are the most common cases where a patient may be a candidate for this treatment. Sometimes previous breast lifts or reductions need to be revised to improve scars, shape and size of the breasts.
Despite the guarantee that implants are safe and leakages are rare, there are cases when a shell breaks down. If it is filled with saline, the solution will be absorbed by the body, and there will be a noticeable deflation of the breast. In the case of silicone implants, the gel will settle where it is originally placed and the only way to verify it ruptured is with an MRI because the gel doesn't deflate. This is also the reason why a patient with silicone implants must undergo routine MRI scans.
The tissue scar surrounding the implant may thicken over time, which is called a capsular contracture. The scar tissue tightens around the implant, which causes the implant to be displaced. The patient will feel severe hardening of the breast, which can cause discomfort. This is corrected by a capsulectomy in which the scar tissue is surgically removed.
A noticeable rippling can sometimes be seen underneath or on the side of the breast. This is generally more common among patients who have very low tissue volume and who are thin. Although not really a complication, the unnatural wrinkling may cause discomfort and an unsightly appearance. Rippling is most common with saline implants.
When an implant moves out of the intended pocket, it may cause the appearance of a double breast where a significant crease is noticeable. Implants not properly placed may drop and extend past the breast's crease or rise, forming an odd volume on top of the breast. If the muscle is not adequately released, this can cause the double bubble deformity. Sometimes implants are displaced by severe capsular contracture or a tightening scar tissue. Patients who experience this will go ahead with a revision surgery as this condition is usually noticeable when wearing tight-fitting clothes.
Breast implants vary in size, texture, shape and base. Some patients may be unhappy with how the breast looks and may consider a revision surgery to improve the appearance according to preference. It may be another size increase or a switch from a rounded implant to a teardrop shape. Some patients with saline implants rather have silicone implants instead. All preferences will be considered to modify the augmented breast.
Revision surgery is tailored according to the cosmetic issue the patient is addressing. With this treatment, a major correction is done to the augmented breast in conjunction to scar tissue removal, if applicable, or a breast lift if there is sagging. There are instances when a Strattice (tissue matrix) will be needed to act as an internal tissue scafold if additional support is required. Ultimately, the correction aims to fix the issue that's the source of the patient's dissatisfaction.
Breast revision surgery is performed with intravenous sedation at our AAAASF accredited surgical suite. Patients will need to be driven home. Patients can resume their normal routine on the second week. It could take a few weeks to months for the breast to develop a natural feel and look.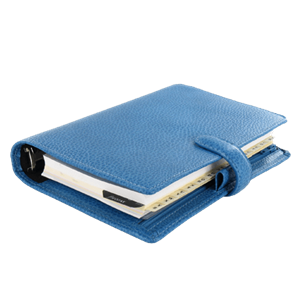 Plan Your Procedure
Average Cost

$4,500

-

$12,000

Recovery Time

Varies

Average Procedure Time

3-4 Hours

Post-op Follow-up

Next Day

Procedure Recovery Location

Out-Patient
Contact Us